| | | |
| --- | --- | --- |
| | CurryHouseReview | Home |
MelonFarmLinks: Socialising ♦ SlowPubCrawl ♦ RestaurantReviews ♦ PubGuide ♦ PubStagger
Asha's
CHR ♦ Venues ♦ Reviewers ♦ TopCurryHouses ♦ RusholmeMap ♦ History ♦ Links

Address: 47 Peter Street, City Centre
Phone number: 0161 832 5309
Rating: 3/5
Visited by the Curry Night on: Thursday 29th October 2015 (1)
Website: askasuk.co.uk
General comments: We're just about keeping up with the new curry houses appearing in Manchester, but we're managing. Asha's, inspired and co-owned by "Indian singing sensation" Asha Bhosle (she of Brimful of Asha fame as well as being, apparently, the most recorded artist in music history), opened in September 2015. It promised an unusual menu but with some hefty prices (for a curry), but in its second month it's main problem seemed to be the service, as you can read below. The £780 bill (including tip) for 21 people was surely a record for the Curry Night, whilst spaceman had some minor issues in retrieving a £100 deposit (which they had insisted on, spaceman having refused to use the set menu or pre-order - it's not what we do).
Thursday 29th October 2015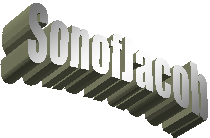 "Nice starters and main and some nice craft bottle beers, probably not worth £40 a head and a stained white shirt thanks to our curry leader [whoops, sorry about that]. Having said that I am happy to have experienced MissRead's awkward response to SLee's claim of not being an item.. 'yet'. Thanks for organising. xx [No problem, love.]"
"Three of us shared the speciality kebab platter as a starter which was delicious and plenty for three [nice ordering then]. Cartman and I both ordered the lamb rogan josh for main but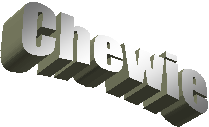 we were brought a creamy chicken mystery dish to share instead to "keep us going" while everybody else's main courses came and we were left waiting for another 15 minutes until ours finally arrived. Having said that, when it did arrive it was very nice. We ordered a variety of naans for the table but they only brought plain and garlic ones. Even after chasing for the tomato and peshwari ones they never appeared, although I don't know if they managed to find their way onto the other table instead [don't blame us]. It felt like they were trying with the service, but the waiter for our table seemed to get a bit flustered at times. He kept apologising for our wait over and over again, but then kept asking if everything is ok with our food when we were still waiting for things to come. Overall, the food I had was really good, but I don't think it made up for the high prices and the not great service. [That does seem to be a theme.]"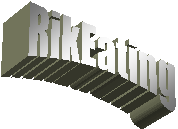 "I thought overall it was pretty good, but not amazing. My rating would be 6.5/10 [in what circumstance?]. Postives: Nice Vindaloo (good heat level), decent starters, looked quite nice. Negatives: Service quite slow, Cartman and Chewie didn't get their meal until we'd all finished, expensive for what it was."

"Can I give it to you verbally? [Yes.] 5/10."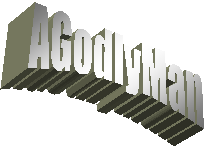 "I thought Albert's Schloss was great: great atmosphere, great space and great beer! [That does sound great.] I thought that Asha's was over-priced - nice food (not the best, and certainly not for the money). Naan breads were very disappointing, and the service was poor. Nice atmosphere though!"
"It certainly looked the part on entry - all very new and shiny, but clearly the service had that 'new restaurant' feel of not having ironed out all of the kinks. As a result I was perched on the corner of a long table [to be fair, that was precision booking messed up by Saq's late, late decision to come along, although granted they could have fetched some extra table], although this was good in terms of being part of the conversation. There was some definite general confusion in supplying our orders, but my theory is the service will seem very different in three months' time.



Wacky poppadom dips such as 'tomato-y plum-y stuff', 'green fruit thing' and 'yellow fruit thing' were an interesting change of pace [by 'interesting' you presumably mean 'thanks for those but can I have normal ones next time, please'], and the menu followed on in that vein - lots of unusual options I was naturally drawn to. That said I went for the universally popular meat [venison?] samosas to start, which were perhaps the only non-nut, non-non-meat option [apart from the Murg Tikka Salad, essentially chicken tikka, for example]. I followed up with duck seekh kebab, which was interesting, and surprisingly spicy for something so dry. Enjoyable, but like so many things in life it would need something saucy thrown into the mix to make it a truly exciting experience. I don't think of that as a matter of taste - it was a lot of dry meat to deal with for anyone, and that should be factored in.

The artisan naan basket (served in a basket weaved from angels' hair and moistened in hand-filtered unicorn tears) didn't offer as much variety as it promised - bit samey, but hard to judge as my dish was not fully naan-compatible [because it was dry? How do you manage with meat sandwiches?].

Pricey but you could see some innovation at work for that. Definite potential for the future, but at the moment it's a bit of an experimental prototype - like Johnny 5 out of Short Circuit [thought that was your rating until reading on]. And like Johnny 5, too much of that is a bit grating. 6.5 artisanal hummus foams out of 10. [Artisanal is a captivating word.]"
"Food was passable - had fish amritsari (c. £8) which was a bit dry and boring, followed by muscat gosht (lamb curry - £15) which was quite spicy in a rich gravy but the lamb was tough [thought this was nice when nicking some of SonOfJaacob's]. Naan bread was dry and thin. Smallish portions. 4/10.
Venue good - modern, comfortable, peaceful for a curry house. 7/10.


Service - Shockingly poor. My starter arrived after everyone else had finished, and Vicky's main turned up well after everyone else had started theirs (at least ten minutes). Really bad considering how quiet they were. A lthough waiters were quite polite and seemed keen to please. 2/10
Price - way too expensive for what it is.

Overall 3/10 taking everything into account [ouch] - there are countless other Indian restaurants in town that are considerably better and are much better value (e.g. if you want good value and decent quality go to Akbars, if you want something more upmarket like this place is trying to be go to Ziya). I wouldn't bother going back unless they sorted the service out and knocked half off the price [which they are surely unlikely to do].

Beer place was really good - nice to have something a bit different.. Thanks for organising as ever. [Not a problem.]"

"In regards to Asha's I thought it was a really tasty meal but I probably wouldn't go again. My jalfrezi was served with a whole chilli on top & I personally prefer my chillies to be distributed evenly. In regards to the service although the waiters were perhaps a little flustered I thought they were lovely as they constantly ensured I had a full glass of cucumber water [not being a cucumber fan, I made do with large bottles of Cobra beer]. Thanks for organising it! I really enjoyed my first curry experience. [No problem, and thanks for coming.]"