| | | |
| --- | --- | --- |
| | CurryHouseReview | Home |
MelonFarmLinks: Socialising ♦ SlowPubCrawl ♦ RestaurantReviews ♦ PubGuide ♦ PubStagger
Venues
CHR ♦ Venues ♦ Reviewers ♦ TopCurryHouses ♦ RusholmeMap ♦ History ♦ Links
Akbar's ♦ Al Bilal ♦ Al Nawaz ♦ Asha's ♦ Ashoka [closed] ♦ Bollywood Masala ♦ EastzEast (Blackfriars) ♦ EastzEast (Princess Street) ♦ Hanaan (Rusholme) ♦ Indian Tiffin Room ♦ Karims [closed] ♦ Khan Ba Ba [closed] ♦ King Cobra [closed] ♦ Lal Haweli ♦ Lal Qila (Rusholme) ♦ Lal Qila/Imli (town) ♦ Lights Of India [closed] ♦ Mowgli Street Food ♦ Mughli ♦ Punjab ♦ Rajdoot ♦ Royal Naz [closed] ♦ Sangam (Rusholme) [closed?] ♦ Sangam (town) ♦ Scene ♦ Shahenshah ♦ Shahi Masala ♦ Shezan ♦ Spicy Hut ♦ Shaandaar [closed] ♦ Shimla Pinks [closed] ♦ Swadesh [renamed Sangam] ♦ Zaika (Rusholme) [closed] ♦ Zaika (town) [closed] ♦ Ziya ♦ Zouk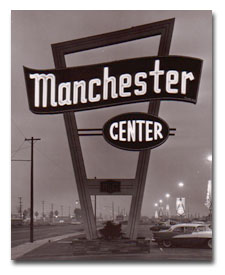 Where: Central Manchester
Features: Classier joints with better food but higher prices.
Places to go: Historically, a dead heat between Akbar's, at that time the brash newcomer which is almost always crammed full, and Shimla Pinks, old hand which was awaiting new venue for re-launch. Shimla Pinks shut, Akbar's alienated some, the choice expanded enormously and the competition is a lot more even. Hard to say, basically.
Do say: So many. Which would you recommend?
Don't say: I prefer Rusholme - it's the neon and the tradition.
Reviewed: Akbar's ♦ Asha's ♦ Ashoka ♦ Bollywood Masala ♦ EastzEast (Blackfriars) ♦ EastzEast (Princess Street) ♦ Khan Ba Ba ♦ Lal Qila (Imli) ♦ Mowgli Street Food ♦ Rajdoot ♦ Scene ♦ Swadesh ♦ Zaika ♦ Zouk
Not yet reviewed:
No longer with us: Gaylord ♦ Hanaan ♦ Karims ♦ Lights Of India ♦ Shimla Pinks ♦ Spice ♦ Taj

Where: Rusholme
Features: Lots of restaurant choice, neon heaven, quality on the decline, food hygiene and fraud controversies.
Places to go: Al Bilal and Lal Haweli are old favourites that don't seem to have gone downhill too much.
Do say: I love the smell of Rusholme in the morning.
Don't say: The Curry Mile is old hat these days.
Reviewed: Al Bilal ♦ Al Nawaz ♦ Hanaan ♦ Lal Qila ♦ Lal Haweli ♦ Mughli ♦ Punjab ♦ Sangam ♦ Shahenshah ♦ Shahi Masala ♦ Shezan ♦ Spicy Hut ♦ Ziya
Not yet reviewed: Tabak ♦ Any others?
No longer with us: King Cobra ♦ Royal Naz ♦ Shaandaar ♦ Shere Khan ♦ Zaika

Reviews welcome. [Heaton Tandoori anyone? Gurkha Grill? The Great Kathmandu? Nawaab in Levenshulme?]