| | | |
| --- | --- | --- |
| | CurryHouseReview | Home |
MelonFarmLinks: Socialising ♦ SlowPubCrawl ♦ RestaurantReviews ♦ PubGuide ♦ PubStagger
Mughli
CHR ♦ Venues ♦ Reviewers ♦ TopCurryHouses ♦ RusholmeMap ♦ History ♦ Links

Address: 28-32 Wilmslow Road, Rusholme
Phone number: 0161 248 0900
Rating: 3.5/5
Visited by the Curry Night on: Thursday 9th February 2012 ♦ Thursday 9th October 2008 (2)
Website: www.mughli.com
General comments: One of the Curry Night's old favourites, we hadn't been here for a while. Something which was rectified in late 2008. General opinions of the place were positive. And the toilets are rumoured to be of decent quality!
Thursday 9th February 2012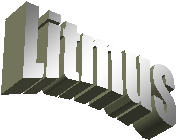 "Being a "city centre" dweller I am not known to stray far outside the inner city Manchester ring road. However, there is something very nice about a curry in Rusholme, I would vote for repeat visits although perhaps not every time. The particular restaurant was nice, we had a decent table which wasn't too cramped, which cannot be said of all curry night venues. The food itself was very tasty and there was good selection of starters (no such selection is required for my main courses so I won't comment ). My biggest complaint would be the service, I didn't find the staff particularly helpful or friendly and almost felt an inconvenience by eating my curry in there (maybe a tad harsh but you see my point). Bar 38 was a good starting point, definitely a good choice, although towards the upper end of the price scale in my opinion. I wouldn't fancy being in there for a substantial part of an evening. [It was so cold in there that they had outdoor heaters inside.]"
Thursday 9th October 2008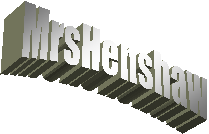 "The I had read reviews that he service was bad and it was a bit slow (it took 1 hour from sitting down before the starters arrived), but it wasn't too bad. The condiments that came with the poppadoms tasted a bit funny. For starter, I had aloo kebab which had a nice kick to it. Came without the obligatory shredded iceberg lettuce and token cucumber which was refreshing. For mains I ordered the large chicken shashlik sizzler- it was huge, enough for two people really. The chicken was really nicely done but the "medium" sauce was quite mild. Naan bread wasn't great. All in all I think the £20 a head price tag (including drinks) was very reasonable and the food was good for Rusholme. We should go back more often."
"Good all-round curry house, particularly for Rusholme. Nice to see Stella and Cobra by the pint [amen to that]. I had the fish

tikka to start, which was nicely spiced and a big portion too. My main was chicken apna, which was chicken leg meat in a spicy medium curry sauce. Again, very generous portion and very nice. As MrsHenshaw did not visit the toilets on this occasion, I'll cover this off here. The gents were surprisingly clean - not what I'd normally expect for Rusholme and I particularly liked the industrial door leading to the toilet staircase! At £20 per head including drinks, price was pretty reasonable. Service was on the slow side but this isn't so much of a problem when in a big party. All in all - very impressive for its location. I'd definitely come back here again (unlike some of the other dodgy establishments in this neck of the woods - Spicy Hut, Al Bilal, etc). 7 out of 10! Thanks for organising! [Always a pleasure]"

"If i was being facetious my review would say something along the lines of 'like all the other 52 curry houses along the curry

mile' [ooh, cutting]. But here is something more constructive [much appreciated]. In terms of food, we started with poppadoms, which were the normal fare. I had chicken pakora for starters, which was very dry compared to others I've had. And there was nothing else on the plate. I don't often eat the random salad that you normally get, but it is a 'nice to have'. Main course was chicken tikka mughli, which was nice, quite mild and sweet but enjoyable. The naan bread was nice, nothing to stand out from others I've had. Service was OK, but why oh why do they insist on taking all the orders for starters first, then doing the rounds again and taking all the orders for main?? Just do them together! We were a bit stuck in the corner and were struggling to get the waiter's attention, however it was not all bad. In summary: fair to middling."
"Overall a good choice for a Rusholme place. Cheap and cheerful. The service was a bit slow which I suspect was their

attempt to get us to buy more drinks. However, the 'doms were plentiful and the sauces good (although I wasn't sure about the thing that looked like coleslaw with sweetcorn in it). I making a particular comment on these as I seemed to eat loads of them leaving me quite full for the rest of the meal. Starter portions were large and I was wondering how huge the mains might be. I made a bit of an ordering error - getting nothing but two big lumps of spicy fish. This was nice but I could have done with some sort of accompaniment, like a sauce or some vegetables. I shall remember next time to ask more questions when getting a sizzler. I also enjoyed the abundance of sweets and vimto lollies and free alcohol [the waiter brought out half a dozen nasty shots] (for others of course). A memorable evening for things other than the main course. I particularly liked the ladies loos - they were clean and modern, with no cracked tiles. Something of a first in my experience of Rusholme toilets."
"Sounds like a Jungle Book character, and the initial service couldn't have been slower if I was in that Amazon programme. The classic "make them order lots of rounds of drinks before they see so much as a poppadom" tactic was definitely in play, which I disapproved of, as I was not in tip top condition and not looking to make a massive drunken night of it. The poppadom dips were nice

(red stuff, mango chutney, two superfluous nonsenses), and the number of poppadoms was generous. Good menu - lots on offer - it's nice when everyone orders something different [agreed] rather than 5 lamb dopiazas (dopiazi?). My starter was an unimaginative lamb tikka that was enjoyable. The main was a ginger and chilli thing that was a bit sweeter than I expected, and so hard work. That's my own fault though, and it did taste nice. Garlic naans were a very tasty highlight. We were given free flaming sambuca, which I happily accepted while telling myself that it's probably really good for colds. It turned out that it wasn't, but it was tasty, so worthwhile anyway. The food was certainly strong - the top end of Rusholme stuff, and at a reasonable price too (a nice change from paying the city centre curry houses in a combination of my arms, legs and unborn children). Good discussion of old quiz shows over dinner, but I'm not sure I can give Mughli the credit for that. Only the service left a bitter taste in the mouth. Once we were done, they were on us lightning fast to get us out, which felt very cheeky. Twats, but twats that can cook [woah there - perhaps a bit strong - I seem to remember them taking a while to bring the bill too]. Food 3.8/5. Service 1.8/5."