| | | |
| --- | --- | --- |
| | CurryHouseReview | Home |
MelonFarmLinks: Socialising ♦ SlowPubCrawl ♦ RestaurantReviews ♦ PubGuide ♦ PubStagger
Punjab [closed]
CHR ♦ Venues ♦ Reviewers ♦ TopCurryHouses ♦ RusholmeMap ♦ History ♦ Links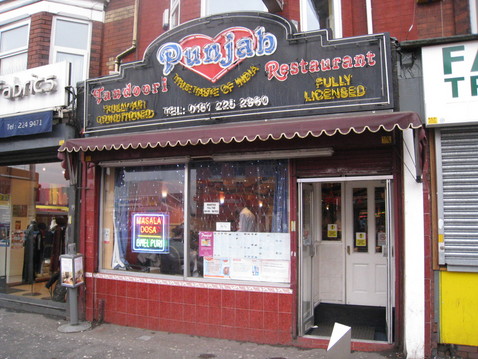 Address: 177 Wilmslow Road, Rusholme
Phone number: 0161 225 2960
Rating: 3/5
Visited by the Curry Night on: Thursday 12th March 2009 (1)
Website: None
General comments: Having never been before, spaceman managed to land two socials in three days at the Punjab Tandoori, firstly the Curry Night and then a birthday do, on both occasions being hidden from the public in the upstairs function room. Unfortunately, what this gained in privacy it lost in sharp service, to which the comments below attest.
Thursday 12th March 2009
"I liked the private-ish upstairs room set-up, and was very pleased with the comfy chairs. Beer status: standard and agreeable. The poppadoms were one-and-a-wee-bit each, but they were fairly big, and at least this prevented peaking too early, so I will accept that they were right and I was wrong on that one. Smart arses. Decent red stuff [onion chutney], although larger portions necessary, and a quite nice dip that tasted like Walkers Worcestershire Sauce flavour crisps. My starter w

as some meat inside some different meat, and was amazing. I'd definitely eat that again, despite the nice looking Seekh Kebabs. I wasn't keen on that yoghurt nonsense Jessica had, although I wasn't foolhardy enough to taste it. Main was nice too - Ginger Chicken something. Very good taste to it, and the meat wasn't shite, also [a relief].

Garlic naans are the best I've had in a while - a nice bit of give without being lost in a doughy expanse like that time I hugged Ric Waller (Is that spelt right? I clearly made that up.) Service was brain-shatteringly slow once the full group got there, which I guess was a side-effect of our special upstairs room. It may not have been worth the pleasant view of Rusholme high street to have to wait until 10pm for the mains, or an extra yonk or two for the bill. By the time the damage arrived about half of us had made their escape. Again, I call for the passing of Brunger's Law - if the bill doesn't arrive within 10-15 minutes of the end of the meal, asked for or not, then you eat for free. When will Brown's Government listen to what the people (or person) want? No wonder we're living in Broken Britain. I remember when it used to be Great. A sad ending to what was a pleasant review, and the same goes for the meal. That said, the food was the best I've had in Rusholme, all in all. I give it 4 single-parent-families out of 5."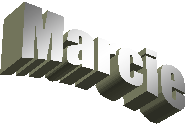 "I would echo the comments above, except I also had the yoghurt nonsense along with Jessica and Rachael and thus cannot bring myself to 4 out of 5. I'd say 2.5 cos I liked my curry (when it came)"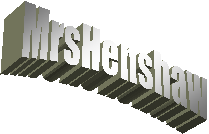 "I knew the decor would be rubbish (it was - did anyone else notice the wires hanging out of the wall?) but I had high expectations of the food, having been recommended it by a colleague. The sauces that came with the poppadoms were really runny - had they been watered down? For starters, I had tandoori chicken which tasted nice but was a little dry. I had heard that the vegetarian food was good here so was adventurous and went out of my comfort zone by ordering some sort of lentil dish. I wish I hadn't bothered - it was spicy without being tasty. The service was very slow - I was ready to go to sleep by the time the starter had arrived. Overall 1 out of 5."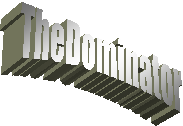 "Overall: 2 out of 5. Venue: On arrival the Henshawnator [erm, MrsHenshaw if you please] and I were ushered up the stairs to a private room, this was not as luxurious as it sounds. The carpet didnít reach the walls by several inches, there were bare wires sticking out of the walls, which were also covered in large cracks and window appeared to be held in with serviettes. I didnít visit the toilet facilities so cannot comment. 1 out of 5. First course: I selected the Tandoori Chicken Shashlik, the chicken was good and nicely cooked but the sauce that smothered it was too sweet. 3 out of 5. Main course: The usual Chicken Jalfrezi was in order for main course, and this was pretty good, pretty pretty good [ok, get it], rice and naan were also good. 4 out of 5. Service: Shit! 0 out of 5."