| | | |
| --- | --- | --- |
| | CurryHouseReview | Home |
MelonFarmLinks: Socialising ♦ SlowPubCrawl ♦ RestaurantReviews ♦ PubGuide ♦ PubStagger
Sangam (Manchester)
CHR ♦ Venues ♦ Reviewers ♦ TopCurryHouses ♦ RusholmeMap ♦ History ♦ Links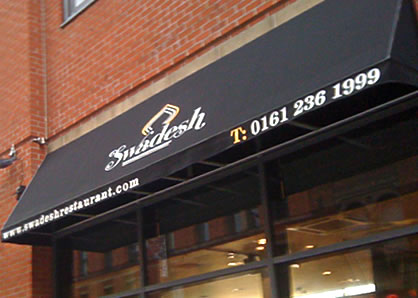 Address: 98 Portland Street, City Centre
Phone number: 0161 446 1515
Rating: 4/5
Visited by the Curry Night on: Thursday 24th February 2022 ♦ Thursday 7th March 2019 (2)
Website: www.sangam.co.uk
General comments: Formerly Swadesh, which was from the owners of Sangam, there is now a Sangam in the centre of Manchester, to add to those in Heald Green and Didsbury. The reviews for our first trip were glowing.
Thursday 24th February 2022
"A cracking curry evening [cough, Curry Night] began by the bar in Rev de Cuba at approximately 5:45pm (which is at least 6 hours earlier than I have ever previously frequented said
venue). [spaceman] was in a demob happy mood, with an enforced 72 hour beer withdrawal post wisdom tooth extraction having recently elapsed [and, it must be said, slightly concerned about navigating a curry without a fully healed cavity]. Rev de C was in classic Rev de C mood - hen parties, questionable inflatable objects and very noisy. Whilst this wasn't the best for conversation with anyone more than about 20cm away, it was pleasant to have the live band.

Onwards to Sangam for the main event. Took a very long time to be served and place even a drinks order once we were seated, though it was a busy venue. First and foremost priority was not ordering the chicken jalali per previous visit in March 2019. This did not leave me in a good state at the table, as was pointed out repeatedly by [Polymar] on the night to my severe embarrassment. Scallops it was for the starter, then a chicken spinach dilruba for main. When the scallops arrived, I was immediately dismayed (see attached photo). Four tiny scallops last seen in the Iceland food aisle. Two had been left in the pan for at least 5 hours. Rubber duck. Garnish also very much a non event. To charge £8.90 for it I thought was ludicrous.
Onwards and upwards to the main, which I'm pleased to report was considerably better. Chicken cooked just right, aromatic, the spinach worked a treat. A different but very satisfying curry. [AdaMontonian] ordered the aforementioned chicken jalali and allowed me to try a piece, in order to provide what I hoped was a personal moment of redemption (and what everyone else hoped was Niagara Falls round 2). I breezed through [one swallow doth not a spicy summer make] and immediately deemed the evening a success. Other bits and bobs... Cobra on draft - big thumbs up from me. Rice was fantastic - texture amongst the best I've had, would eat on its own. Naan - very good, although I only got a small slithering, perhaps some hoarding going on elsewhere (a baseless accusation, but they are the best kind). Finished up just after 10, and due to the weather I think all of us went straight home (with the new grads having actually left first, how times change!). A really solid evening, and menu choices aside, I'd put Sangam right up there. 8 out of 10."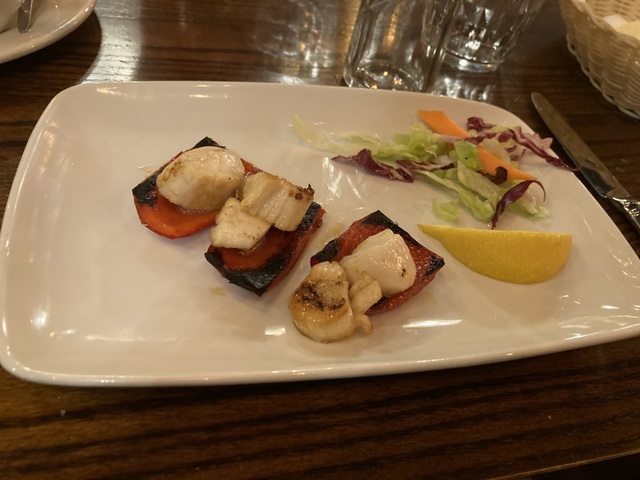 Thursday 7th March 2019

"After a long day's work, what better way to wind down than a pint at ye olde favourite, the Albert Square Chop House, for a pint of Piretti (which sounds made up but isn't). Always a solid choice for pre-curry drinks. I have earned a reputation as being a harsh critic of the curry houses we visit - I refute that claim, I think they just need to try harder and be better [solid refutation...]. When the usual poppadom and dip arrived with the poppadoms already broken into smaller pieces, I did wonder whether someone had dropped the box and this was a cunning cover up. However, it actually worked quite well - bite sized amounts at your fingertips! I chose the garlic mushroom puri to start, which was (unexpectedly) very tasty - the concept of mushrooms in a pancake may sound odd but was a welcome surprise! I chose the Malabar Chemmeen curry (king prawns in coconutty sauce) for the main course. Although I would not describe the spice level as "medium" (as the menu did), the dish was delicious - plenty of prawns (prepared and cooked excellently in butterfly style - I like these small details) and a well flavoured sauce. Definitely the best curry I have had on a curry night so far - highly recommended! Sangam is the one to beat! [Wow, high praise indeed.]"

"The change of name has done nothing to knock Swadesh/Sangam Portland Street/Whatever off its pedestal as a top city centre curry house [spaceman wasn't aware it had that title]. Nice tikka starter (the specifics are lost to the ages through a fine mist of Cobra), following on from the usual poppadums - as always, the dips at S/SPS/W are not the most imaginative, so these are basically just "fine". The main, though, was an excellent prawn and spinach number - up there with the finest curries this humble reviewer has ever stuffed down his neck. Just as well, as this curry night was shortly after our house move, and so we fell foul of a ludicrous rail journey throwing penalty notices at us like confetti [ouch]. Divs. Not much new to say on this one, as Swadesh has been a regular venue. I'd still like to see them go back to having chicken thigh curries on the menu as a different option from general chicken [not a brave leader on the field of battle], but on this occasion it was a non-issue, given the green and prawny wonder on offer. A generous 5 infuriating & unnecessary rail fare penalty notices out of 5."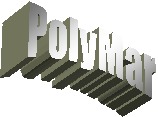 "I need to start by saying the absolute highlight for me was watching Slither struggle through his super hot curry [chicken jalali] with beads of sweat rolling down his head. Delightful [it was amusing]. Paneer tikka for starter was my attempt to venture into new territory (wild, I know). Really tasty, quite similar to halloumi, just a slightly spicier version. Little green dip was a nice addition too. My main was the butter chicken which was lovely, quite sweet and no spice (would recommend to Slither for next time). Staff seemed attentive, was also a big fan of the funky colour scheme and movie posters - brightens up a rainy Thursday evening!"