| | | |
| --- | --- | --- |
| | CurryHouseReview | Home |
MelonFarmLinks: Socialising ♦ SlowPubCrawl ♦ RestaurantReviews ♦ PubGuide ♦ PubStagger
Scene (Indian Street Kitchen)
CHR ♦ Venues ♦ Reviewers ♦ TopCurryHouses ♦ RusholmeMap ♦ History ♦ Links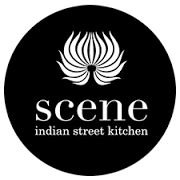 Address: 4a Leftbank, Irwell Square, Spinningfields
Phone number: 0161 839 3929
Rating: 4/5
Visited by the Curry Night on: Thursday 12th August 2021 ♦ Thursday 25th October 2018 ♦ Thursday 23rd July 2015 (3)
Website: scenedining.com
General comments: We're always on the lookout for a new place to visit and this was stumbled upon by Brungerio and some excellently opportunistic web searching. The restaurant didn't baulk at spaceman's constant upping of the booking numbers, from 20 to 25 to 28 (then back down to 24, as the world record attempt faltered) and managed to seat us all at one long table. The comments below suggest that the service did not suffer, as it so often can, and menu was sufficiently varied to keep us intrigued for another visit in the coming year (or two). Nice to see a record number of reviews too (14 in the end), which was partly out of pity.
Thursday 12th August 2021
s

"Here are some comments on Scene.... I had pander tikka and an okra curry (bindi bhaji I think). The okra was cooked very nicely. Both the okra and paneer were a good level of spiciness for me (i.e. not very). Paneer had a coriander sauce on it which was a good flavour variation. It didn't feel as street foody as I'd expected, but I would be happy to go again OK?? [Wow, suddenly got a bit testy. But agreed on the street food comment.] Next time I have a curry from Darjeeling [presumably this was from the Virtual Curry Night], I will review it for you!"
Thursday 25th October 2018
"Food was delicious here. Starter was a great call of sharing a meat platter with spaceman. The tikka lamb chop was the best thing on there (my normal go-to starter [a solid

opener], so this shouldn't have been a surprise) but the fisk amritsa and what may have been the enigmatic "Chicken 65" both added a lot to proceedings. Would gorge again. I also had about 60% of VRo's starter, which was some sort of edible basket of chickpea stuff? That was also very tasty and a nice contrast to a plate stocked entirely with meat and onion. I got the Chicken Jaipuri that I enjoyed when shared with LeCross last time and I think I should have been even more effusive in my praise. An excellent curry. Estrella on tap is always welcome [if pretty rare on the Curry Night trail].
Even the range of deserts actually sounds quite tempting. The only curryhouse desert I've ever had was an enormous amount of Mango Lassi which I seemed to power through at the time, but made me feel awful the next day, at least while mixed with Cobra in my innards. But might be tempted on an inevitable future visit. Mercifully free of horrible fizzy pomegranate drinks on this occasion. Per some reviews passim, I'd like more poppadum dip (both quantity and variety) - I think this is available as an extra, which I will explore next time. Potential challenger for my favourite curry house in Manchester [wow, high praise indeed]."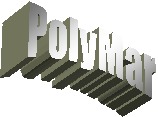 "This was my first curry post the big move to Manchester [welcome!} so my expectations were high (Manchester being known for its curry scene and all). Scene definitely didn't disappoint; delicious onion bhajis and chicken tikka masala (my review is obviously aimed at the less adventurous types out there [hey, it's no prawn cocktail and chicken korma]). Spice levels were relatively high, especially since they were both rated as being on the lower end of the heat level. So be warned if you are hugely opposed to a kick in your meal! Staff were attentive if a little slow - but they were on it with the drinks so priorities are definitely in the right order [amen]. Would definitely go back! [Good to hear - thanks for your first visit and review.]"
"The first (of rather more than I'd planned) drinks was consumed nearby at The Dockyard, which I think is a very solid gaff for pre-meal drinks. Great range of lagers for a mainstream bar, not too busy and no loud background music (my pet bugbear - is that mixing metaphors? [A little, but you can have it.]) so it was possible to hold a conversation with more than one person at once, a luxury. We then shuffled across to Scene, through the trial by shisha which you are unable to avoid in order to reach the

entrance. There had been a slight hiccup with numbers on the booking (the Curry Night fever was particularly enticing to a few late 'drop ins' this time) which resulted in spaceman and I sat at the heads of the table, so it was slightly cosy, but there was sufficient room. Starter was Chicken and Red Pepper Samosa, something I hadn't seen on other menus. I enjoyed it - it can be tricky to keep the meat moist whilst ensuring the veg is not too firm, but I thought it was a reasonable balance, although perhaps erring towards the dry side on the chicken. A dip would have improved things here.
For main, I went for the Kalimirch Aur Methiwala (may have had to refer back to the menu here...), a chicken dish with spicy masala sauce, black peppercorns and methi leaves. This was again a slight departure from my usual 'playing it safe' approach, and I was glad I did so. Had a real kick, but not overpowering. Good portion size too. After Scene a small but hardy [i.e. foolish] bunch then ventured up to the Oast House - where, according to my phone pedometer, we spent another two and half hours (till closing time on a school night!) enjoying some refreshments and talking no doubt increasing degrees of nonsense. I was reminded of this at regular intervals when I arrived the day after. To return to Scene, I thought that overall the food, beer and service (prompt and attentive all night) were very good, tending to excellent. 8.5 out of 10 for me."

"Something novel - my first experience of Pani Puri was a delight and I'll be going back for more, although next time I'll check the booking to make sure seats are available for all [just a numbers thing - no need to be sarcy]. The main course was a fine example of the classic cheesy peas curry [easy cheesy peas]. Very good."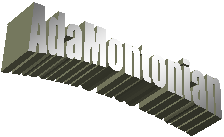 "Following my second eventful Curry Night I have began to solidify my place as a regular member [extrapolating from two is ambitious but acceptable]. As such, dropped a note below on my thoughts of the evening. First stop - The Dockyard: solid bar especially for work events as not too quite not too loud therefore can actually talk to more than one person's earlobe at once. Onto Scene, the staff were attentive and there wasn't an overly long wait for drinks or service which was good! Now onto the main reason for the evening the food... Starter for myself was fish Amritsari after a recommendation from HardyBoy - unfortunately I will not be taking Hardyboy's advice anytime soon, wasn't quite my pint of Cobra. Main I went for the Rajasthani Laal Maas, which the waiter informed me was spicy, so I asked for an extra pinch of chilly anyway. Taste and creamyness of the curry was lovely however, being slightly chilli mad, was no way near spicy enough for my exotic Manchester taste buds. Oast House - well Oast House is always a good way to end a night, warm atmosphere good beer better company! So Scene... I would score it 7/10 more than happy to return; however, not itching to go back anytime soon."

"Scene was largely as I remember it from the last Curry Night visitation, although looking a little more tatty round the edges and with less poor life choices in the shape of sparkling pomegranate drinks. After some initial faffing where they looked a bit horrified that we'd brought an extra two people (TWO!), we sat down. Poppadoms and some surprisingly spicy dips were quick to arrive and they were pretty good at doing regular drink rounds. I had the samosa chaat as a starter, which was massive and not what I expected (a mix of samosa, stirred into yoghurt, chickpeas and various other bits and served in something like a taco bowl). It was nice but way too big for a starter [hence sharing with Brungerio]. I followed this with Muurg Saag, lovely but underappreciated due to overly big starter situation. Scene feels relatively expensive for what is fairly standard curry fare, but they do have a large menu and the service is pretty good (setting aside the one experience where an attendee of ours got a fairly sharp telling off for accidentally accepting the veggie version of a dish). I'd go back, but probably not in my top 5 curry venues [so what would your top five be, we're all wondering]."
Thursday 23rd July 2015

"Spicy but nice. [Somewhat exploiting my comment that any reviews, short or long, would be appreciated. Whilst that remains true, the comment does rather suggest that the meal was nice despite being spicy, whereas surely the point of going for a curry is that both attributes are equally present.]"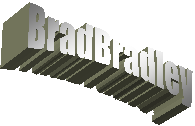 "[Verbally, more or less (i.e. paraphrased), and twice:] I'm not going to send you an email saying "I'm not going to provide you with a review" so that I don't fall into the trap that the Metropolitan police famously did with one of Banksy's book whereby their comment "There's no way you're going to get a quote from us on your back cover" ended up on the back cover of that book. I don't want to end up being quoted in that way so you're getting nothing from me in writing."
"Here's my feedback for what it's worth:

I very much enjoyed my first curry night, thanks in part to restricting my consumption of the Neighbourhood canapes to leave plenty of room [the Curry Night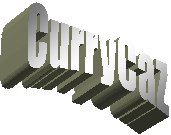 coincided with a postponed end-of-year free-drinks-and-nibbles evening]. The restaurant was nice, and service reasonably good given how large the party was (although getting water/glasses was more difficult than it should have been). I enjoyed my seekh kebab starter, although it was a little dry and I've had better (Akbar's being a notable favourite). I chose the saag gosht (lamb/spinach thing) and it was pretty tasty, although again not the best one I've ever had. The mushroom rice was a disappointment, given the lengths I'd gone to in order to secure it [what did they ask you to do?] - it was just the same as everyone else's rice but with the odd mushroom thrown in - no real mushroom flavour to it. After reading a review on Tripadvisor describing the tarka dal as "the best I've ever had" I felt compelled to try it [the phrase or the dish?]. At the risk of becoming a broken record, it wasn't the best I've ever had, but was nice with the keema kulcha dipped in.

So I enjoyed the food but wasn't blown away by it, thankfully the company and copious ciders more than made up for it, and for £31 it was well worth the effort of coming into town on my day off. [Plus, presumably, the cost of the train ticket.]"
"Starter was some kind of a potato burger [was it on a bun?], which was considerably better than it sounds and I suspect ticked the authentic-modern-indian-street-food box nicely.

Main was an Afghani Murghi (I think), which was pleasant but the sauce was a bit watery. Naan bread was excellent and straddled the line between too dry and too

greasy well [spaceman hopes that is a reasonably wide line]. Refused to drink Peroni or Estrella Damm, so was on bottles of something or other Indian lager [spaceman's research suggests that this was Bangla], which was decent. [LeCross's] enthusiasm to try new things did result in a bottle of fizzy pomegranate juice appearing in my hand, but fortunately [CraveBacon] was there to knock it over the table and save me from drinking it. Poppadoms were a bit soggy and pomegranate flavoured, but that might not have been Scene's fault.

Bucked the fashion of the day by deciding to take a taxi straight home rather than catch a train to Wilmslow first [spaceman's unimpressive trick, a first in last train home travel], but didn't feel like I was missing out too much.

Overall a decent and slightly different venue, which is dangerously close to Spaceman's new offices. [True dat, although the plethora in town these days are not that far from each other anyway.]
"Well I've got to say I was genuinely excited at the prospect of beating the attendance record for Curry Night [weren't we all], which seemed to give the crowd a nervous anticipation and a real buzz before we sat down. We were held by the bar for longer than I'd like by the waiter insisting the full party had to be there before we sat down, which I really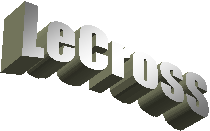 wasn't a fan of [it was a bit of a strange stand-off, but they were trying to find out how many tables to move around it seems]. The venue, however, was really quite impressive in that it combined an attempted street food authenticity with a Spinningfields vibe, that I actually quite enjoyed.

The food was good - took recommendations for both starter and main, starter being a chicken kebab-esque number that had a very pleasing sauce, and the main being a Chicken Jaipuri, which was a really nice curry, but could have done with more spice for my taste. Service was attentive, but not particularly friendly.

It's a place I want to go back and order "tapas style" with a group of 4 rather than 24, but I was genuinely very happy with my evening and the food. As always, there was great company to accompany the food. Thanks for organising [always a pleasure]. PS: Never trust [Brungerio] to get you a beer, or you end up with fizzy pomegranate and tomato misery.... [apparently the pomegranate smelt strongly of tomato without having tomato on the ingredient list]."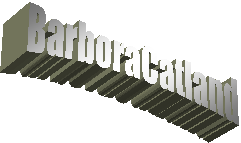 "Thanks for arranging these curry nights - and opening them up to IAS (given the terrible reputation we have!). [Not a problem. Spaceman doesn't bear grudges, but does keep them listed in a spreadsheet for safekeeping.]

A brief review for you - good standard of food (particularly liked the paneer starter). Good portion size too. The service was friendly and faster than I expected also. Downside for me - which arguably the restaurant could not do anything about - was the seating. It was difficult to speak to many people given the canteen style layout [yeah, tricky ask that one - perhaps we could have played musical shares in between each course]. All in all pretty good though."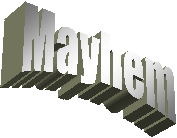 "I was half expecting a [spaceman] limerick… given how sloshed you were :-). [What, spaceman? Never. Also, not clear why copious alcohol would lead me to produce a rhyme.]

I thought it was a nice place indeed. Felt like a bit of a cross between a Nandos layout and a curry house [not sure whether this is a compliment or not]. Drinks service was great (see [spaceman's] monologue [far be it from me to point out that monologues are spoken rather than written] of falling asleep on the journey home). Poppadoms were impacted by the spillage of James' cranberry [pomegranate] juice drink but the starters made up for it. The mains were also good too, tasty Chicken Tikka all for both starter and main (main being karahi)."
"Aperitif: Tiger beer...which was nice..

Starters: I started with the calamari. It's only the second time in my life that I've ordered calamari having been partly kosher my whole life (true story and I'm already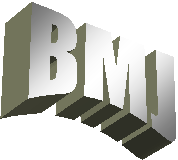 30 and a half years old [thanks, Adrian Mole]). Sadly it didn't live up to the dizzy heights of the calamari I ordered for the first time a few months ago. It was covered in a strange sweet coating and didn't have the crispy, crunchy texture which I long for. The only redeeming feature could have been the dip but it wasn't. All I can say is that it was a bit peculiar and the less said about it the better. [Yes, best to move on after a whole paragraph on it.]

Mains: The main course was Chicken Bhuna and it was very tasty. Normally I go for a hotter curry but I fancied a Bhuna and it hit the C-spot. [Spaceman hopes that is in your stomach and that C is for Curry.]

Dessert: N/A [natch]

The atmosphere in the restaurant was pleasant and cosmopolitan. The service was good. Very quick to take orders for both food and drink and I never felt it was difficult to grab their attention. It's always hard for restaurants to cater for large groups so I felt they did particularly well in this area. [Agreed, that does seem to be a theme throughout the reviews - not all venues have managed this so definitely a plus point.] 7.5/10"
"Nice to go somewhere new and fresh - they definitely seemed keen - the wait for food seemed pretty short and there was efficient drinks service (albeit some of those drinks were a tomatoey-tasting 'carbonated pomegranate drink' ordered en masse and by accident as part of an Only Order Things You Don't Recognise initiative [which almost always ends in tears].



Nice little venue too, despite dangerously androgenous toilet door pictures (I was saved just in time by the beard [you have very intelligent facial growth]).

My starter was some mushrooms in a nice sauce. I had pictured it differently (and larger [presumably hope was the father of the thought here]), but it was a minimalist taste sensation.

I shared two mains with [LeCross]: a chicken chetinaad (not as spicy as feared, but felt like hard work after my sliders/sausages/lobster/chicken-thing lite bites at the earlier free drinks) and a chicken-whatever-[LeCross]-ordered (which was super - I enjoyed getting stuck into it despite my sliders/sausages/...)

Like all curry houses, one visit is not a reliable barometer of quality, but this 'the cows are lying down so it's going to rain'-style inaccurate test suggests that it is a winner. [Literally no idea what you are talking about.]

4 non-pomegranate-flavoured drinks out of 5. [The other having been tipped over by Quincy presumably.]"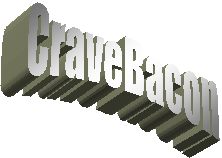 "As it was my first Curry Night, I can't compare Scene to other places you've visited in the past, but I thought the food was good, and considering the size of the party, the service wasn't bad. [Review on first attendance, though - impressive start, and appreciated.]

Thanks for organising! [Always a pleasure.]"


"An unconventional start to a curry night, but no less enjoyable for it… what's not to like about a quiet pint with fellow HRS exiles. Then on to new (I believe!?)

addition to the city centre curry house menu: Scene. Nice modern layout, bright and airy, and I'd hazard a guess there was a good view of the river, based on where we were!? Poppadoms were nice despite interference from [Brungerio], the poppadom police [they're very fragile - they need protection]. For starter, I opted for something from Chaat Corner (Dahi Bhalla Chaat) which sounded amazing (lentil dumplings, chickpeas, yoghurt, mint, tamarind). I was a little surprised when the waiter advised me that Chaat Corner dishes are cold (great service to point this out!), but the bold curry warrior I am I was happy to persevere. Not a decision I regret as always good to try new things.. but must confess I didn't enjoy the dish. I couldn't get past the fact that it was cold, which is a shame as I think the flavours and textures were good. I blame my uncivilised palate. For main I had the Dum Ki Daal which was tasty. The menu had a pretty diverse veggie selection, lots of things I've not seen before. Service was brilliant, with beers swift and plentiful, and despite there being 24 (so close) of us the waiter even remembered what I'd ordered for both my starter and main."
"I was that excited for my first Curry Night (not first ever obviously, but first with [the firm]) that I accepted twice [this is a true story]. I was even more excited that my first trip was looking like coinciding with a record attendance. Alas that fell short due to students being students - the lure of free drinks and mixing with their own greasy mob proving too much for the summer interns. Rip up their CVs, delete their contact details and confine them to life in a call centre I say. [Haha, really letting rip there - good call.]


Anyway........Scene. First thing to say was it was a bit light and airey for my liking. I like my curry houses to be dark, dingy affairs but I won't count that against them. Before we sat I enjoyed 2 things. 1. Spaceman pacing nervously up and down, checking his phone and generally looking mighty pissed off waiting for stragglers [heh, mildly grumpy, surely]. 2. Trying a new beer - Bangla in this case - which is always a pleasant experience. Saying that, I prefer the old Kingfisher but always good to try new things.

Food - they were a bit stingy on the sauces for the poppadoms but to be fair brought more when asked although one of them blew my mouth off. No idea what it was but it was decent. Starter was some sort of kebab which was nice. Chicken Makhani for main was really good and I'd definitely recommend. No dessert for me because they / sweets / cakes / chocolate just get you fat. [Plus, always a stretch after three courses.]

All in all a very enjoyable night and thanks to Spaceman for organising. [No worries.] PS: I'll let you think of a nickname for me... [Done!]"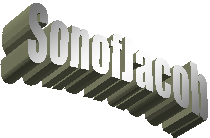 "I'd say it was a pretty good meal. I liked all the food, it's no Coriander in Chorlton don't get me wrong but it's up there for a decent city centre ruby. [Don't go, people; he's got shares.]"

"The late disappointment of not quite breaking a Curry Night attendance record did nothing to dampen my enjoyment of this instalment. Scene was a new

choice, always exciting, and didn't disappoint. Despite the slightly limited choice of traditional curry night lagers available [well, they had bottles of Cobra on the menu - that's pretty staple, right?], I enjoyed an unexpected Estrella (or three), and managed to avoid buying [or spilling] 4 sparkling pomegranate drinks by accident. They were quick to seat us [heh, LeCross didn't think so] (considering we were a non-record-breaking 24) and there was none of the split tables/weird table configuration you sometimes get with big parties. I had a starter that I can't remember the name of (top of the veggie starter section [you have Google, right? Looks like it could have been the Aloo Tikki Chaat?) but was very delicious if slightly too large a portion. My main (saag murgh) was also very nice, as were the sundries, but it was a shame I was too full to eat it all [and you didn't even have the free canapés].

The staff were very polite and helpful, prices were reasonable for a city centre curry house, the restaurant, bar and toilets were all nicely kitted out, and the company was sparkling (at least some of which was not attributable to erroneously purchased carbonated fruit drinks). What more do you need on a Curry Night? [Not much really.]"