| | | |
| --- | --- | --- |
| | CurryHouseReview | Home |
MelonFarmLinks: Socialising ♦ SlowPubCrawl ♦ RestaurantReviews ♦ PubGuide ♦ PubStagger
Shaandaar [closed]
CHR ♦ Venues ♦ Reviewers ♦ TopCurryHouses ♦ RusholmeMap ♦ History ♦ Links
Address: 155-157 Wilmslow Road, Rusholme

Phone number: 248 7777
Rating: 3/5
Visited by the Curry Night on: Wednesday 2nd May 2007 ♦ Thursday 7th August 2003 ♦ Monday 30th October 2000 ♦ Tuesday 18th January 2000 (4)
Website: None
General comments: The Curry Night tour bus stopped at the Shaandaar Station four times in its history, before shutting at some time in Autumn 2007. Spaceman got a call from the former manager of Shaandaar, who now works at [TBC... er, never found out]. Back in the summer of 2003, we made a post-beer-fuelled-mixed-rounders (don't ask), and we were quite impressed. We went back once since then but it is now closed.
Wednesday 2nd May 2007

"Cheap and cheerful - and it wasn't too busy so the service was very quick. Hating the guy smoking on the table next to us, bring on the smoking ban!!"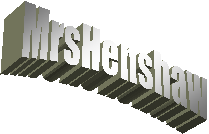 "Didn't start off very well as I had to ask for my starter (mushroom Pakora) 3 times! When it did eventually come, I wasn't too impressed - it looked a very deep red colour and was too crispy. However, my main dish (chicken tikka sizzler with "curry" sauce) was excellent - lovely flavour, not too oily - and the rice was also good. Service was up-to-scratch (apart from the starter incident) and I thought the meal was excellent value for money. 3 out of 5."
Thursday 7th August 2003

"Poppadoms were slightly stale. Thought the curry was very good. Nice big bits of chicken and a good flavour to the sauce. Service was a bit slow, probably to ensure we stayed in there drinking for a long time, and as we were not in a rush that did not matter, but it took an age for them to take our first drink order. Overall, I would go back again."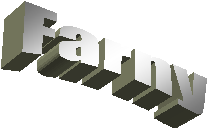 "The tikka masala was nice but a very peculiar colour. We got free garlic naan, which was cool, and I liked the stacks of poppadoms. I thought it was good."
"Really enjoyed the curry - staff very friendly, food excellent and very nice surroundings."