| | | |
| --- | --- | --- |
| | CurryHouseReview | Home |
MelonFarmLinks: Socialising ♦ SlowPubCrawl ♦ RestaurantReviews ♦ PubGuide ♦ PubStagger
Spice Lounge
CHR ♦ Venues ♦ Reviewers ♦ TopCurryHouses ♦ RusholmeMap ♦ History ♦ Links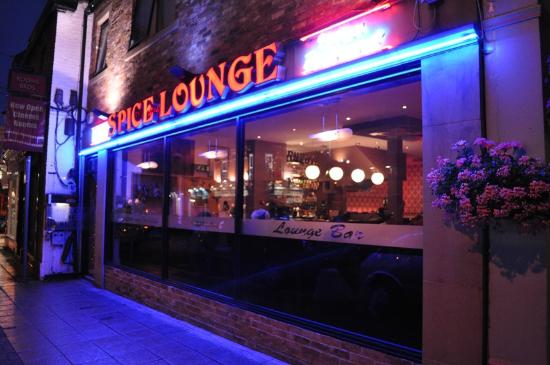 Address: Shudehill, City Centre
Phone number: 0161 832 1000
Rating: 3.5/5
Visited by the Curry Night on: Thursday 6th February 2014 (1)
Website: www.spiceloungemanchester.com
General comments: Seemingly opening in 2013, this had slipped spaceman by until Likesa suggested it for the February 2014 Curry Night (postponed a week due to unpopular demand). The general consensus view was positive, as you may judge from the comments below.
Thursday 6th February 2014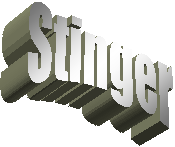 "Very impressive onion bhajis. Large and rounded - like cricket balls. Two of them were too much for SonOfJacob to cope with [not even Shane Warne could have coped - "I was simply trying to avoid an onion overload after going through two pots of red onion [chutney]" SonOfJacob later clarified]."

"An excellent curry in the shadows of Shudehill interchange. Spicy prawn puri (with obligatory slice-of-lemon-in-medieval-torture-implement), followed by a very good Chicken Something Something, which was essentially a Chicken Tikka Masala with more onions. Nice naan. Couple of pints of Mongoose, which looks and tastes like Cobra but comes in a very pretty glass. Top stuff."
"Décor and ambiance: 8
Cuisine: 8.5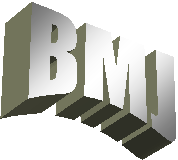 Company: 10.0

Good food, great crowd and ruddy good all-round evening. First time I've tried a Himalayan dish and it was an interesting experience. Went for one of the hotter curries and heat-wise it was just how I like it. Often I find curries can be too mild or too hot but this one really did hit the spot. I imagine others may complain that the service was a bit slow but this didn't present itself as an issue for me and one has to have different expectations for a larger group.

All-in-all it was a great evening and I'm giving it a solid 8.64 out of 10. I would have given it 8.67 but they served the curry before the rice. Small margins but you've got to get it right to be the best. [That's some precision scoring right there.]"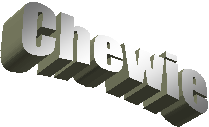 "Overall atmosphere was good and there was plenty of choice on the menu, including a suspicious sounding "A chef's own secret recipe" which I didn't choose to brave. I thought my shish kebab for starter was average, nothing spectacular but not a disappointment. After my ability to eat a madras was doubted by many, I have to say it was delicious (although my mouth possibly did feel like it had been set on fire after a few mouthfuls [and, spaceman understands, an ear-burning sensation was still apparent the next day - an unusual side-effect, reminiscent of Mayhem's melting eyes]). Despite being surrounded by peshwari-lovers [an evocative phrase] I managed to secure a garlic naan which was also very nice, if very very garlicky, and there was an abundance of rice. Portion sizes were a definite plus for this place."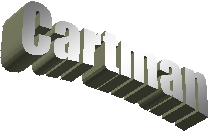 "I thought I'd write my review as a haiku [spaceman approves - we've had poetry before but this is new]. (Even that rhymes, it must be a sign.)

Top food, real spicy,
Lots of beer and jokes and laughs,
I'd go back for more!

(I felt pretty crummy first thing today but I blame that more on the beer than the food [spaceman knows how you feel].)"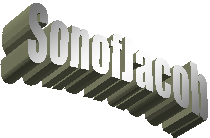 "Nice restaurant, nice food (especially the Onion Bhajis). Perhaps the staff are a little too eager to take your food (especially the Onion Bhajis) away before you have a chance to eat it. But having said that I would go again."