| | | |
| --- | --- | --- |
| | CurryHouseReview | Home |
MelonFarmLinks: Socialising ♦ SlowPubCrawl ♦ RestaurantReviews ♦ PubGuide ♦ PubStagger
Virtual
CHR ♦ Venues ♦ Reviewers ♦ TopCurryHouses ♦ RusholmeMap ♦ History ♦ Links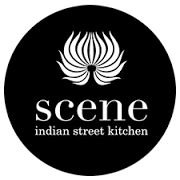 Address: Your own home
Phone number: Various
Rating: 3/5
Visited by the Curry Night on: Thursday 26th November 2020 ♦ Thursday 9th July 2020 (2)
Website: Wherever you ordered from
General comments: The 96th Curry Night was done in a different world, before COVID-19 swept the globe in horrifying fashion. The necessary restrictions led inevitably to invention, and the Curry Night was no exception. As we were not permitted to meet up (nor indeed were the restaurants open for much of the time), we stayed at home and did the Curry Nights virtually. Whilst it wasn't quite the same, it worked surprisingly well.
Thursday 26th November 2020


"Another high quality performance by Jaipur Palace. Starter of Amiri Sev Khaman (who knew that ground chickpeas could taste so good?) followed by a Mushroom Sabji (relatively tame on heat but quality flavour). Garlic Naan a bit small but tasty nonetheless."
Thursday 9th July 2020

"I thought the format worked really well, and I'd give full marks to Delhi Dreams of Cheadle Hulme - a bit pricy, but extremely good; would be interesting to eat in one day, once the apocalypse wears off, to get the full experience (poppadoms etc). Cheers for sorting!"
"Food:
Starter: paneer tikka – the perfect mouth

warmer
Main: Kathal Ki Sabji (House special of jackfruit with tomato gravy and spices) – never tried before, I'll be going back [to Jaipur Palace, Chorlton's premier vegan curry house, it says here] for more.
Drinks: Shindigger lager; excellent accompaniment to a curry.
Event: Worked surprisingly well, slightly disappointed in table 2 but glad the other tables made up for it.
Overall score of 9/10. Definitely worth another event."
"Really great night, good food, fab company - thanks again to Paul for arranging!" - Costacurter
"Thanks for organising last night - enjoyed it very much - good to chat" - Pezza McDozza