| | | |
| --- | --- | --- |
| | CurryHouseReview | Home |
MelonFarmLinks: Socialising ♦ SlowPubCrawl ♦ RestaurantReviews ♦ PubGuide ♦ PubStagger
Wah Ji Wah
CHR ♦ Venues ♦ Reviewers ♦ TopCurryHouses ♦ RusholmeMap ♦ History ♦ Links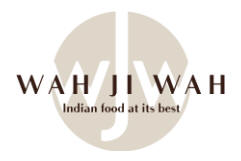 Address: 37 King Street West, City Centre
Phone number: 0161 819 5460
Rating: 4/5
Visited by the Curry Night on: Thursday 19th September 2019 ♦ Thursday 9th March 2023 (1)
Website: www.wahjiwah,co,uk
General comments: A newcomer in 2019, spaceman was tipped off about this place from someone at work. It has an unassuming frontage and is easy to miss. Our table booking of 20 somewhat took over the restaurant, but we had prime position in the centre so that service was generally not a problem. The feedback was generally positive, although the unisex toilet without a lock was noted by the two female reviewers. A subsequent visit in 2023 was a little more intimate. Wah Ji Wah apparently means "wow", by the way.
Thursday 9th March 2023

"After a quick drink at our beloved Oast House, this was my second visit to Wah Ji Wah - this time a more intimate affair (just 7 of us) and we were rewarded with a nicer table as a result. I must admit, I had forgotten I had even been to Wah Ji Wah before, let alone what the food then was like! Nevertheless, clearly I subconsciously learned from my menu choice mistakes of 2019 - this time I opted for the chicken shaslick to start and the murg tikka butter masala for main. Safe choices I hear you say - correct, but delicious nonetheless (although consistent with 2019, the poppadoms and dips remain average). Overall, a great curry night and much improved versus my memory of 4 years ago!"
Thursday 19th September 2019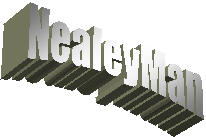 "Really enjoyable evening. Many thanks for organising. [Always a pleasure.]"

"Wah Ji Wah held much promise - a smaller restaurant than our usual jaunts, a relatively "fancy" menu and no requirement to use a set menu for our large group. All going well! [Indeed - three solid pluses.] The usual poppadoms and dips were OK (although the dips did arrive about 5 minutes after the poppadoms such that half of the latter had been eaten [hoovered up] by the time the dips arrived). The scallops starter was very tasty, although two scallops for £8.95 is a bit steep... I chose the prawn biryani for my main course - similar issue with a distinct lack of prawns for the size of the dish (the dish was about 95% rice!); however, the flavours were OK. Overall, not bad and a good atmosphere for a small venue, however Swadesh/Sangam remains the top Curry Night experience for me. [Ah, the yardstick by which all curry houses will now be judged.]"
"Sounds lik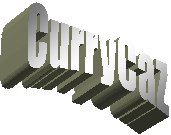 e a morning from hell to me [running to work and then getting a train to London], but variety is the spice of life! Wah-ji-wah was a great choice for Curry Night, as the menu was a bit different. My scallops (which did not, as feared, cause food poisoning) were certainly small but perfectly formed, would order them again. I've never had a biryani in a restaurant before, so thought I'd give it a try - in contrast to the scallops it was massive, with lots of decent chunks of chicken [interesting contrast to the 5% prawn content noted by AliG]. Nice naan breads, too, and the poppadoms were good. Service was pretty good, although I seem to remember a struggle to order more beers at one point! [The positioning of the table generally lent itself to quick ordering - see Chuck's review but it seems that there were some exceptions.] Only downsides:
- unisex toilet with no lock - awkward!
- selling Magners in tiny bottles (although probably for the best, I don't think the price reflected the size).
Thanks for organising it. [No problem!]"

"So:
- bar was Beermoth - dead and soulless by the time we got there [like our gazes]. 4/10 (mainly for beer quality)
- Oasthouse - consistent as ever. 7/10.
- Wah Ji Wah - impressive timing on service (esp drinks), the joy of DIY pani puri and a fine paneer cheese curry, which was subtle but built to a nice heat by the end of the meal. 7.5/10, with half a mark lost for not bringing the poppadum dips out quickly enough.
I certainly didn't leave early (enough!) so I think I paid in full. [Notes in ledger.]"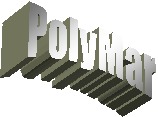 "First off, Curry Night is not quite the same without Slither crying into his overly spicy dish. I'll get that out there early doors. So the entertainment score is slightly lower than usual as a result. I must have walked past Wah Ji Wah quite a few times but haven't really paid it much attention; it's a little unassuming from the outside so very grateful to spaceman for bringing it to our attention! [I have my sources.] First course was a paneer and pomegranate number with meticulous presentation (in fact it was so pretty that spaceman took a photo). Big fan of this, very sweet and tangy! At risk of being criticised for most boring choice again [of main at least: starter choice is exotic-sounding enough], I went for the tikka butter masala for my main (haters gonna hate) and was very pleased with myself. Really tasty, went very well with the cheese naan that I forced HardyBoy to share. Also, special mention to the super friendly and efficient staff, especially the chef who came out afterwards to ask us how it was! Super nice. Less of a shoutout for the single toilet with no lock though, you have never been to the toilet faster than when you fear your colleagues might burst in on you at any point... [amen to that]"