| | | |
| --- | --- | --- |
| | CurryHouseReview | Home |
MelonFarmLinks: Socialising ♦ SlowPubCrawl ♦ RestaurantReviews ♦ PubGuide ♦ PubStagger
Ziya
CHR ♦ Venues ♦ Reviewers ♦ TopCurryHouses ♦ RusholmeMap ♦ History ♦ Links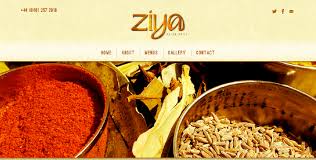 Address: 65-67 Wilmslow Road, Rusholme
Phone number: 0161 257 2010
Rating: 4.5/5
Visited by the Curry Night on: Thursday 20th November 2014 (1)
Website: ziyarestaurant.co.uk
General comments: After a few trips to curry houses in central Manchester, we ventured back to Rusholme. Spaceman was open to suggestions, and it was Ozzy who mentioned Ziya. An inspection of the menu promised much glamour - it was clear immediately that this wasn't your average Rusholme curry house. That initial impression was backed up by the experience on the night, with exquisitely presented starters, great tasting mains and classy décor. It cost more as a result, but not excessively so (unless you had the wine).
Thursday 20th November 2014
"Food - all the food looked really good which is rare for Rusholme (normally its scabby bits of meat/pastry with a bit of brown salad on the side followed by a bucket of slop) but this food actually looked like it had been thought about and was well prepared. I had the chicken satay (c £6, unusual thing to get in an Indian restaurant) which was great - tender and really tasty satay sauce. The main was lamb shank rogan josh (c £17) - this is the single best curry dish I have ever had. A really tender lamb shank with plenty of meat and a thick medium spicy sauce to accompany it. Absolutely divine - 10/10.

Service - excellent. [Spaceman] may have been slightly disturbed by the politeness of the waiter (I don't think he gets

called a gentleman very often) but the service was pretty efficient without long waiting times and drinks were refilled swiftly. The waitress was a bit strange - she kept referring to "you's" and also shouted "photo bomb" at one point. Maybe I'm just getting old but I didn't think "you" ever had an "s" after it and what the hell is a photo bomb? 9/10.

Restaurant/space - modern looking, spacious - again more a proper restaurant than your standard curry house. This could be a downside if you wanted a place to stumble into after a night on the beer (is it too clinical / modern?) but for a civilised bunch of mainly actuarial types at 8pm I thought it was great. Toilets clean and tidy. 9/10.

Minor point but the only negative for me is a lack of mints/chocolate at the end. Prices are high relative to some places (£33 a head, beer towards £5 a pint, cheapest wine similar, starters £6-8, mains £12-18) but totally worth it given the quality. Overall, probably the best curry I've ever had - 9.5/10. [Fine praise indeed.]"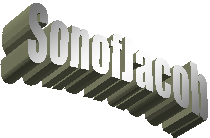 "Very nice food + good company - expensive bill = overall good evening. I would like to say thanks to spaceman for organising and finding a nice restaurant. Of course, finding a nice restaurant is much like making love to a beautiful women... first you check what you might get for starters, main and dessert, giving every inch of it your loving attention. Once booked and you are happy with what is on offer, you can make your way to the entrance, slowly of course, stopping for a drink along the way. As you approach the climax of your evening, although optional, you can tip the service provided by making a small deposit. [Not much more can be added to this - thanks Swiss Toni.]"



"Great food - really tasty Goan Fish Curry and the Salmon Tikka very good too. Not so great venue [how so?] - too pricey, no wonder it was quiet and drinks OMG £7.95 for a glass of half decent wine (yes I know wine and curry don't necessarily go together). Prices are more centre of Manchester, not half way down Rusholme! Would revisit but more likely to go elsewhere."
"I thought Ziya was great. Quite different to probably every Indian restaurant I've been to before. Definitely more of a restaurant than a 'curry house'. The dishes were all presented in a very modern way, and all looked very attractive. The service was good, very polite and attentive. The place itself felt very classy and upmarket.



The poppadum basket with its mini 'Disco'-like poppadums was a novelty, and the dips were tasty. I had the mushroom pakora for starter which was really nice (and I'm not a mushroom fan), it was whole mushrooms with a creamy sauce and then some more dips (though the red one was a bit too hot for me). The selection of starters for a vegetarian was disappointing compared to most Indian restaurants as it's normally something they do so well. I think it was a choice of the mushroom or some stuffed chillis. My main was the grilled paneer which was absolutely lovely and an entirely different from your normal paneer curry. It was a whole block of grilled paneer which was then cut in half with some tasty sauce in the middle. Naan was nice, some cheese and onion variety, and rice fine too.

The towels at the end weren't warm though. More expensive than your normal curry night establishment, sure, but you could see why. I don't think it was overpriced. Dare I say it: worth the trip to Rusholme. [Good to have your review after many attendances, and indeed being a franchisee at one point. May there be many more.]"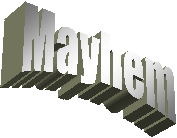 "The curry was great, you get what you pay for… although I've had equally good curries (on round plates) for a '5 course for £10.95'."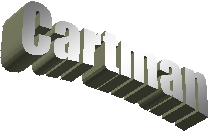 "The lamb shanks were brilliant - probably the best curry I've ever had. Not easy on the wallet but I didn't feel ripped off."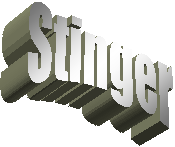 "The most sophisticated curry night I've been to by far. Salmon tikka starter was extravagantly presented and, despite that, was very good. Coastal fish curry had plenty of bite. Too posh for chapatis though."
"Due to a late flight (late but on time, not late due to the intervention of armed police, like the return flight on Sunday), I couldn't make the main event, so celebrated with a a takeaway curry during a late night's work the day before. I ordered from the Dutch equivalent of Just Eat, selecting a place called Neetu Dhaba due to a lot of good reviews (albeit with warnings over slow delivery time...)

An hour and a bit later, I thought I'd better check in with them - apparently they had driven to the office, which says "PwC" on the side in massive

letters, as per the address given to them, but thought that the house number was wrong. Then they tried to call me, but "the line wasn't working". But only for them. I can feel the rage bubbling up once again, like the second-worst kind of curry/volcano simile. Explained to them in my best Dutch that this was ubernonsense and I wanted my curry stat.

Eventually received a rather charming lamb dansak with no obvious signs of spit or spite. Very nice, good meat, lots of flavour and sensible portion size. Unnecessary starter of some cauliflower in soft batter had not endured the wait so well - not very nice at all. Had some lovely breads with it, which I'm sure would have met with approval from V-Ro. Also some unexpected rice, which I didn't tackle due to overbreading.

One for the MrsHenshaw fans out there - toilets were of good quality - you wouldn't think it was a curry house at all [which is because it wasn't]. Decor wasn't too gezellig, but they did let me plug in my laptop, and the wifi coverage was excellent. Overall, if it was actually a Sit Down Meal it would have been very good, but the delivery saga means I would begrudge using them again."