| | | |
| --- | --- | --- |
| | CurryHouseReview | Home |
MelonFarmLinks: Socialising ♦ SlowPubCrawl ♦ RestaurantReviews ♦ PubGuide ♦ PubStagger
Akbar's
CHR ♦ Venues ♦ Reviewers ♦ TopCurryHouses ♦ RusholmeMap ♦ History ♦ Links

Address: 73-82 Liverpool Road, City Centre
Phone number: 834 7222 (834 8444 to book)
Rating: 4.5/5
Visited by the Curry Night on: Thursday 5th September 2013 ♦ Friday 28th July 2006 (2)
Website: www.akbars.co.uk
General comments: Back in 2006, this was a new curry house in the centre of Manchester (it hadn't been open long when we went for the first time). Akbar's Liverpool Road branch was the fourth to open in the UK, following two in Leeds and one in Bradford; further venues were subsequently set up in York and Sheffield. Looking at their website more recently, they have now sprung up in many locations around the uK.
Renowned for its huge naans, presented in their own unique way hooked on a large metal stand, Akbar's aimed to compete in the higher quality curry market against Shimla Pinks (from which it was less than 10 minutes walk away back in the mid-to-late-2000s, but which it has outlived by a considerable margin). Over the years, it has almost always seemed to have been ridiculously busy and, for a time, they seemed to insist on a set menu for large party bookings (it's impossible to book in advance for small parties - keeps the volume up), which is why we haven't been for some time. However, in 2013, they relented (or perhaps it was just who I spoke to) and we could go without using the set menu. So we went back, and the people still liked it.
Thursday 5th September 2013
"Good bits:
- Nice food. Fish masala was one of the best starters I've had and dirt cheap (beware it's not in sauce, it's more like a breaded spicy fish), chicken makhani suspiciously red but tasted good.
- Boiled rice shared with Brungerio was really nice - we should do that more often.
- Massive naans were lovely again.
- It's very cheap for the quality and close to the office - £22 each is a bargain and shows agin that

Manchester city centre trumps Rusholme.
- Toilets were clean and nicely done out (this bit on behalf of MrsHenshaw).
Bad bits:
- The whole booking/waiting process is a bit painful [that's true normally, but it was not helped by a number of potential attendees not turning up] and in general the service is slow-ish (despite the waiters being friendly and helpful, etc).
- They need to hang some Turkish rugs on the wall as, call me a grumpy old man [I wouldn't dream of it] but, it's a bit noisy.
- Poppadoms were not the best ever - a bit overdone and brown but in the words of Brungerio, I am probably f***ing ants here. [Er, what?]
Overall, a great curry night - 4.5 out of 5. Thanks for organising. [A pleasure, and thanks for the comprehensive review.]"
"Cask always a pleasure, although you can't hear your picks on the jukebox very well and some of the pieces were missing from backgammon [thus requiring some improvisation - did we use 5p pieces or something?]. Akbar's is a funny one - whatever the standard of the meal, I can't quite get away from the impression I'm being sat down, processed, billed and sent out at times, probably because it's so rammed in there and the mucking about with waiting to be seated [although see number confusion noted above].

Poppadom dips were very nice, particularly the specifically requested lime pickle - very good stuff. The poppadoms you put them on are a bit nothingy though - almost rice-paper-esque. I think Ozzy referred to them as tasting of wood. So that made them a nice distraction rather than the delight then could have been. My starter was a layer of cheese on a layer of that thick sliced chicken you get from

Tesco. Cheese was pretty bland too - not many grades up the scale from Edam (the only cheese that's made backwards!). Waste of a course, really. I think KAN had a similar view. Like a lasagne without the fun bits.

The main was exemplary though - fish and potato karahi. Really tasty, good quality fish, went well with the ultrameganaan and nice boiled rice. Nothing was bad enough to say this was a 'saving grace' but it definitely restored some faith in terms of why you would go to Akbars above many other curry houses. It's sort of like a DVD boxed set several series into a good quality program - something like House or the X-Files. To an extent it's by the numbers and intended to take money from the fans. The bad things are familiar, and you just endure them because, well, at least it's not something lacking in any artistry, like Grand Designs, or naff, like 666 Park Avenue (with Locke out of Lost - should have been better...) but the things you love about it are still there and raise a big smile. It can do the business, but you do have a sneaking suspicion that the love has gone. [Lordy, these similes are getting tortuous. But still entertaining. Like a... no, stop that.]

The fish curry was well nice, though. And the chat was good. Overall perhaps a solid 7 out of ten (maybe 8 because I won at backgammon). [Ah yes, Brungerio pipped spaceman at backgammon in Cask thanks to a couple of doubles in the bearing off phase. Another comprehensive review, though. Ta.]"

Friday 28th July 2006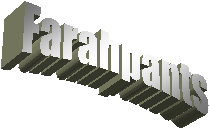 "Good. 3.75/5. Drinks service was a bit slow at points. Rice portions not huge but if ordered with MASSIVE naans not really needed. Portion size of curry was excellent and the starters weren't so filling. I think they've thought about that one when putting the menu together! We'll have to branch out and try the one [not an Akbar's] in Altrincham next."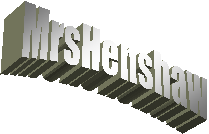 "Very nice décor and reasonable prices for a 'posh' curry restaurant. The quality of the food was good too - fresh ingredients and no nasty food colourings. The giant naans added novelty value, but were a bit on the dry side. Overall: 4 out of 5."
"The service was a little below par, however this was probably due to the number of curry eaters and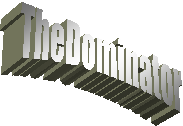 the fact that the place is relatively new [spaceman actually got quite good service as the organiser, with them constantly asking how things were going, how we wanted to do things, etc, etc. Almost touchy feely]. The service certainly wouldn't put me off going again as the food was better than anything Rusholme has to offer and it was no more expensive. The quality of the food along with the spectacle of a naan bread that is big enough to keep you warm at night leads to a score of 9 out of 10. Cheers for organising it boss, I look forward to the next one."
"I thought Akbar's was very good indeed. I had a nice chicken pakora for starter - nice big bits of

chicken in a light batter. I have had this dish at Akbar's (The Grand) in Leeds, where it was particularly spicy, but the one here was just right for me. I then had a fish and potato curry (can't remember the exact type). This was amazing - possibly the best curry I have ever had. Nice bits of smoked fish and small potatoes in a sauce that was not too saucy, which I like, and not too oily. It also had a good kick to it - about as spicy as I could stand. If I went back, I would definitely order the same. And the naan bread is worth getting for the comedy factor (and it's a pretty decent naan too). All in all, I thought it was better than most of the Rusholme curry houses, and on a par with the food at Shimlas, but probably better value for money."