| | | |
| --- | --- | --- |
| | CurryHouseReview | Home |
MelonFarmLinks: Socialising ♦ SlowPubCrawl ♦ RestaurantReviews ♦ PubGuide ♦ PubStagger
Akbar's
CHR ♦ Venues ♦ Reviewers ♦ TopCurryHouses ♦ RusholmeMap ♦ History ♦ Links

Address: 73-82 Liverpool Road, City Centre
Phone number: 834 7222 (834 8444 to book)
Rating: 4/5
Visited by the Curry Night on: Thursday 26th May 2022 ♦ Wednesday 17th May 2017 ♦ Thursday 5th September 2013 ♦ Friday 28th July 2006 (3)
Website: www.akbars.co.uk
General comments: Back in 2006, this was a new curry house in the centre of Manchester (it hadn't been open long when we went for the first time). Akbar's Liverpool Road branch was the fourth to open in the UK, following two in Leeds and one in Bradford; further venues were subsequently set up in York and Sheffield. Looking at their website more recently, they have now sprung up in many locations around the uK.
Renowned for its huge naans, presented in their own unique way hooked on a large metal stand, Akbar's aimed to compete in the higher quality curry market against Shimla Pinks (from which it was less than 10 minutes walk away back in the mid-to-late-2000s, but which it has outlived by a considerable margin). Over the years, it has almost always seemed to have been ridiculously busy and, for a time, they seemed to insist on a set menu for large party bookings (it's impossible to book in advance for small parties - keeps the volume up), which is why we haven't been for some time. However, in 2013, they relented (or perhaps it was just who I spoke to) and we could go without using the set menu. So we went back, and the people still liked it.
In 2017, when we went back for a third time, it felt less special than before but it still has many good qualities (and sheep's brains), and we returned once more in 2022, just over five years later.
Thursday 26th May 2022

"Belated comments below:
Cask – brief but pleasing not to have to witness a fight brewing
Akbar's – quality cheesy (chick) peas but naans were a little underwhelming despite their size. The sparkly ice-cream made up for that though.
Atlas – bewildering choice of gins, which almost proved too much even for the staff when I made my specific request!
Gorilla – n/a"

"The evening began in style in a conspiratorial corner of Cask - let's face it, it is one of the best boozers for quality of beer, even if you do pay for it. A wizened hack prefers to call this pub Keg, as Cask is arguably falling foul of the Trade Descriptions Act. Onwards to Akbar's - with pre-match nerves as this was my pick, what if it was a colossal let down?! Thankfully this was not the case. King Prawn Tikka to start, superb - great size prawns, deliciously seasoned. Served with the obligatory underwhelming salad. Karahi chicken and spinach for main strongly delivered. Loved the huge naans - best naan I've had. Rice was interesting - more like a fried rice. I enjoyed. Drink of choice was Sharp's Wolf Rock Red IPA - supporting the Cornish brewing industry. Sorry to cheat on Cobra. Post match entertainment was then at Atlas, and finally [spaceman], [TheBridge] and I went in search of anywhere that would take us for a nightcap. Edged out by the bell at The Britons Protection, but just managed to get in at Gorilla to toast the evening out. A really strong curry night - straight into the top 3 for me."
Wednesday 17th May 2017
"Cask is always lovely. I had a pint of Apatxe, an American pale ale by Spanish brewery Mala Gissona, which was jolly good, and a couple of pints of Fresh by the Wild Beer Co –

another American pale ale, this time from Somerset, which was also nice with a slightly acidic kick but a bit cloudy. Spaceman got into a fight [er, verbal altercation, although he did offer spaceman outside, which was (a) somewhat of a surprise and (b) rather incredulously declined] with a man who looked very tired, so that was strange, but the jukebox was good.
Akbars unusually led us straight to the table [after a few minutes anyway, probably helped by us standing around near the doorway making them awkward - also, to be fair, they were reducing the table numbers, then adding a couple back in]. Good poppadums, but I only had time for a starter due to rail replacement bus woes. The starter I chose was bizarre – essentially large pieces of chicken covered in melted cheddar. Very nice, and a bargain for £4.50ish, but not remotely curry night. Would definitely have again, but maybe at Pizza Express, or a chain pub. Missed out on main and naan, which was a Damn Shame [very much so]."

"Very good cheesy peas and blanket naans, eaten under the glowering threat of imminent violence from the organiseer [keeping this word as pretending it's a combination of organiser and overseer]."

"Really enjoyed the new look menu including sheep's brains, sheep's trotters and camel! [Unfortunately this is not a joke!] Despite wimping out and having masala fish and lamb shank, thought the food was pretty good as usual at Akbars. Massive nans were great. Service seemed reasonably efficient so no complaints really. I'd give it 3.5/5. Thanks as ever for organising - I hope you don't retire it for too long! [Late dropouts led to a subsequent 'semi-retiring' of the Curry Night.]"
"Big fan of Cask, great selection of beers (although the lack of Neck Oil AND Big Wave was somewhat disappointing considering their prominence in the beer tap display) and a nice atmosphere. Juke box also has a good selection and was pleasingly retro. You may be better placed to comment on the clientele... [Declined.]
I also very much enjoyed Akbars. I thought the range of the menu was impressive, and I was a big fan of the massive naans. My lamb spicy dish was also tasty, with a good kick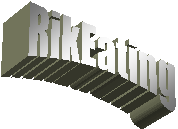 without being overpowering. The chicken wings recommendation was also a good one, with marks for the rarity of chicken wings in a curry place. Service was also very good, being prompt without feeling rushed and a notably high degree of synchronicity (sometimes an issue for a big curry group). The only notable downside was my peshwari naan, which although had a fruity flavour, seemed to have a topping of cheese, which gave it a distinctly pizza-y feel. As I was the only one eating it, I felt I had to power through. [So ruddy brave.] All in all I'd give it a rating of around 8/10, feeling it was very good without necessarily being blown away (as one may expect from the no. 1 on the curry night list [it got that rating a long time ago - things have evolved since and the league table has been somewhat neglected]).
I'm also very saddened to hear about the potential semi-retirement of Curry Nights! I would urge against this, and for you to be not put off by the 'haters' who drop out last minute. As a reasonably core Curry Night member (I think I've only missed one since I've been here due to international commitments), I would heartily campaign for it's continued existence. [The sentiment is appreciated.] Failing that, perhaps a similar group could be reborn with an increased scope to explore the restaurants of Manchester more generally? One to consider. [A wider scope? Feel free to set that one up!] Anyways, as ever thanks for organising and another successful night! [No worries.]"
"Having arrived to the restaurant early after a long and hard day's graft, I was dismayed to find the bar was cash only and could not add drinks to our table's bill (which was a shame

because the red wine selection was notably better than most curry houses). Inside the main restaurant itself, the choice of red wine was (and I quote) "white, rose or red." Say no more. [You neglected to mention that you were on the receiving end of a big hug from spaceman for turning up unexpectedly.]
After disbelief from colleagues that I had never been to Akbar's before, I had high hopes. Unfortunately I found the food fairly average. Perhaps it was the lack of lighting, perhaps it was the gigantic naan breads which were impractical albeit a spectacle (and tasty!) or perhaps it was just my particular choice of food (Chicken Pakora and Chicken Tikka & Garlic Balti). What can I say, I have high standards. That said, the food wasn't bad and (as always) the company was good, so all in all, a good Curry Night. Not the best, but certainly not the worst!"
Thursday 5th September 2013
"Good bits:
- Nice food. Fish masala was one of the best starters I've had and dirt cheap (beware it's not in sauce, it's more like a breaded spicy fish), chicken makhani suspiciously red but tasted good.
- Boiled rice shared with Brungerio was really nice - we should do that more often.
- Massive naans were lovely again.
- It's very cheap for the quality and close to the office - £22 each is a bargain and shows agin that

Manchester city centre trumps Rusholme.
- Toilets were clean and nicely done out (this bit on behalf of MrsHenshaw).
Bad bits:
- The whole booking/waiting process is a bit painful [that's true normally, but it was not helped by a number of potential attendees not turning up] and in general the service is slow-ish (despite the waiters being friendly and helpful, etc).
- They need to hang some Turkish rugs on the wall as, call me a grumpy old man [I wouldn't dream of it] but, it's a bit noisy.
- Poppadoms were not the best ever - a bit overdone and brown but in the words of Brungerio, I am probably f***ing ants here. [Er, what?]
Overall, a great curry night - 4.5 out of 5. Thanks for organising. [A pleasure, and thanks for the comprehensive review.]"
"Cask always a pleasure, although you can't hear your picks on the jukebox very well and some of the pieces were missing from backgammon [thus requiring some improvisation - did we use 5p pieces or something?]. Akbar's is a funny one - whatever the standard of the meal, I can't quite get away from the impression I'm being sat down, processed, billed and sent out at times, probably because it's so rammed in there and the mucking about with waiting to be seated [although see number confusion noted above].

Poppadom dips were very nice, particularly the specifically requested lime pickle - very good stuff. The poppadoms you put them on are a bit nothingy though - almost rice-paper-esque. I think Ozzy referred to them as tasting of wood. So that made them a nice distraction rather than the delight then could have been. My starter was a layer of cheese on a layer of that thick sliced chicken you get from

Tesco. Cheese was pretty bland too - not many grades up the scale from Edam (the only cheese that's made backwards!). Waste of a course, really. I think KAN had a similar view. Like a lasagne without the fun bits.

The main was exemplary though - fish and potato karahi. Really tasty, good quality fish, went well with the ultrameganaan and nice boiled rice. Nothing was bad enough to say this was a 'saving grace' but it definitely restored some faith in terms of why you would go to Akbars above many other curry houses. It's sort of like a DVD boxed set several series into a good quality program - something like House or the X-Files. To an extent it's by the numbers and intended to take money from the fans. The bad things are familiar, and you just endure them because, well, at least it's not something lacking in any artistry, like Grand Designs, or naff, like 666 Park Avenue (with Locke out of Lost - should have been better...) but the things you love about it are still there and raise a big smile. It can do the business, but you do have a sneaking suspicion that the love has gone. [Lordy, these similes are getting tortuous. But still entertaining. Like a... no, stop that.]

The fish curry was well nice, though. And the chat was good. Overall perhaps a solid 7 out of ten (maybe 8 because I won at backgammon). [Ah yes, Brungerio pipped spaceman at backgammon in Cask thanks to a couple of doubles in the bearing off phase. Another comprehensive review, though. Ta.]"

Friday 28th July 2006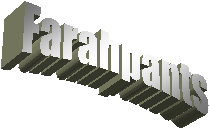 "Good. 3.75/5. Drinks service was a bit slow at points. Rice portions not huge but if ordered with MASSIVE naans not really needed. Portion size of curry was excellent and the starters weren't so filling. I think they've thought about that one when putting the menu together! We'll have to branch out and try the one [not an Akbar's] in Altrincham next."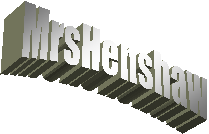 "Very nice décor and reasonable prices for a 'posh' curry restaurant. The quality of the food was good too - fresh ingredients and no nasty food colourings. The giant naans added novelty value, but were a bit on the dry side. Overall: 4 out of 5."
"The service was a little below par, however this was probably due to the number of curry eaters and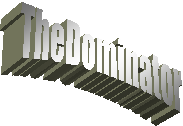 the fact that the place is relatively new [spaceman actually got quite good service as the organiser, with them constantly asking how things were going, how we wanted to do things, etc, etc. Almost touchy feely]. The service certainly wouldn't put me off going again as the food was better than anything Rusholme has to offer and it was no more expensive. The quality of the food along with the spectacle of a naan bread that is big enough to keep you warm at night leads to a score of 9 out of 10. Cheers for organising it boss, I look forward to the next one."
"I thought Akbar's was very good indeed. I had a nice chicken pakora for starter - nice big bits of

chicken in a light batter. I have had this dish at Akbar's (The Grand) in Leeds, where it was particularly spicy, but the one here was just right for me. I then had a fish and potato curry (can't remember the exact type). This was amazing - possibly the best curry I have ever had. Nice bits of smoked fish and small potatoes in a sauce that was not too saucy, which I like, and not too oily. It also had a good kick to it - about as spicy as I could stand. If I went back, I would definitely order the same. And the naan bread is worth getting for the comedy factor (and it's a pretty decent naan too). All in all, I thought it was better than most of the Rusholme curry houses, and on a par with the food at Shimlas, but probably better value for money."