| | | |
| --- | --- | --- |
| | CurryHouseReview | Home |
MelonFarmLinks: Socialising ♦ SlowPubCrawl ♦ RestaurantReviews ♦ PubGuide ♦ PubStagger
Shimla Pinks [closed]
CHR ♦ Venues ♦ Reviewers ♦ TopCurryHouses ♦ RusholmeMap ♦ History ♦ Links

Phone number: 0161 831 7099
Rating: 4.5/5
Visited by the Curry Night on: Wednesday 21st November 2007 ♦ Wednesday 31st January 2007 ♦ Thursday 24th March 2005 (3)
Website: www.shimlapinks.com
General comments: Shimla Pink was more expensive than your average curry restaurant, but that was more than made up for by the tasty, well-presented food, chosen from a more varied menu than most, excellent service and modern, stylish décor.
After many years of happy eating, there was a delayed move to Leftbank in Spinningfields (previously meant for Autumn 2007, then January 2008, then later in 2008, then an open-ended timescale. We were told to expect a new menu and re-launch if the move was completed. On Friday 5 March 2010, 9:30am, spaceman was very sad to learn, and swiftly report, that Shimla Pinks ceased trading in Manchester, learnt from an email delivered as a Privilege Card holder. This was the message:
"The restaurant had been trading from Crown Square on a lease extension, which unfortunately has now expired and the doors have closed for the last time. Although we had secured new premises in Spinningfields, a change in the economic climate meant that we were unable to secure sufficient funding to complete the relocation project. The management and staff would like to thank all of their customers for the loyalty they have shown them over the last 11 years that Shimla Pinks has been trading in Manchester. The management team behind Shimla Pinks will be looking to explore other ventures in Manchester in the near the future."
Thursday 22nd November 2007
"Have they upped their game due to Akbar's or did I just choose better (thanks to your recommendation)? Don't know, but while I

have always thought Shimla Pinks was good, I've never thought it was quite as good as last night [glowing praise indeed; they have been on a slow but steady decline in popularity since the storming success of Akbar's, which may have focussed their minds a little]. Starter - Tikka Machchi Ka (essentially salmon tikka). Spectacular. My new favourite starter. Perfectly cooked (if you like salmon a little pink in the middle) and lovely flavour (spicy but could still taste the salmon). Main - Dhaba Murgh. Followed your recommendation and am very glad I did [a better option than Rogan Josh, which was the original plan]. Well cooked, tender chicken, fantastic flavour sauce. Sundries were all fine (though they were a bit stingy with the mango chutney). It will take a Herculean effort for Saz to convince me to go somewhere else for our next curry as I am really looking forward to exactly the same meal again."

"It kept up the city centre curry places' reputations for 'No Vimto Lollies' rather disappointingly. Minty chocolates were nice but not the same as lollies [can we expect a review of the meal itself any time soon?]. Prawn & Mango Puri for starter [ah, there we go], which was OK but not as good as a Rusholme one - not enough sauce. Main course was chicken Nentara, which was very nice. I did have plate envy due to the person sat next to me having 4 different mini curries as on meal, which looked really good - will have that next time [not sure which dish this is]."

"I noticed B Lounge [at the Bridge] was open 'til 2am on Saturdays. That is my comment. [Schoey didn't go for the curry due to being on the recovery from stomach illness, but spaceman doesn't turn away any reviews.]"
"A much more enjoyable evening than our last trip to Shimla Pinks. The prawns I had were nice and plump, but not too spicy and

generally really good! I was much more impressed by the service, in particular the waiter brought me a second pot of yoghurt without me even having to ask. I ended up getting a little over friendly with Cara and Ozzy due to the chairs being rather close [spaceman had upped the booking numbers earlier that day] and is also made it difficult to eat without elbowing someone else in the ribs. Also it made the dash to the loo to make sure MrsHenshaw wasn't lying on the floor choking more difficult [this drama seems to have passed much of the table, and spaceman, by]. But on the other side, it was good that they were willing to take such a large group [at short notice; it was only booked two days before]. The food was worth the extra expense (just - I'm a bit of a cheapskate at heart and I would have been feeling the pinch more if James had been there) but it's not really an everyday curry place."

"Good service as usual - always good when the waiters keep bringing beers. Good poppadoms and red stuff [er, onion chutney], starter (Fish Amritsari) was up to usual high standards. Accidental korma (see above comment about beers) was at the end of the day a korma [was it the Pista Passanda?] and not worth the barracking from Rodge. Good garlic naan. At the upper end of the curry price spectrum and the starters set a standard the main courses never reach ['specially if you have a pseudo korma], but still better that most places. Vegetables apparently very good, but not my specialisation. Overall 4 or 4.5 out of 5 [er, thanks]."
"I'd heard the place talked up a lot since moving down to Manchester, but had never been. Inauspicious concrete-y student's-union-esque outsides [moving soon, though - or not, as it turned out], but very nice inside, and a bit brighter than Akbar's (which I worry may have already be on the slide after a couple of merely 'good' rather than definitely 'double plus good' visits [it is getting a bit full of itself]. That said, the naans remain planetarily massive). The pre-starter poppadoms had the best Red Stuff I've ever tasted [no arguments there], and just as I was starting to get huffy about dips supplies dropping to critical levels the waiter dropped in more. The starter was a bit non-descript. I couldn't possibly remember the long and bizarre name, so I will simply refer to it as Number 2 (which my waiter was only too happy to laugh at, but he did remain obliging [hmm, no numbers on the online menu - maybe the Talley Murgh Ke Pasandey]. Mild cheeky

banter and regular attention should be the stock balls [sorry?] of a good curry waiter, in my humble opinion, and these guys seemed better than my recent mediocre experiences). It was more of a dry, pakora type dish than my usual fayre. If you can eat a curry house starter (or, in fact, most things) without getting messy, it's probably not all that great [they left the "dips" out for the duration of the starters, though, didn't they?].

The main (chicken Nentara, or 'Number 24') was bang-on, and the garlic naans our corner of the table insisted upon were excellent. No problems here, which made up for the Number 2, which was a bit number two. [A summary, then?] Taste: good. Company: vibrant (somewhere along the line it was decided that Santa is responsible for the war in Iraq, because he wants lower fuel prices to allow his continued use of coal as a punishment for bad children. Otherwise, the whole system becomes a FARCE). Crespie's leaving speech [delivered haphazardly and unplanned by spaceman]: refreshingly free from Family Guy. All in all, a good solid performance that justifies the price (which would make me hold Shimla's back for a treat, rather than a curry-on-a-whim option). I will even forego the 'Stupid scrote with stupid voice and stupid tufty turdy beard stole my phone out of my pocket on the way home' penalty that could have been incurred. [Looking back, was that when spaceman left his phone in the B Lounge which a stranger found and brought to Mojo's? Spaceman got lucky.] 8/10. [Apologies for the non-standardised scoring system - what yer gonna do.]"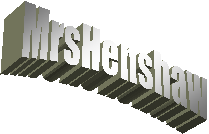 "Following my previous disappointing meal at Shimlas, I was not particularly looking forward to this visit. However I am pleased to say that things had greatly improved (not just because spaceman had ordered enough rice to go round this time! [lesson learnt]). To start with I had the fish dish (can't remember its name!). The battered fish [Fish Amritsari?] was fresh and crispy (obviously good quality ingredients) but I felt it could have done with a sauce. For mains, I thought I would try something a bit different and went for Chooza Makhani [spelling corrected!]. These were chicken tandoori pieces in a mild creamy sauce. This went down a treat – the sauce was very rich, but delicious. I tried the onion and keema naans, which were the best naans I have had at a curry house. I still think Shimlas is a bit pricey [£28 a head or so] when compared to Akbars, for this reason I would give it 4 out of 5 rather than 5 [just about with yer]."
Wednesday 31st January 2007

"The food was nice but somebody stole my beer AGAIN. [See Sangam for more 'evidence' of this. In reality, Charls already had a beer and the king-sized Cobra was just moments away. A flurry of hands and a miscount had resulted in not quite enough beers being brought straight away. Her royal highness was evidently most displeased. Cracking, in-depth review, though.]"

"My only comment would be that it was definitely crespie's finest hour. Made it a legendary curry night. [For the record, crespie went on a drunken but justifiable anti-religion rant which may have upset one or two who weren't so spiritually untethered.]"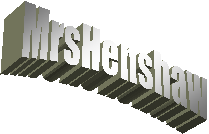 "Here is my review from last night - wasn't too impressed with the food, but still had a great time! To be honest [argh, the most popular phrase in the world in the moment], I was a bit disappointed. I had spiced potatoes and garlic mushrooms for starters - the potatoes were nice and spicy, and the mushrooms tasted lovely - not too much garlic. For mains, I had a speciality chicken tikka sizzler - it tasted good but the portion wasn't huge and you only got it served with onions - no peppers or tomatoes like you get in other curry houses. Also, you were meant to get a salad and mint yoghurt sauce with it, but these never arrived. The naan bread was dry and a bit burnt! Overall, I don't think the quality of the food justified the price tag [around £27 a head] - I have had better meals there before but was disappointed by this visit - 2.5 out of 5."
"Having been disappointed by the offerings of Rusholme on the previous Curry Night [see the disdainful review of Spicy Hut] - things have obviously changed since I was a student - Shimla Pinks appeared a better prospect. The décor is good and the menu looked

interesting. I started with the Fish Amritsari, which is an Indian take on fish from the chippy - highly recommended. The chicken tandoori sizzler was also good, although brownie points were lost when I was told that I couldn't have the sauce of my choice with it! We struggled on tiny rice portions, and it seems that Shimla are in the business of profit-squeezing. [Now spaceman ordered the rice portions, having consulted with the waiter. We did run out of rice but they swiftly brought further portions. One of the classic mistakes people make when people go for curries is to order far too much rice. It's doubtful that Shimla Pinks make their profits from rice - it's just that the portion sizes are much more suitable for one person. We simply under-ordered.] Service was alright given the number of us eating, but at £27 including drinks [and tip], I would recommend this place when eating in a smaller group. 6 out of 10. [Ok, the scoring system has gone a little awry here.]"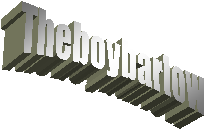 "Short, snappy comments as follows. Shimla's - high quality food, high volume beer, slightly off-putting pink peshwari naans. [The brainchild of crespie if not mistaken.] Cask - good music, good beer; the cheery staff just didn't want us to leave. [Free bar review, what a bargain.]"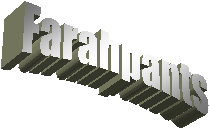 "Shimla Pinks - excellent cuisine as ever. Staff were accommodating. Slight mix-up with the starters and rice I think. Surprising. Pricey but excellent quality. And the floating Budweiser bottle on the bar capped an excellent experience for me!! [Further bar reviews provided at no extra cost.] Sports Bar - expensive, got standard beer; however, roomy layout and plenty to look at (on the walls!). Cask - an excellent pint as ever - one of Manchester's best bars in my opinion. Loaf - obviously much better for a weeknight pint than at weekends when the door staff are often rude, the clientele pretentious and the drinks expensive. Circular-type booths are an excellent idea for groups of between 8 and 10 (which we made use of). Very sociable but unfortunately rare in the larger bars in Manchester who seem to think everybody wants to stand up most of the time [sitting is one of the great, under-rated pastimes]."
Spaceman's comments from that night:
Spaceman did a quick straw poll following the meal and the majority seemed to enjoy the Shimla Pinks experience. The girls, MrsHenshaw and Schoey, are Akbar's fans, but spaceman still prefers Shimla Pinks. Spaceman, and two others, went for a special, the dhaba murgh, which was excellent. Also recommended are the onion & capsicum kulchas.
A bit of inside information: as part of the Spinningfields reshuffle, spaceman understands that Shimla Pinks will actually be moved to a new, two-floored site in a year or so's time.
But it never was...