| | | |
| --- | --- | --- |
| | CurryHouseReview | Home |
MelonFarmLinks: Socialising ♦ SlowPubCrawl ♦ RestaurantReviews ♦ PubGuide ♦ PubStagger
Indian Tiffin Room (town)
CHR ♦ Venues ♦ Reviewers ♦ TopCurryHouses ♦ RusholmeMap ♦ History ♦ Links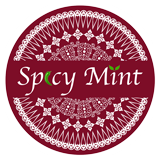 Address: 2 Isabella Banks Street, First Street, City Centre
Phone number: 0161 228 1000
Rating: 3.5/5
Visited by the Curry Night on: Wednesday 27th July 2016 (1)
Website: indiantiffinroom.com
General comments: On our first visit here, to the building complex on First Street, there has been a plethora of new venues opening in Manchester, and this was the latest. It carried on the burgeoning Manchester street food business, following hot on the heels of Mowgli in the Corn Exchange, and it certainly had echoes of that restaurant. It is something different and, whilst spaceman still prefers the traditional set up, it's always good to mix things up a bit (unless it's an international buffet).
Wednesday 27th July 2016
"Personally, I thought that "ITR" had the same pretentious nature of that place in the Triangle [that would be Mowgli] - i.e. rice crispie themed starters [clever avoidance of the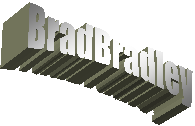 brand name Rice Krispie there - oops] and too little food. The place in Spinningfields [that would be Scene] leads the pack in my opinion... [and we're all entitled to one of those]"
Spaceman responds: "There is no wrong or right answer. Each view is equally valid (providing you sample the menu properly and don't just have, e.g. korma at every venue). Spaceman doesn't really have a favourite and partly that's because of struggling to differentiate between (and/or remember) them. At least Mowgli and ITR are distinctive enough because they did something different (although they both have the rice krispie and exploding shells things going on), albeit spaceman prefers the more traditional set-up by default. Spaceman does has a soft spot for Khan Ba Ba because it was always a good bounce-off for when Akbars was too busy (although it being much quieter than Akbar's is not a particularly good sign) and the menu is a little different, but it's not world class or anything. We probably will try Akbar's again soon actually - it's been a long time since we've been."
BradBradley responds: "Sounds good as I've never been and also prefer the more traditional set-up."
"No poppadums was a bit of a confusing one [and genuine, not imagined like at Khan Ba Ba], but I enjoyed the extensive starter buffet - despite our early protestations, the number of portions was about right. The pancake bread

things from the house speciality box were a nice treat, and the various veggy starters were all fun and different. The chicken lollypop was a bit nothingy - just an excuse to provide a small amount of chicken - I genuinely have no views on how they tasted, since I couldn't get critical mass in my mouth [err...].

My main was a Jumbo Prawn Masala. The prawns therein were excellent - shellfish from the top shellf. The sauce complemented them well, but the usual scarcity of prawns typical in prawn dishes (and non-prawn dishes, I suppose) meant there was a lot of sauce left over once the prawns were gawn, and without their talismanic leadership it wasn't that nice.

Nice atmosphere, interesting options at the bar, and service was pretty good. Friendly staff, which is always an underrated bonus. I had a nice time. I'd go for 3.5 parts of prawn out of 5 parts sauce."

"Delighted (as always) to be attending Curry Night, and a fan of this new Wednesday option, I arrived at the Britons in the first wave of people for the first time in the history of Curry Night (clearly Brexit has had an impact on my workload, or appetite for beer/curry). Good few beers in the Bulmers garden before the short walk to ITR. It was nicely decked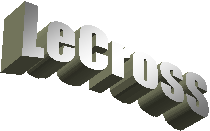 out, but once again we were directed to the bar (like the Scene Curry Night) without given an alternative option - which I am not a fan of.

The menu was really very interesting and there many things I was keen to try, the waiter recommended starters for the table, a modest 24 starters for 15 people! He explained these were "half portions" but they didn't seem to be half the price at £4 a go. That said, the selection was great and there were several things I wouldn't have ordered but was delighted to try. The main course was ITR chicken made with the "chef's selected herbs and spices" (what he had left in the cupboard) - it was excellent and, at £9 including rice, was an absolute bargain. I also had the fortune of sharing Paul's spicy chicken dish, which whilst tasty was actually less spicy than the ITR dish. A puzzler. [Perhaps a function of the chilli lottery? But it does sometimes happen.]

Overall excellent food, excellent company, and an excellent experience. Expensive starters are offset by very good value mains. Thanks again to [spaceman] for organising. [You're welcome.]"


"Being a relative newcomer to the city [welcome], I had never been to any of the venues before, but would probably go back to all of them. Starting at the Briton's Protection, where queues for drinks were fairly long for the time of evening, and a German/Spanish tourist asked for a wheat beer and was given a Carling. The outside area was ideal though, and a fairly good value pre-meal drinks venue. Moving onto the Indian Tiffin Room, I thought the vibe of the place was good, and certainly unique [ish] - sort of street food meets traditional Indian. The starters arrived in about six sections, which was positive in the sense that dishes were brought out hot, and it also allowed for discussion of each dish as we were all eating the same thing at once. For main course, I had the ITR chicken, which was enjoyable but maybe not quite as special as I had expected - more akin to a traditional Indian restaurant main. Presentation was eye-catching, with matching mirror like bowls/platters/cups. Finally, we went to the Knott Bar for a post-meal drink. They had a decent range of draught beers, and I thought it seemed quite a cosy venue."


"A great night out - definitely in the top two curries I have had this week [A ringing endorsement.]"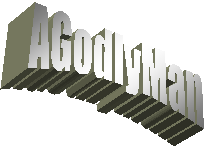 "I thought it was OK, but quite expensive for what we got. I did not appreciate the waiter leaving our table in the middle of taking our order to go to speak to a large group of prospective student diners! Not bad, but won't be going back any time soon... [Fair enough.]"

"Poppadums were nice. Strong yoghurt dip game [not a sentence heard often; in fact, probably technically not a sentence, but that's by the by]. No lime pickle, though, so not quite in the Poppadum Premier League. The starter (prawn tikka) was tasty but small, which at the time was a disappointment, but I did finish my main, which showed they knew what they were doing with portion control. However, it probably makes a starter a bad financial decision. Main - I can't check the name because [the firm's] firewall blocks it (too firey?) - was a coconutty little number; perhaps a little too sweet, but generally very nice. Combined well with the rice and naan - definitely above average for a Rusholme main.

Disappointed they've lost the rubber chicken gimmick [but it's not the same place?], but they did start a couple of giant fires on our table, which was pretty cool. Fewer runners and riders in the Rusholme field these days, with the epidemic of shisha bars taking over, but this feels like it's got to be one of the good ones - would happily go again to check out the range of chef's specials. Been a while since I did any reviews, so hard to calibrate a numerical rating. Is 3.5 rubber chickens out of 5 too harsh? [That rather depends on whether a rubber chicken is a good thing or a bad thing. Will assume good in this instance.]"

"Thought it was really good - the set menu worked given the variety of food even though I was sceptical about it. Good value too. The waiter was friendly but said some weird things like "its got all sorts of things in it" when asked what was in a dish. [Another favourite, when asked the difference between two of the lagers, was the helpful "it's the same but similar" which, whilst slightly contradictory perhaps sums up lagers for some - Ozzy later confirmed in chat with spaceman that he was half-Czech and half-Swedish]. Not that helpful if you are a veggie like Likesa. Contrary to spaceman's and SonofJacob's beliefs, creamy/milky lager does exist on draught (typically Becks and Stella are prone to it) and I'd be grateful if someone could explain why. [spaceman checked this with Eddie, featured on this website here, who confirmed that "lots of things can cause the issue however not very common with those big brands as they have systems in place to stop it"] Don't want to say more in case I'm accused of writing a "Tripadvisor" review! Thanks as ever for organising. [Always a pleasure.]"
"Mowgli had been recommended to me as something a little bit different to your normal Indian restaurant and so I was keen to try it (although admittedly something a little bit different has become more and more common, see also Scene, ZiyaÖ). Pleased to say it didnít disappoint. The restaurant itself has a really nice feel to it; its setting within the Triangle [Corn Exchange] itself I canít make up my mind if it has a bit of a Vegas casino holiday feel (having lots of restaurants inside) or a bit of a cold and artificial feel, though we were tucked away downstairs so this was only on my mind arriving and leaving (and also when going to the toilet, if you must know [must we? S'pose we must]).



I love the way the food was done, bringing out lots of little dishes over the evening; as well as this being quite nice and exciting to try lots of different things and spacing out eating, it also avoids the long waits sometimes seen at curry places with a big group. The first items were the Chat Bombs which I really enjoyed, nice and different and a great appetiser. Then the Bhel Puri, which I thought was a bit like hot Bombay mix (and after it was pointed out also a bit like a breakfast curry!) was also good. Then came along the Himalayan Cheese Toast and Fenugreek Kissed Fries, again very nice although a little less interesting than the first dishes. Finally ending with the tiffin boxes (little boxes of various curries, rice and bread shared amongst the table): after the initial disappointment of thinking that the only veggie ones were little potatoes and ĎIndian greensí, Spaceman sourced some more curry-like dishes. These were nice enough but I feel like they were my least favourite part of the meal, not particularly exciting and also not hot (temperature) enough.

Funny that my first ever non-drinking curry night seemed to be the first one where there wasnít a non-drinking discount, but I think this is fair punishment for driving in the first place [this was mainly because spaceman wasn't involved in the bill settling otherwise a two-tiered structure would have been used; also the tip might have been closer to 10% than the 5% rumoured to have been paid]. And a lesson learnt.. curry doesnít feel the same without beer [amen]. Although I think my abstinence helped with the otherwise inevitable disruption caused by the move to Wednesday (else today I would feel like itís Friday and be utterly disappointed when my mind cleared up later to reveal it isnít!). [A once reluctant reviewer is now the most dependable contributor.]"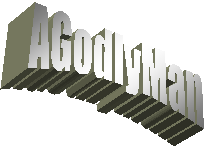 "Mowgli's "tapas" style curry was a nice change to the usual one curry and one rice per person. It offered good variety, although perhaps on reflection there wasn't an awful lot of food for the price, but then again it was still pretty reasonable. Overall, I'd definitely recommend it if you're looking for something different! Norwegian Blue [essentially our fourth choice post-meal drinking hole] ...it's certainly no Oast House or Alchemist is it? [It is not.]"