| | | |
| --- | --- | --- |
| | CurryHouseReview | Home |
MelonFarmLinks: Socialising ♦ SlowPubCrawl ♦ RestaurantReviews ♦ PubGuide ♦ PubStagger
Indian Tiffin Room (town)
CHR ♦ Venues ♦ Reviewers ♦ TopCurryHouses ♦ RusholmeMap ♦ History ♦ Links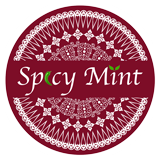 Address: 2 Isabella Banks Street, First Street, City Centre
Phone number: 0161 228 1000
Rating: 3.5/5
Visited by the Curry Night on: Thursday 5th March 2020 ♦ Wednesday 27th July 2016 (2)
Website: indiantiffinroom.com
General comments: On our first visit here, to the building complex on First Street, there has been a plethora of new venues opening in Manchester, and this was the latest. It carried on the burgeoning Manchester street food business, following hot on the heels of Mowgli in the Corn Exchange, and it certainly had echoes of that restaurant. It is something different and, whilst spaceman still prefers the "traditional set-up" (as BradBradley puts it), it's always good to mix things up a bit (unless it's an international buffet).
Thursday 5th March 2020

"An enjoyable Spring Curry Night began in Cask, a favourite of mine (and one of my locals to be fair [ah, used to be one of mine too]). Went for a nice pint of IPA at a not so nice price of £6.70! Ambled across to Indian Tiffin Room - a place of fond memories for me, as it was the location of my first Curry Night (which spaceman had organised back in the summer of 2016 when I was on my internship). We sat on the same table this time, hidden away at the back. Starters were shared and arrived in generous proportions [they just kept coming!]. For me, these were the highlight - loved the paneer, could easily have had the cauliflower wok fried dish as a main. Chicken lollipop and lamb kebab very solid. Pieces of fish absolutely superb. Respected the draught Kingfisher, a very worthy accompanying drink - personally prefer to the usual Cobra/Tiger. Main was Chicken Vishaka with rice and garlic naan. Perhaps not as stand out as the starters but in no way disagreeable. Generous servings again, recall feeling particularly full up afterwards. A select band of us then went to Gas Works for a drink. Atmosphere not quite as buzzing as when I've been previously, fairly quiet. Good to catch up with Chuck briefly at the end. As a coda to the evening, AdaMontonian and I walked home together and of course couldn't resist dropping into the Oxnoble for a final nightcap on the way back..."

"Cask – fond fighting memories.
Indian Tiffin Room – fine pani puri and excellent naan.
The Gas Works – miserable staff and a bit soulless pre-closing time [they would not let us play Shuffleboard despite there seemingly being time].
[Thank you for your "to the point" review.]
You're welcome. Brevity is nice from time to time."

After some confusion about having a set menu vs non-set menu, we promptly received a selection of starters. Although I did miss the usual poppadoms and dips, I was very impressed.- the Gobi Manchurian (fried cauliflower) was probably the best Indian starter I have EVER had (Curry Night or otherwise)! [High praise indeed.] I opted for the Jumbo Prawn Masala for my main course, which took a while to arrive, but was also pretty tasty (though could have benefited from a few extra prawns). Even the Chilean Merlot was a hit (I know, I'm one of those weird people that drinks wine with curry!). Gasworks is always a great bet for a good bar which isn't too busy. Despite a confused barman being almost unable to cope with the drinks order, the beer was good (as always), as was the company!
Wednesday 27th July 2016
"Personally, I thought that "ITR" had the same pretentious nature of that place in the Triangle [that would be Mowgli] - i.e. rice crispie themed starters [clever avoidance of the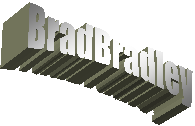 brand name Rice Krispie there - oops] and too little food. The place in Spinningfields [that would be Scene] leads the pack in my opinion... [and we're all entitled to one of those]"
Spaceman responds: "There is no wrong or right answer. Each view is equally valid (providing you sample the menu properly and don't just have, e.g. korma at every venue). Spaceman doesn't really have a favourite and partly that's because of struggling to differentiate between (and/or remember) them. At least Mowgli and ITR are distinctive enough because they did something different (although they both have the rice krispie and exploding shells things going on), albeit spaceman prefers the more traditional set-up by default. Spaceman does has a soft spot for Khan Ba Ba because it was always a good bounce-off for when Akbars was too busy (although it being much quieter than Akbar's is not a particularly good sign) and the menu is a little different, but it's not world class or anything. We probably will try Akbar's again soon actually - it's been a long time since we've been."
BradBradley responds: "Sounds good as I've never been and also prefer the more traditional set-up."
"No poppadums was a bit of a confusing one [and genuine, not imagined like at Khan Ba Ba], but I enjoyed the extensive starter buffet - despite our early protestations, the number of portions was about right. The pancake bread

things from the house speciality box were a nice treat, and the various veggy starters were all fun and different. The chicken lollypop was a bit nothingy - just an excuse to provide a small amount of chicken - I genuinely have no views on how they tasted, since I couldn't get critical mass in my mouth [err...].

My main was a Jumbo Prawn Masala. The prawns therein were excellent - shellfish from the top shellf. The sauce complemented them well, but the usual scarcity of prawns typical in prawn dishes (and non-prawn dishes, I suppose) meant there was a lot of sauce left over once the prawns were gawn, and without their talismanic leadership it wasn't that nice.

Nice atmosphere, interesting options at the bar, and service was pretty good. Friendly staff, which is always an underrated bonus. I had a nice time. I'd go for 3.5 parts of prawn out of 5 parts sauce."

"Delighted (as always) to be attending Curry Night, and a fan of this new Wednesday option, I arrived at the Britons in the first wave of people for the first time in the history of Curry Night (clearly Brexit has had an impact on my workload, or appetite for beer/curry). Good few beers in the Bulmers garden before the short walk to ITR. It was nicely decked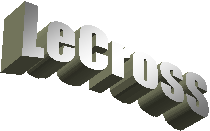 out, but once again we were directed to the bar (like the Scene Curry Night) without given an alternative option - which I am not a fan of.

The menu was really very interesting and there many things I was keen to try, the waiter recommended starters for the table, a modest 24 starters for 15 people! He explained these were "half portions" but they didn't seem to be half the price at £4 a go. That said, the selection was great and there were several things I wouldn't have ordered but was delighted to try. The main course was ITR chicken made with the "chef's selected herbs and spices" (what he had left in the cupboard) - it was excellent and, at £9 including rice, was an absolute bargain. I also had the fortune of sharing Paul's spicy chicken dish, which whilst tasty was actually less spicy than the ITR dish. A puzzler. [Perhaps a function of the chilli lottery? But it does sometimes happen.]

Overall excellent food, excellent company, and an excellent experience. Expensive starters are offset by very good value mains. Thanks again to [spaceman] for organising. [You're welcome.]"


"Being a relative newcomer to the city [welcome], I had never been to any of the venues before, but would probably go back to all of them. Starting at the Briton's Protection, where queues for drinks were fairly long for the time of evening, and a German/Spanish tourist asked for a wheat beer and was given a Carling. The outside area was ideal though, and a fairly good value pre-meal drinks venue. Moving onto the Indian Tiffin Room, I thought the vibe of the place was good, and certainly unique [ish] - sort of street food meets traditional Indian. The starters arrived in about six sections, which was positive in the sense that dishes were brought out hot, and it also allowed for discussion of each dish as we were all eating the same thing at once. For main course, I had the ITR chicken, which was enjoyable but maybe not quite as special as I had expected - more akin to a traditional Indian restaurant main. Presentation was eye-catching, with matching mirror like bowls/platters/cups. Finally, we went to the Knott Bar for a post-meal drink. They had a decent range of draught beers, and I thought it seemed quite a cosy venue."