| | | |
| --- | --- | --- |
| | CurryHouseReview | Home |
MelonFarmLinks: Socialising ♦ SlowPubCrawl ♦ RestaurantReviews ♦ PubGuide ♦ PubStagger
Imli by Lal Qila (Manchester)
CHR ♦ Venues ♦ Reviewers ♦ TopCurryHouses ♦ RusholmeMap ♦ History ♦ Links

Address: 310 Deansgate, City Centre
Phone number: 839 6730
Rating: 3.5/5
Visited by the Curry Night on: Thursday 24th July 2014 ♦ Thursday 2nd September 2010 (1)
Website: None
General comments: Replacing Negrescu, a fairly short-lived Italian on Deansgate (which used to be the downbeat pub the Pig & Porcupine), Lal Qila matches its Rusholme venue with one in the centre of Manchester, forming part of what is becoming a mini curry quarter. At some point in its existence, it changed from simply Lal Qila to being called Imli by Lal Qila (or perhaps 'twas ever thus).
Thursday 24th July 2014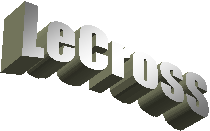 "I started the evening confused as I thought Imli was a different place to Lal Qila, but it turns out it isn't! They need to make their mind up about what it's called. [Yes, the rotters.] Starter (Chicken Puri) was interesting, although a little sweet for my taste. The main (Mixed Grill) was exceptionally big, and I'm disappointed to admit I didn't finish it. What I did eat was very nicely prepared and I'd order it again (I just wouldn't order poppadoms and a starter beforehand). Service was neither good nor bad, but a little slow. Enjoyable evening!"

Thursday 2nd September 2010

"Ok - I had Chicken Chat Puri which although was good was not the best I've had - I thought the sauce was a bit jammy (too sweet). However, the Lamb Nihari made up for it. It was excellent, the meat was very tender indeed and the sauce very flavoursome with just enough heat to give you a tingle! Recently had the same at Khan Ba Ba but Lal Qila was better."
"Lal Qila on Deansgate is conveniently situated just 5 minutes from my front door (although it is only the 3rd closest curry house after the recent boom in the curry market – particularly on Liverpool Road). A nicely decorated restaurant, if not a little cramped (having to walk around other tables to get to the far end of the table was evidence of this). Strange flashing lights in the windows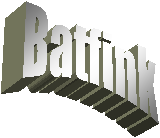 added to the atmosphere of feeling like you're on the ol' Curry Mile for a post match curry back in the days of Maine Road with police and ambulances lighting up 'The Mile'.

Starter was a delightful dish – gosht puri (or something like that). Tender lamb – exactly as described on the menu. Mains was an experiment, not usually a fan of the mixed meat dish (this particular one combining the delights of chicken and lamb mince), although it was a pleasant surprise. More than edible would be my assessment [what else would you want to do with it?], although not to be had again. One meat is certainly the way forward. [Spaceman], who ordered the same dish, complained of a lack of heat, and he wasn't far off the mark [no sir, despite us asking for a bit of extra heat]. [Chapatis] (that is certainly spelt incorrectly!) are a hard thing to get wrong, and they didn't. Full marks on that front [easy full marks then!]. One slight disappointment was the lack of beer on tap, bottles just aren't the same! Highlight: that embarrassed girl having the whole restaurant applaud her birthday (who applauds a birthday? I joined in anyway, it was the thing to do! [So you do.])."




"Decor - good. Toilets also decent (although I'm sure Mrs Henshaw's review will cover this [were spaceman to receive one]). Starter (chicken pakora) - nice and tender on the inside and crispy on the outside - very good and cheap too for the generous portion size. Main (mixed seafood sizzler) - expensive but enough to feed two and came with own special rice and choice of sauce. Huge chunks of white fish, king prawns and crab ball things. The fish was great but I wasn't crazy about the "ready made in a jar" taste of the massala sauce. Drinks - did not try the beer, but the house red wine was fine. Service - decent, especially from the waiter who, given the permanent smile on his face, looked like he was having the time of his life serving up the curries. I wish I looked that happy at work... Price - not unreasonable (am I allowed to say that? [um, too late]) given city centre. Nice touch with the magic expanding towels and fruity mentos too!! Overall 4 out of 5!"
"We went to Bar 38 beforehand, which is ok and does draught Peroni, but which isn't as good as Cask [natch]. Also, I got there at gone 6 and everyone else was still at work - pull your fingers out! Lal Qila has the makings of a decent regular venue, with reasonably upmarket décor, a strong variety of starters and mains, and an unsurpassed proximity to my train station (although we

may have gone for a beer somewhere further away afterwards mitigating that bit - spaceman would have to confirm [in fact, spaceman went home straight after - bit of a cold and an offer of a shared taxi]). Starter was a seafood mix, which appeared to have some sort of fish tikka, a crab croquette and some chicken (not seafood, but will let that pass [hmmm, contrast with Ozzy's review]), and was thoroughly enjoyable.

Main course was a chicken tikka dhansak, which was pretty tasty but maybe overdid the pineapple and so was bordering on sweet rather than the intended slightly sour flavour. Naan bread was good, and the poppadums came with a decent selection of dips. Beer was draught Cobra which is always appreciated, although as someone noted, Kingfisher is the king of beers to have with curry (not that I'm aware of any Manchester curry houses that do it [Cobra seems to be the default]). All in all, a venue rapidly becoming one of my favourites."