| | | |
| --- | --- | --- |
| | CurryHouseReview | Home |
MelonFarmLinks: Socialising ♦ SlowPubCrawl ♦ RestaurantReviews ♦ PubGuide ♦ PubStagger
Shahi Masala [closed]
CHR ♦ Venues ♦ Reviewers ♦ TopCurryHouses ♦ RusholmeMap ♦ History ♦ Links
Address: 14-18 Wilmslow Road, Manchester

Phone number: 0161 248 8344
Rating: 1.5/5
Visited by the Curry Night on: Thursday 7th October 2010 (1)
Website: www.shahi-masala.com
General comments: Brungerio's research directed us to this new Rusholme venue, built in the ashes of Royal Naz (metaphorically not literally). Our first visit was a patchy affair, characterised by some atrocious service (more of which below) which has dragged the mark down. A shame because, in some cases, the food wasn't half bad. Unfortunately (well, thankfully really), that isn't good enough.
Thursday 7th October 2010
"You can tell a lot about a curry house by the quality of the garnish that comes with the starter. If you get the shredded iceberg lettuce with a slice of cucumber and wedge of tomato you know that you are not going to be in for an evening of culinary delight. This was certainly the case at Shahi Masala last night. Things did not bode well when two of my neighbouring diners complained of having a spring in their backsides (I assume they were talking about the comfortableness of the chairs [yeah some were decidedly lumpy - spaceman swapped his]). When my starter arrived (Mushroom Pakora) I was underwhelmed by the garnish (see above) and the 5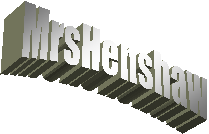 shrivelled up mushrooms that were on my plate. However at least they got my order right, which is more than could be said of my main course. The waiter first tried to convince me that the mushroom and cheese dished he served me with was indeed the Chicken Shaslik Sizzler that I had ordered. When I complained, he brought me some chicken pieces in a non-descript sauce. Not a Sizzler or Shaslik in sight. After pointing out to the waiter that a Sizzler normally comes on a hot plate, sizzling (the clue is in the name), the waiter told me that on "busy" nights (did not look that busy to me) they put the chicken straight in the sauce. Hmmm. To add insult to injury, they then produced a Sizzler for a fellow diner further down the table.
By this stage, I had resigned myself to my curry fate [my kind of fate] and got stuck into the naans which had clearly not been made on the premises and looked like they had just bought them in a packet from Asda and warmed them up in a microwave. To be honest, I could have made a better meal myself using a jar of curry sauce [and, um, dough ingredients]. A straw poll of my immediate neighbours produced comments such as "it's OK/alright/not great". Even good décor, clean loos, and an inexplicably reasonable bill (£15 a head for non-drinkers – must have offered a discount as was around £10 for a main dish) could not detract from the poor service and low quality food. Rusholme needs to get its act together. 1.5 out of 5."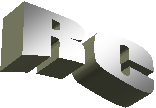 "Poor service apart from one waitress who managed to deliver the final dish about 20 minutes after the first dish was 'put' on the table [does that mean it was done aggressively?]. Food was 'ok' at best, I was disappointed not to have any vegetables in my curry and the naan bread was too doughy! Won't be visiting again ... 3/10"



"Finito, kaput, all over, I retire from curry nights. This isn't fair on anyone I work with, live with or stand near on the train. [Will this really be it?]"
"I 'recommended' this place as it was brightly lit and therefore noticeable, and I was keen to bring Curry Night out of the town centre again for a nice change [umm, we were in Rusholme the time before last]. The service was immediately in the 'not great' bracket as they brought out dips, then gave our poppadums to the Bloody Students opposite. This was a double whammy, as the poppadums we finally received had a dead fly on, and something that looked like soil [not justifying it in anyway, but this was the very last lot - the soiled poppadoms were in the minority]. Lots of dithering over the delivery of dishes, as they seemed unable to differentiate between them.

The standards of calculus in curry house staff is truly atrocious these days [yes, very good - took me a while - you'll never fully integrate into society with maths jokes like that]. I found this very upsetting. My starter was lovely, however. Not a lot of meat on the chops, but everything was good meat, and nicely flavoured. Very fresh vegetables. I was pretty pleased with this.
Mains, again a lack of coordination on the naan front. Everything was claimed to be a garlic naan, whereas most clearly weren't. It's their job to know what the stuff is so I can do my job of eating it. Normally, this would be ok, but in the context of pretty ropey service all round I think it was a bad move. My main itself, the Nehari, was nicely done. I really enjoyed it, but struggled to kill it off after my Special Mixed Grill starter [and soiled poppadoms]. I'd happily eat their food again, if they sorted out their sundries and service, but it was a downward spiral in customer service that began when I was driven to plate-chewing levels of hunger [well, you certainly consumed some of the dips on their own before the poppadoms arrived] early on by the farcical "Here, look at these dips. For the next 45 minutes." scenario [it took, in the end, a third or so request whilst ordering our starters and mains]. Maybe I'd use them for take away, but I don't think I'd go back again for a sit-down meal (surely the real goal in any dining experience). The food would get 3.5-4 out of 5, but the experience as a whole gets 1.5 dead insects on a sundry out of 5."
"My immediate impression of the curry house was that it was quite spacious, clean and modern-looking. The staff seemed friendly enough, especially the woman who worked there (the owner?) who was very nice, although the service was not great (e.g. some drinks either took a very long time to arrive or seemed to get forgotten about all together). The poppadoms were a bit thin on the

ground (only 1 each I think), which was disappointing given my hunger level at gone 8pm (spaceman - please delete this sentence if only 1 each was ordered [absolutely no idea - but you arrived late and so you weren't strategically well placed, and the poppadoms arrived (much) later]). My starter was lamb tikka, which was OK, but it was not as tender or as tasty as I would have liked. My main dish was a chicken samber (a "hot & sweet" dish) - again, this was OK, and it was hot and sweet ("tick"), but was not very tasty (for those who saw me polish it off in quick fashion - which was commented upon a couple of times on the night - this was due to me being extremely hungry (not helped by the poppadom situation, mentioned above) rather than the dish being really nice). Complimentary tea and coffee (and mints) were available after the meal, which I thought was a nice touch. I had a coffee, which was really nice, was quite large and served with a biscuit too! [Ok, ok, it's not Coffee Night.] The overall price seemed quite reasonable and (as a non-drinker) I liked the "dual price" bill-splitting mechanism adopted on the night, where drinkers paid £20 and non-drinkers paid £15 - very fair I think! [This has been employed for some time now.] Overall rating: 3/5."
"Service - v slow to start with (tip - get the poppadoms out very soon after arriving, don't give priority to groups of school children [er, students]) but improved as the night went on. However see Drinks section. Drinks - the strategy was to forget any bits of the drinks order which weren't in stock and then pretend you hadn't asked for it five minutes later. No Pedigree [Chum] for me and no non-alcoholic beer for the pregnant Schoey. Draft Cobra was fine though [but of course]. Food - I shared a Chicken Pakora and a King Prawn Tikka with Schoey. The Chicken Pakora was the worst I've ever had - small strips of tough chicken with some attempt at a batter round the edges. The four large King Prawns were better, but not as juicy and fresh as they should have been. Mains were

Fish Massala and Butter Chicken - the Fish Massala (£10) was a thick green sauce (have you ever seen a massala which is green?) with tough lumps of cod but the Butter Chicken (c £8) was half decent with a creamy, nutty sauce. The nan bread was also the worst I've ever had - it was hard and tasted like it had been sat in the kitchen for a week or two before being served. The rice was standard curry house rice [so not bad then].

Perhaps the most disappointing bit of the visit was the dead fly in Brungerio's poppadom and the other bits of black stuff in the poppadoms [soil is the current thinking]. Not sure what this was or whether it was something that the fly had left on them. Prices - very reasonable at £20 per head including tip. To be honest, I think there may have been a mistake in adding up the bill as the prices on the menu seemed more than this but not unreasonable. Décor - the place is quite modern and more stylish than your average Rusholme joint. Toilets were fine. Overall, another disappointing visit to Rusholme which has confirmed, at least for my tastes, that the city centre's indian restaurants are superior to their Rusholme counterparts. Despite the problems, it was still a great evening because all my favourite colleagues were there ;-) [er, no smiley faces, please]. Overall score = 1.5/5 due to poor food, a dead fly and the presents that the fly may or may not have left. Thanks for organising - when is the next one?! [The guy likes his curry, huh.]"