| | | |
| --- | --- | --- |
| | CurryHouseReview | Home |
MelonFarmLinks: Socialising ♦ SlowPubCrawl ♦ RestaurantReviews ♦ PubGuide ♦ PubStagger
Bollywood Masala [closed]
CHR ♦ Venues ♦ Reviewers ♦ TopCurryHouses ♦ RusholmeMap ♦ History ♦ Links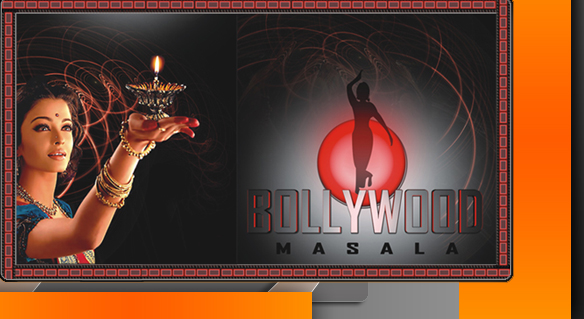 Address: Liverpool Road, City Centre
Phone number: 0161 832 1290
Rating: 2.5/5
Visited by the Curry Night on: Thursday 6th September 2012 (1)
Website: www.bollywoodmasalauk.com
General comments: A new curry house appeared on Liverpool Road, possibly in early 2012, and when news got round to spaceman we headed there to try it out. There is quite a collection now in that area such that it may well be coming the new Curry Mile, albeit over a shorter distance - the Curry Furlong perhaps. Our visit in September 2012 was plagued by reports of poor service. Whether this had anything to do with being closed the day before for gas problems, it's hard to say. It was touch and go on the night as spaceman waiting for a call confirming that they would in fact open for the booking. Spaceman did not have any particular problems with service, and the food was good, but they were slow generally in moving through the courses and delivering the bill. When you book a restaurant for 7.30pm and you end up going for the last train you know you've been there for a while. It's not like we ordered dessert.
Thursday 6th September 2012

"It was ok definitely wouldn't rush back though. Had the Lamb Momo dumplings which were disappointing and didn't live up to a previous experience. My main was a Nepalese Veeru which was spicy and sweet. Lamb was very tender though. Thought the service could've been better too [not sure whether you enjoyed the main or not]."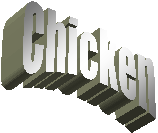 "My previous experience of Bollywood is restricted to being accosted in the street, whilst on my way to Akbar's, with promises that they could do anything I wanted to eat....! Always a slight worry....what for example would they do if I asked for steak and chips? However, in spite of this previous experience, I was very happy with the standard of the food, my seekh kebab was standard, but the chicken karahi main had just enough heat and spice. I refrained from choosing the steak and chips, which I did find lingering in the back pages of the menu, along with such other Indian classics as fish fingers and burgers. All in all a thoroughly entertaining evening, although the service was a little on the slow side given it wasn't all that full!"
"Thoughts... well... Suffice to say I won't be heading back in a hurry. On arrival we were ushered to a long table under what was accurately described by someone as "very CSI lighting". Half of the group were sat on a bench that looked like it was straight out of the Jordan & Peter Andre book of home design and the rest of us were sat on chairs that deflated so much on contact with with the human form it felt like we were being interviewed by giants. We were quickly - and encouragingly - provided with poppadoms and various accompaniments. The poppadoms were fine, no complaints there. But the chutneys were chilled, which was certainly worthy of comment and seemed a little odd. And there was no lime pickle which caused great consternation down our end of the table. Having polished off all of the crispy snacks and arctic dips, we then waited what seemed like forever to be able to order food. By the time the waiter came to take our order I was beyond the point of caring about what I was going to have to eat, so long as I got something.

Another long wait followed. By this time I was pretty sure I could have walked to Akbar's down the road, order what I wanted there, eat it, and then return to my seat before any more food had been put down on our table. My onion bhajis were, again, fine. Nothing to write home about really. If pushed I would say that they were a little on the dry side. At this point the service was really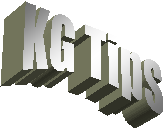 beginning to grate. V-Ro's starter didn't arrive. I'm not even sure they knew that she had ordered one given they asked if she wanted a plate to share my bhajis. Dear me - they really should know that MrsGiles doesn't share food. In the long wait that followed after the starters we could at least entertain ourselves by watching Vicky eat her chicken puri out of sequence with everyone else. It looked quite nice but will have to defer to her for a proper review.

The arrival of the mains was farcical. It had been so long since we had ordered, no one could remember what they were having. And to be fair to my fellow attendees, wars have been won and lost in less time than it took Bollywood to whip up some curry. I can't even remember now what it was that I had, all I can recall is that I was enticed by the 'Bollywood Masala' sauce. I wish that I knew what I know now, when I was younger [amen to that]. The chicken was bland, as was the sauce. I ate it because I was hungry and not because it was tasty. The ubiquitous naan trees were as ridiculous as always, but actually the naan itself was pretty tasty (which was lucky for Vicky, because yet again her food didn't turn up).

But would I go back there on the strength of a tasty naan alone? No I wouldn't. The service was poor to terrible, and the food was at best average. When you have Akbar's just a few doors down the road you really need to compete [and Khan Ba Ba, and Lal Qila or whatever it's called now just up the road, and Zaika a bit further up]. This was less of a Andy Murray v Novak Djokovic five set, five hour thriller of a contest, and more of a Moldova 0 - 5 England. And yes, you guessed it, Bollywood is Moldova. [Epic review, full of thrilling vitriol, although you betray a knowledge of Brunginho in your sport analogy finalé - that's his M.O.]"
"I was unsure what to expect of Bollywood before the visits, as the reviews on t'interweb were "mixed". Some people raved about it, others were a bit scathing. I decided to give them the benefit of the doubt, and make up my own mind. Following the visit, I'm definitely in the scathing group. I think I was a little bit unlucky really, but there were still a couple of things that really annoyed me about the visit. Briefly (sort of) summarised, these were:

a) The service. Pretty atrocious really. We were sitting there for a long time before even ordering drinks. Poppadoms arrived fairly quickly [a false dawn?], but then there was a long wait to even order the food, followed by a longer wait for the starters and a ridiculously long wait for the mains.



b) The customer service [er, how is this different to "service" above? Are we talking about the complaints department now?]. As alluded to above, I was a bit unlucky. I was the only person without a starter who had ordered one. Turned out they'd forgotten to make it. No real apologies from the man who was checking, just an assumption I hadn't ordered anything. The waiter who finally brought it over (when everyone else had finished 20 minutes later) was slightly apologetic but he was the only one. Then I was also the only person without a main. I'm in no doubt that this was due to the fact they kept bringing dishes out, shouting out a name that no-one reacted to, turning round and spooning through it, and then turning back round and shouting out another name. At least two dishes went back to the kitchen unclaimed. Because of this, I'm pretty certain someone else got mine, as I had made a pretty unoriginal choice that at least 3 other people had. A little preparation as to what they were bringing out would have meant that I'd have ended up with my main at the same time as everyone else. As it was, I had to wait at least 10 minutes for mine.

Shout out to KAK at this point who did offer me half of hers. I refused as I'd have felt absolutely terrible taking some of someone else's meal but the offer was lovely! I was a bit annoyed at this point, and probably wasn't at my politest, but there was no apology from the staff (again) when the main finally arrived. In general, most of the waiters were quite unhelpful. The only interaction we had was them walking down the table shouting out "DRINKS?" over everyone. As soon as you had a different request - 'can we order / where's my food / can we have the bill please and get the hell out of here?' - they disappeared. The combined effort of terrible service and bad luck / incompetence by the staff meant I can't really remember the meal. It wasn't that great, but nothing tastes great when you're really mad. At the end of the visit, I was left with a lack of curry cheer, and a firm resolve to never visit again. And breathe. [Crikey, another epic. There's a lot to be said for the lesser curry houses; they sure get the people stirred up to write some cracking reviews.]"