| | | |
| --- | --- | --- |
| | CurryHouseReview | Home |
MelonFarmLinks: Socialising ♦ SlowPubCrawl ♦ RestaurantReviews ♦ PubGuide ♦ PubStagger
EastzEast (Blackfriars)
CHR ♦ Venues ♦ Reviewers ♦ TopCurryHouses ♦ RusholmeMap ♦ History ♦ Links
Address: Blackfriars Street, off Deansgate, City Centre
Phone number: 0161 834 3500
Rating: 4/5
Visited by the Curry Night on: Thursday 14th October 2021 ♦ Thursday 2nd November 2017 ♦ Wednesday 26th October 2016 ♦ Wednesday 2nd May 2012 ♦ Thursday 24th April 2008 (4)
Website: www.eastzeast.com
General comments: New (in 2008 or so, anyway), bigger addition to the EastzEast family, adding to their Princess Street restaurant. Situated by the River Irwell on the Salford side, EastzEast's 250-seater is grand and necessarily spacious, but perhaps not hitting the heights of its city centre counterparts (need their names be mentioned?). Not convinced about the policy of asking how hot you want each curry on the first visit, but that's just personal taste (a mild balti chilli chicken?). There were a lot of people willing to review this place for the original visit.
We got an impressive 22 people to the second visit and anecdotally everyone I spoke to rated it. Spaceman went for one of the few 'three chilli' options (most are two), the garlic chilli chicken balti, which was both very garlicky and very spicy. Most enjoyable. Might be worth considering an upgrade to 4/5. Anyone agree with that? (This is, it seems, a rhetorical question.)
More recently, in 2017, this restaurant was the place where the all-time Curry Night attendance record was smashed, as 34 people gathered for a 20-year anniversary special, compared to the previous record of 25 people. We were split across four almost generational tables, commandeering one corner of the restaurant.
And more recently than that, October 2021 saw the long-awaited 100th Curry Night, featuring an attendance of 26 and spaceman running around the restaurant with a sparkler in each hand to the tune of Eye Of The Tiger (you had to be there). The quality was high and so the rating has been upgraded.
Thursday 14th October 2021

"Ali G is back in da post-lockdown curry house [like it] and it's good to be back, especially for this momentous occasion! EastZEast did a great job at feeding 26 very hungry mouths, starting off with classic poppadoms and an excellent selection of dips (not just your usual mango chutney and that weird lime pickle that I refuse to believe anybody actually likes). I had the Chicken Malai Tikka to start - just the right level of spice and an adequate size for a starter. I had the Seafood Balti for main (with the obligatory pilau rice and garlic naan) - although it goes against my general principle of not eating things with vague descriptions ("prawns, tiger king prawns and fish" - what fish...?), I decided that you only live once. It was a pretty good main course - not the best I have had, but not the worst. That said, no curry could ever have topped the highlight of the night which was Spaceman's restaurant lap of honour (twice) complete with firework-like candles. A 100th curry night to remember.

"Pre-curry venue: the warm, welcoming bosom of the familiar – pleasant surroundings and a reasonable beer selection.
Curry venue: the friendliest front of (curry) house representative I've ever encountered, decent starters and high quality mutter paneer, just let down by the lack of their formerly curtain-sized naan breads.
Post-curry venue: home to some of the drunkest people I've seen in two years (not us) but a decent little bar nonetheless."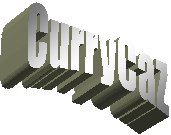 "What a great night - but 4am? I can't even imagine that. [Nor can spaceman really remember it.] I've got a good video but need to find a way to send it without offending Google's max file size. Will try WhatsApp. [The video is great.]"

"Sounds like a messy long night well after I left... [true dat]. Feel like I ought to say a few words (in a good way rather than in a funeral/person leaving way) given it was the 100th, despite my usual reticence after my reviews being likened to Trip Advisor reviews - must just be my natural style! Overall, it was probably the best Curry Night we've had/can remember for a long time, both in terms of company and food [wow, praise indeed]. Excellent to catch up with some of the golden oldies (you know who you are... I was telling Sarge that I called some of the more "mature" members of the team "golden oldies" on my first day at The Firm back in 2005!) and the whole performance with the gifts, balloons, flares and random music made it a night to remember. Had the fish pakora and lamb shank nihari - "bones with sauce" as you called it on the last curry night - both were SO SO good. Restaurant did an excellent job of getting so many meals out in a relatively short space of time. It was so good I'm thinking I might go back this weekend. Thanks for organising again and long may Curry Night continue. [Wow, what a review, and nothing like something you find on Trip Advisor.]"
Thursday 2nd November 2017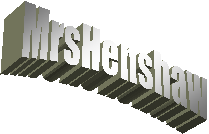 "I thoroughly enjoyed myself at the Curry Night "reunion" last night, reminiscing about old times and former colleagues who we had completely forgotten about. I couldn't believe that there had been so little ageing – I am sure Schoey is getting younger! [It defies science, huh.] The smaller tables to cater for such a large groups worked well, although we all panicked when it came to the naan/rice ordering as spaceman normally does this, and we ended up seriously over-ordering (rookies' error to listen to the waiter's recommendation). [Well, if it's any consoliation, spaceman often gets this wrong as the sizes can vary significantly between restaurants.] I managed to remember my "usual" order from six years ago (the last time I attended a Curry Night I think). The food was great, although I was amazed to see the cucumber/slice of tomato accompaniment (to my Mushroom Pakora) is still being employed in the 2010s. The biggest innovation was the inclusion of new potatoes as part of a Chicken Shashlik Sizzler – not sure this added anything (apart from confusion [the potatoes caused confusion?]). Hope to make it again before another six years are up. [Amen to that. Coincidentally, EastzEast was your last review and you've reviewed it three times in all.] P.S. the toilets were spotless! [Good to know!]"

"Thanks very much for organising, it was ace! X [No worries! Is this really your first review ever after all these years? (OK, so it wasn't really a review, just a one-line thank you, but they all count.)]"
"Second review in! [Well, the third received, but certainly your second submitted.] Curry Night started for me at home with a pretty pissed off other half saying, "why are you driving all the way there when you've been working from home today?". For those interested (probably not many) the reasons being errrrrrrr it's curry and a man's (can I say man or should I say person? [think you're ok with man here]) word should be honoured. Nothing to do with a crying 3 week old and a hyper 2 1/2 year old to escape from of course [no sir!]. Off I went then with a parting shot in my ears of, "I hope the food is crap" (she's psychic that girl (person) [again, pretty sure girl is fine here too]). Having arrived before the

rest of the troop I went the bar and ordered a cobra. Not thinking to put it on the tab I paid cash and got £1.50 change from a tenner. It wasn't even the big bottle of Cobra. Having pointed out I gave a tenner not a fiver I got the rest of my change from my would be thief (who got a bit of tongue lashing for his attempted ripping off of the clientele). [So, all in all, the evening started well.]
Food was disappointing. I couldn't tell you what the mixed starter was because it didn't taste like anything described on the menu (the menu is far too big btw - have they never watched Gordon's Kitchen Nightmares?). I plumped for the butter chicken for my main. Admittedly not an adventurous choice but I was still surprised by how bland it was. The menu said light spices which really should have read "no spices". Theresa May has more ooomph than my curry did [that must have been one bland and non-committal curry]. I also for the life of me can't work out why they chose to cook and serve up one of those comedy rubber chickens instead of an actual real one. Poppadom and dip selection and naan breads were nice though (something had to be). Heading home the 62 was closed between J9 and 10 which was just what I needed! However, the saving grace of course was the company which makes up for the poor food and thievery antics of the restaurant bar manager. Also being introduced to a side of spinach during a curry was an unexpected bonus. Anyway, despite the moaning still an enjoyable night although I won't be heading back to EZE anytime soon (ever). [An amusing tale, thank you. Spaceman appreciates your honourable keeping of your word, but it's a shame that your food wasn't very good.]"

"Thankfully, my second Curry Night visit to EastZEast did not start as the first did (by the group being ordered to sit down on the sofas whilst we wait for our table). And whilst it's a shame we were split across 4 tables, I guess it was always going to be impossible to talk to everyone on one big table anyway! [Plus they probably don't have any 34-seater tables.] Despite relatively slow service (which I can forgive given the number of us - I'm a tough critic, but I'm not totally unreasonable!), the food was pretty good! The only down side is that I can still taste the onion in my mouth today (after several brushes of my teeth, mouthwash and chewing gum...). But alas, overall, a jolly good Curry Night. Here's to the next big reunion! [LouCatter has suggested one in 10 years' time. Get it in your diary!]"
"Good to see EastZEast's unparalleled dip range is still there - a real smorgasbord of pickles and chutneys and red stuff. Poppadums a bit thinner than ideal, but lots of interesting

stuff to load onto them. Starter was a meal-sized portion of Chicken Liver Tikka - tasty, but a LOT of it, served only with some onion, so a bit of a slog by the end. If only I had thought earlier to use the remaining dips on that too (full credit to the staff for leaving them with us!). Tasted very good - I just ploughed through too much of it to hobble my efforts with the main. [It sounds like some sort of revolting food challenge.]
Main was a Murgh Tikka Jalfrezi, which had bits of scrambled egg in it. Interesting, and tasty, but all that liver had made me too lily-livered to fight through to the bitter end (with the grim spectre of a 6am train hovering over me like the ghost of Curry Yet To Come). We had a pure 'old school' table (with the young 'uns on a wedding style kids table, left to snapchat / periscope / Harlem Shake to their heart's delight), so the night was jam-packed with lots of conversational flashbacks to PwCers past, back in the 'good old days', when exams were hard and results days were in the pub [ah, spaceman remembers them well... sort of]. My only regret is we may never know if Modders made good on his intention of asking PezzaMcDozza for £200 to fund his qualification drinks..."
Wednesday 26th October 2016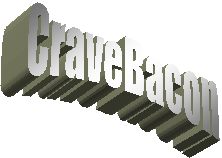 "Really enjoyed the food last night and the selection of dips! Just disliked the welcome on our arrival and being told we must sit! But I'd definitely go again. Thanks for organising."

"A good evening last night - very well organised, of course. Just a slight disappointment at the lack of hanging naans... [Yes, they seem to have ditched those, for whatever reason.] Trying to squeeze 12 people on to a table of 10 was an amusing way to start the evening [of dining - we'd already been out drinking for a while]."
Wednesday 2nd May 2012
"The last time I had been to EastzEast was on 24 April 2008 (according to spaceman's Curry House Review web page [this one!]). My review this time is fairly similar to last time's [see a bit further below]. We were greeted and welcomed inside by a nice man in

very colourful clothes. Inside the entrance is a stylish bar which served all sorts of drinks, including "mocktails". We were then led downstairs to our table and promptly served with drinks and poppadoms. Once again, there was a wide range of tasty dips - I think I counted eight in total - some of which you do not see in other curry houses.
The starters took a short while to come, but arrived together which is good. Mine was the Lamb Boti which was very nice (I had the Chicken Boti last time, so kind of knew what to expect). For my main (which again took a little time in coming, but all mains arrived together), I had the Chicken Dopiaza which was tasty and wasn't too spicy. Rice and naans (naans were presented on hangers) were ordered for the table. Throughout, drinks were easily ordered via the waiters. To finish, we were given (very) hot towels [they cool (very) quickly, though] and a small [mint] chocolate. All in all, it was a great place with friendly people and tasty food. An enjoyable night was had by all. Not the cheapest place, so my overall rating is 4 out of 5."
"I had a look at my last review for East z East and I seemed to be saying that it was all style over substance. I am happy to report that the quality of the food was much better on our return visit - even the salad with the starter was "posher" than the usual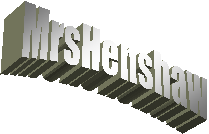 iceburg/soggy cucumber effort. I had Chicken Pakora for starters. This had a nice zing to it – a lot spicier than you usually get. I was very happy with it and definitely made the right choice – even if it did look like a glorified chicken nugget.
I was slightly disappointed with the Tandoori Mixed Grill Sizzler I had for mains. Although there was a lot of meat I thought that it was not "tandoori" enough (not much sign of a yoghurt coating). The naan and rice was delicious though. I checked out the loos to see if they lived up to the standards of my earlier visit. Although they did have the benefits of piped music (is surround sound in a toilet a good thing?!) the toilet roll holder was really weird – looked like a wooden kitchen roll holder and it was balanced on top of the sanitary bin (not sure about the hygiene implications of this!). I think service was excellent – didn't really notice the waiters which is always a good sign! Overall a good 3.5 out of 5."

"I am awful at writing reviews but since you complained you didn't get much from the last curry night I thought I would send some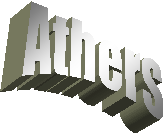 bullet points. Better than nothing! [Indeed - every contribution is appreciated.]

- We had a long wait for a table - it's never a good idea to keep hungry people waiting! [It wasn't that long but a bit poor for a pre-booking]
- There was a good selection of dips with the poppadoms [the leader of the pack in this field].
- The chicken in my curry came in very small chunks - I was a little bit suspicious it could have come from another animal like a pigeon or a mouse something - but tasted great so must of been fine!
- My korma was delicious and not spicy in the slightest! [Boo!]
- Naans on trees is an excellent idea and introduces an element of jenga to the evening."
"I do enjoy a trip to EastzEast, although it did seem to be much more expensive than in previous visits. Maybe someone down the other end of the long, long, table had the lobster biryani with a diamond naan, but the big numbers on the menu hurt my head. Maybe I'm too much of a Rush-homey [very good]. As always, the wide range of poppadom dips was a treat, although there was a

new one, which I tried first in my excitement, and it was hotter than I had guessed. Still nice, though [yeah it was the yellow one and was good]. Lime pickle is always a pleasure and the wee garlic number was up my street too.

Starter was a Chicken Liver Tikka - I fancied a change, and so went for offal. A bit out of character, but I really did enjoy it - worked well with the sauce. Hardly a downside, but it was enormous, and I wouldn't have enjoyed it as much without the left-over dips being on hand to provide variety and coolant. The main was a Tandoori mixed grill - some nice kebabs, some decent chops - nice meat, but not much too them - and some other bits and bobs. I don't really feel I can give a full opinion on this, since I was so full of offal (which made me feel offal, ah ha ha...). They don't do that pudding where a git gets you with beer any more [mwahahaha]. For the best. Overall, I think it's a consistently good curry at EastzEast, but expensive to get in and it's really, really big. The Manchester Hilton of Mancester curry houses."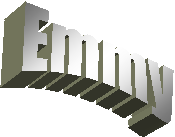 "The multitude of stuff to go with poppadoms was awesome. Naan trees also. [Er, thanks.]"
Thursday 24th April 2008
"Service was pretty slow. Took ages for the starters to arrive. Poppadoms were a mixed bag. 7 sauces! Almost incurred hundreds of pounds of dental work by chomping on an unexpected stone in the plum chutney. Didn't try the mixed pickle as it looked too spicy. Never been a fan of lime pickle, other sauces nice. My starter was very nice. Chicken boti I think. Main course (lamb shashlik) was reasonably good but was a bit hotter than I was expecting (the lamb not the sauce). Rice was a bit greasy. Naan breads extremely large and we didn't come close to finishing them. Have the EastzEast staff not seen people starving in Africa on the news?"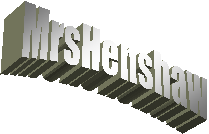 "Wow - my first impression of this place was that it looked amazing. The bar area was really cool and the view when you descended into the restaurant was a pleasant surprise. The toilets were of a high standard - they even had those Dyson had dryers. Based on the decor, I was really expecting great things form the menu, but I must admit that I was left disappointed by the food. My chicken shashlik sizzler was a bit of a let down - the chicken didn't seem to taste of anything and the sauce was bland too. The mushroom pakora starter was better, although the salad looked a bit cheap. I think the price tag (£30 a head including drinks) was justified by the surroundings but not the quality of the food (you pay a similar price in Shimla Pinks and the food is far better there). Overall 3.5 out of 5 (great looks but I have had better tasting food in Rusholme)."
"'Twas with both delight and admiration that I cast my mince pies [um, eyes] upon your website. Rarely have I such a concatenation of useful information, amusing anecdotes and essential links. 'Tis my duty, I now feel, to give something back to said website by way of a review vis-à-vis Thursday night's culinary escapade, at the place that is

EastzEast. From the get-go, we were welcomed by a friendly shaman - whose age easily surpasses Master Yoda's - and yet even more impressive was the plethora of Cobra beer available at the bar inside the entrance.
After ample pre-meal lubrication of the larynx, we were escorted down a sweeping stair case, down into a room of biblical proportions. We were quickly seated and soon bombarded with towers of poppadoms along with interesting and tasty (and labelled) dips. Service for food was slowm, but hey, who's rushing on a curry night out - not me sir - and on the flip-side, drinks were easy to come by. My chicken boti starter was as tasty as its name is funny - very! [Er, think it's pronounced "bo-tee" rather than "botty"...] The main meal, in my case balti chicken tikka keema was delicious and, although its spices kicked like the proverbial, it definitely did not contain the aforementioned proverbial. The meal was concluded beautifully with a hot lemony towel and alas, as full as one of Jordan's bras - and just as happy - we climbed back up the winding stairs, said goodbye to the Cobra bar and the shaman said good night. How right the wise man was."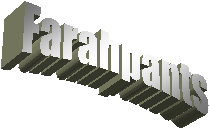 "A lovely place. The setting is excellent. It does actually feel quite special as you walk down the stairs into the HUGE main restaurant area. Chicken seekh kebab - This was OK. To be honest I think the meat doesn't really stand up to the strong flavours of the spices used. I think the standard seekh kebab works better. However it was an adequate size and the meat was succulent. Kahari chicken dopiaza - not too much dopiaza going on there! However, the sauce was lovely - one of the best I've tasted. Rich flavour and an excellent balance of spice. Again, however, either the chicken was not the tastiest to start with or perhaps the spice too overpowering for the chicken full stop. Maybe I'll try the lamb version next time. I would also say that I think the meat was a thigh meat and I prefer breasts rather than legs. Sundries all a good standard. Liked the explanation of the contents of each dip on the tray liner. A pleasant experience all in all. Would definitely go back but would say I prefer Akbars and SPs."
"Too much beer on face. Too much beer in stomach. Full match report to follow...."
[Much time passed...] "They've an excellent little greeting man that they're so proud of they have his picture on the front of the menu; high praise indeed. The decor is trez bon, as they say on the Continent [sort of], complete with lights that change colour (a subtle miasma of purple-into-green, or the terrifying paranoia of blue-into-red) - I think it is amongst the nicest curry houses to spend time in, although it would struggle against a well-padded Akbar's booth.

A plentiful range of dips (with several different ones to my last visit, so I think we can assume they have a countably infinite number of varieties), which pleases me, as I'd rather have bits of lots of things than lots of bits of a thing. My pre-starter infidelity habits aside, the dips offer a good range, from nice mango chutney to deliciously aggressive pickle. Big, big plus point for me. My starter w

as obligatory messy tikka chops, which I promptly shovelled into my own messy tikka chops. Good stuff, although I have had better, and it perhaps could have done with more lemon, and being brought on earlier. I like to combine my poppadums and starters, as if they were prostitutes dressed as Nazis.

My main course was a Saag Murgh Handi, or syllables to that effect. Garlicy, which was very good. I've had it there before, and should branch out in future, because although it is flavoursome, and I felt the meat was actually pretty nice, it was all a tiny wee bit rich (or was it oily? Either way, it was perhaps slightly too smooth, which perhaps wasn't helped by my copious consumption of mango lassi, which was sweet as divine ambrosia, more brightly coloured, and probably about as expensive).

The dessert was a man that covers your eyes and holds your nose, then pours a largely full bottle of Cobra over your face (*not* your mouth), while blaming you for the whole incident [look, we'd been sat there for hours with an empty table; only the lightest of lightweights would not have finished their small bottle of Cobra in this time]. It felt very authentic, and I would recommend it as an experience, but I think next time I'll get the ice-cream. The bill was ever-so-slightly crippling, but not as much as the (presumably spiked) cobra/lassi combo, which forced me to spend the next day a ticking time-bomb cursing my own existence and staring a dread gaze like a softer-looking Nemanja Vidic. Thankfully I had hours of independence training to numb the pain, and make me aware of risks, thus improving my poker skills. 4 and a 1/2 stars, if price is no object."

"Another affirmation of the view that city centre curry houses are flash, a bit pricey and do better quality food than their neon adorned cousins on the curry mile. The curry house was reasonably busy when we went in, but had no problems a la Akbars or the old

EastzEast waiting for the table. Started with poppadoms and a choice of 6 or 7 dips including a cracking garlic pickle, and then chicken wings which were essentially a spicier version of Krunchy Fried Chicken (halfway down curry mile on the right hand side, well worth a visit for the family chicken box).
For the main, I went with some kind of chicken and king prawn chana handi which was maybe on the mild side of medium but full of flavour and containing generous amounts of king prawn. As a city centre curry house it had the obligatory huge naans on sticks, which is obviously a good thing for connoisseurs of huge naans on sticks like myself, but which do stop you talking to people further down the table (or even seeing them). Overall, good quality food, loads of Cobras and pleasant surroundings make this a firm favourite. And spaceman poured [half - thought empty] a bottle of Cobra over brungerio, which rounded off the meal nicely."

"This was my third visit to EastzEast as it is now my nearest curry house. After a false start with a biryani the first time, my ordering has improved. I especially enjoyed one of taco's charred cheesy prawns and I could actually taste the seafood in my seafood balti. Service was a slow - I'm sure this was something to do with the huge party sitting behind us. It was also a bit pushy - how many times do I have to say no to a starter? I was kind of surprised (although glad) that some extra samosas didn't appear."