| | | |
| --- | --- | --- |
| | CurryHouseReview | Home |
MelonFarmLinks: Socialising ♦ SlowPubCrawl ♦ RestaurantReviews ♦ PubGuide ♦ PubStagger
Mowgli Street Food
CHR ♦ Venues ♦ Reviewers ♦ TopCurryHouses ♦ RusholmeMap ♦ History ♦ Links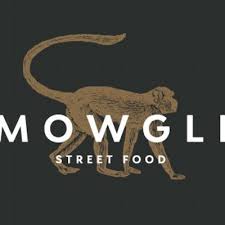 Address: Unit 16, 37 Corn Exchange, City Centre
Phone number: 0161 832 0566
Rating: 3.5/5
Visited by the Curry Night on: Wednesday 24th February 2016 (1)
Website: mowglistreetfood.com
General comments: Just when we thought we had covered everywhere curry-flavoured in Manchester, up pops Mowgli Street Food in the Corn Exchange, formerly the Triangle, which has very much experienced somewhat of a rebirth and is now home to a number of independent eateries. It featured a more tapas-style menu, which initially suggested some logistical challenges, but this was countered by the adherence to the set menu, which spaceman was informed was a tried-and-tested approach to trying a broad selection whilst keeping everyone happy. Normally we avoid such path-following, but in this case it made a lot of sense, particularly since we'd probably end up having half the menu anyway. The general consensus was that it was a good thing, featuring a wide selection of sometimes innovative concoctions at a reasonable price, but with the flipside being that we perhaps could have a bit more of the "mains". Nevertheless, since we often leave such restaurants with a feeling of having overeaten, this was perhaps a welcome change in its own way.
Wednesday 24th February 2016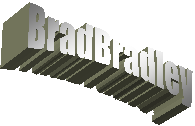 "Not enough food with the set menu. [Is that your review? Interesting, though. Spaceman felt that there were lots and lots of "starters" then the "mains" were probably a bit light, but by that time we were more or less satiated. There were a few light eaters seemingly on our table so spaceman probably got an above average amount of food, so that might have helped."

"Thought it was really good - the set menu worked given the variety of food even though I was sceptical about it. Good value too. The waiter was friendly but said some weird things like "its got all sorts of things in it" when asked what was in a dish. [Another favourite, when asked the difference between two of the lagers, was the helpful "it's the same but similar" which, whilst slightly contradictory perhaps sums up lagers for some - Ozzy later confirmed in chat with spaceman that he was half-Czech and half-Swedish]. Not that helpful if you are a veggie like Likesa. Contrary to spaceman's and SonofJacob's beliefs, creamy/milky lager does exist on draught (typically Becks and Stella are prone to it) and I'd be grateful if someone could explain why. [spaceman checked this with Eddie, featured on this website here, who confirmed that "lots of things can cause the issue however not very common with those big brands as they have systems in place to stop it"] Don't want to say more in case I'm accused of writing a "Tripadvisor" review! Thanks as ever for organising. [Always a pleasure.]"
"Mowgli had been recommended to me as something a little bit different to your normal Indian restaurant and so I was keen to try it (although admittedly something a little bit different has become more and more common, see also Scene, ZiyaÖ). Pleased to say it didnít disappoint. The restaurant itself has a really nice feel to it; its setting within the Triangle [Corn Exchange] itself I canít make up my mind if it has a bit of a Vegas casino holiday feel (having lots of restaurants inside) or a bit of a cold and artificial feel, though we were tucked away downstairs so this was only on my mind arriving and leaving (and also when going to the toilet, if you must know [must we? S'pose we must]).



I love the way the food was done, bringing out lots of little dishes over the evening; as well as this being quite nice and exciting to try lots of different things and spacing out eating, it also avoids the long waits sometimes seen at curry places with a big group. The first items were the Chat Bombs which I really enjoyed, nice and different and a great appetiser. Then the Bhel Puri, which I thought was a bit like hot Bombay mix (and after it was pointed out also a bit like a breakfast curry!) was also good. Then came along the Himalayan Cheese Toast and Fenugreek Kissed Fries, again very nice although a little less interesting than the first dishes. Finally ending with the tiffin boxes (little boxes of various curries, rice and bread shared amongst the table): after the initial disappointment of thinking that the only veggie ones were little potatoes and ĎIndian greensí, Spaceman sourced some more curry-like dishes. These were nice enough but I feel like they were my least favourite part of the meal, not particularly exciting and also not hot (temperature) enough.

Funny that my first ever non-drinking curry night seemed to be the first one where there wasnít a non-drinking discount, but I think this is fair punishment for driving in the first place [this was mainly because spaceman wasn't involved in the bill settling otherwise a two-tiered structure would have been used; also the tip might have been closer to 10% than the 5% rumoured to have been paid]. And a lesson learnt.. curry doesnít feel the same without beer [amen]. Although I think my abstinence helped with the otherwise inevitable disruption caused by the move to Wednesday (else today I would feel like itís Friday and be utterly disappointed when my mind cleared up later to reveal it isnít!). [A once reluctant reviewer is now the most dependable contributor.]"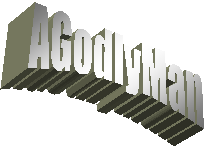 "Mowgli's "tapas" style curry was a nice change to the usual one curry and one rice per person. It offered good variety, although perhaps on reflection there wasn't an awful lot of food for the price, but then again it was still pretty reasonable. Overall, I'd definitely recommend it if you're looking for something different! Norwegian Blue [essentially our fourth choice post-meal drinking hole] ...it's certainly no Oast House or Alchemist is it? [It is not.]"