| | | |
| --- | --- | --- |
| | CurryHouseReview | Home |
MelonFarmLinks: Socialising ♦ SlowPubCrawl ♦ RestaurantReviews ♦ PubGuide ♦ PubStagger
Spicy Hut [closed]
CHR ♦ Venues ♦ Reviewers ♦ TopCurryHouses ♦ RusholmeMap ♦ History ♦ Links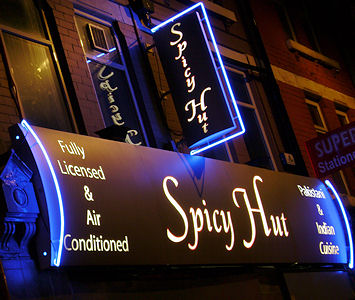 Address: 35 Wilmslow Road, Rusholme
Phone number: 248 6200
Rating: 2.5/5
Visited by the Curry Night on: Wednesday 1st November 2006
Website: www.spicyhut.co.uk
General comments: A poorly selected name, giving visions of a Pizza Hut-style restaurant rather than a curry utopia, had meant that spaceman had not ventured forth in this establishment before. However, a nomination for the most recent curry night together with some positive feedback from regulars, pushed Spicy Hut into the fore. Spaceman's impression of the place was that the food was quite good (the onion bhaji was excellent) and the service, while a little sarcastic in places, was, for a while at least, mildly amusing. The curry restaurant split the masses, however.
1st November 2006

"I think 'Shitty Hut' might be a better description. The food was pretty miserable and cold as far as curries go. My bhuna looked and tasted like a tikka masala and the waiters had no clue what they were serving up - I don't think the chefs knew what they were cooking either. Service was pretty efficient, though, and the Cobra was nice too. Also, the joke where the rubber chicken is served up belongs back in the 70s, and is best forgotten. 1 out of 5. [Harsh words indeed]"

"Starter - seikh kebab - adequate but a bit bland. Main - chicken bhuna - very poor. I've been eating chicken bhuna for more years than I care to remember [that so should have been 'since I were a lad'] and it appears to me that the chef clearly is in a minority of one among opinions on what a bhuna should be. If you like lots of extremely mild creamy sauce, however, then this could be the place to go if you are normally embarrassed about ordering a korma. The rubber chicken was probably more tasty. The naan was quite good, though. [Rumours that Rodge is setting up a ratemybhuna.co.uk website have so far proved unfounded.]"

"Great starter - some sort of lamb tikka ribs thing. Reet nice [do people still say that?], and a good size. Curry (saag gosht) was not too bad, but have had better. Pleasant service. Rubber chicken a positive, as is fire [they set fire to some of the sizzling dishes for some impressive pyrotechnics]. Plenty of stuff to pick at pre-meal [i.e. poppadoms and dips]. Stairs to the gents were a bugger with tight thighs [from football, spaceman hastens to add. Spaceman also had trouble with the low flying ceiling halfway up. Painful]."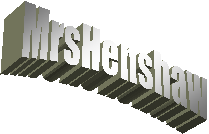 "I couldn't fault the quality of the food - both my chicken dishes were really tasty. Service was good too. Was slightly on the pricey side for a curry house - I think Akbar's provides better value for money [it was about £18 a head]."

"I thought it was OK, but all these Rusholme places seem the same to me. It is quite small inside - we seemed to take up half the room [there is more space upstairs]. The waiter was very nice. My food was, again, OK. The chicken pakora was like chicken nuggets, but it said as much on the menu, and anyway it was tasty. The fish sizzler had a bit of funny taste (I ate about half and incidentally was not ill) and the naan was a bit stodgy for me. I am more of an Akbar's / Shimla Pinks kind of girl."