| | | |
| --- | --- | --- |
| | CurryHouseReview | Home |
MelonFarmLinks: Socialising ♦ SlowPubCrawl ♦ RestaurantReviews ♦ PubGuide ♦ PubStagger
Swadesh [renamed as Sangam]
CHR ♦ Venues ♦ Reviewers ♦ TopCurryHouses ♦ RusholmeMap ♦ History ♦ Links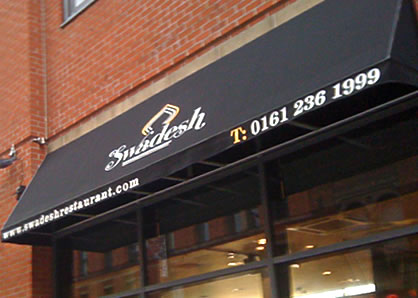 Address: 98 Portland Street, City Centre
Phone number: 0161 236 1313
Rating: 3.5/5
Visited by the Curry Night on: Wednesday 1st March 2017 ♦ Thursday 14th July 2011 ♦ Thursday 25th February 2010 (2)
Website: www.swadeshrestaurant.com
General comments: From the owners of Sangam, replacing the Thai restaurant Ikon, Swadesh opened in 2009 and it wasn't long in 2010 before we were trying it out, under the guise of Farahpants' leaving do. It generally earned rave (and lengthy) reviews from the Curry Night massive, although spaceman wasn't totally convinced of its gold standard credentials. Give it time, maybe.
Well, we did give it time, going back almost 6 years later, receiving generally positive comments.
Wednesday 1st March 2017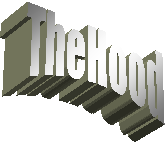 "Temple Bar - too much bagsying of bar stools by dirty smokers. Curry - good Cobra beer, spinach curry was 99% spinach (predictably [well, not sure that's exactly how it works]), bit stingy on the naan portion size, popadom bucket was interesting."

"I enjoyed food (especially fluffy rice and the mixed starter was pretty good) but dodgy service and no choice of wine meant I had to have Shiraz. :( Probably a 3 out of 5 which pains me because its normally one of my favourites. Pre-dinner drinks at the toilet [Temple] bar were good though - particularly the guy who was waiting for all his 'friends' to turn up and told Chicken to get off his table! Thanks for organising - keep them going (but only in city centre). [You're welcome as always, although we will return to Rusholme every so often.]"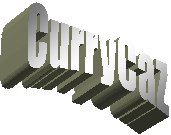 "I thought Swadesh was very good. When they suggested "mixed starters", I thought they meant a selection of lots of different things for people to fight over (my idea of hell [otherwise known as tapas]), so I was pleasantly surprised when we got a plate each. But then probably only because I liked everything on the plate - for those who might have chosen something like a samosa it would have been less good [they didn't have to eat it all]! But it helped save on ordering time, which was great as I was v hungry by the time we sat down. On Brungerio's recommendation I chose the chicken spinach dilruba - it was very nice, good size portion. My keema naan was also pretty good - proper mince inside rather than the usual odd-coloured paste (which I secretly quite like). They sold Magners, but only in small bottles - which actually was probably a good thing come Thursday morning. [The starters clearly made an impression since comments on them make up approx 50% of the review.] Well it was an unusual way of doing things, whereas the main was a pretty standard (but good) curry really!"
"Some thoughts on Swadesh / the Curry Night: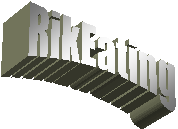 Generally I thought the meal was nice, I'd give an overall rating of 7/10. Highlights included an enjoyable duck curry (points for rarity of duck in curry places) and a strong mixed starter, which was good in both variety of food and quality. The popadums also came quite rapidly, which is always good after you've built up an appetite in the pub.

Negatives included a mysteriously missing onion bhaji (it appeared hurriedly out of the kitchen about 3 minutes after the rest of my starter) and a bit of a wait for the table (we weren't that early?!). The pubs before and after were also good. Although I'm generally a fan of Temple, it was a bit loud and squeezed (or maybe I'm just getting old... [hardly]), so I'd generally prefer a more serene setting for civilised drinking. Piccadilly Tap was great though, a cracking selection of beers and a nice way to end the evening. Well organised though, I look forward to the next one! [No worries.]"

"After Ozzy commented that Swadesh was "the best curry house in Manchester" [a bold statement indeed], the food had a lot to live up to. My expectations were high and my hunger levels even higher. After the standard poppadoms with dips/chutneys/pickles (I think 3 choices is a bit narrow...), the selection of starters were excellent and my chicken tikka (again, Richard's recommendation) was equally good. Though the red wine left much to be desired as well as a residual headache in the morning, I'm sure other drinks would have lived up to the food's standards. All in all, a pretty good Curry Night!"
"Swadesh is a tried and trusted venue - we've made lots of visits since the last officially-sanctioned Curry Night trip [who is we in this context?]. Of the holy trinity of city centre curry houses (with Akbar's, EastzEast) I'd say they have the weakest poppadum offering - only three dips, and nothing too exciting to shout about, although the funny shapes are good for

over-dippers like myself.

Mixed starter was excellent - particularly the chop, bhaji and the chicken. They were keen for us to have that to make life a bit easier, but it didn't feel at all like a compromise [spaceman doesn't normally favour a set menu style but it seems to work well here with the starters]. The main I struggled to get through, as is traditional, overdoing it on the excellent peshwari naan. I deviated from long-term standard Chicken Murgh Tikka, opting for something similar but more prawn-y, to avoid it feeling overly similar to the aforementioned frequent visits of yore. Very tasty. They do seem to have dropped all of the chicken thigh dishes from the menu though, which I remember being an absolute highlight, so that's a shame if it's the case.

Service seemed pretty good - a strong supply of beer for those more adventurous on a Wednesday than I, you filthy animals [guilty as charged; alas spaceman was not home alone]. 4.5 mixed starter items out of 5."
Thursday 14th July 2011
"Well, despite arriving after everyone else [but by definition before all those who didn't turn up, grrr] the staff were very attentive and got me a drink, and a chair, which my husband neglected to do. We did seem to have to wait a hunger-pain inducingly long time to be moved into the restaurant from the bar [perhaps confusion over numbers was at play here], but once we were seated they were straight on with the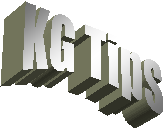 poppadums. Fairly standard - good mango chutney and raita, but it was a shame that 2 of the 4 dips were the same. Plenty of poppadums to go around though. Starter was a mixed grill, which was shared with the aforementioned husband. The lamb and chicken were very good. The shish kebab wasn't the best I've ever had, and the onion bhaji was too big and soft. There was also an unidentified dip on the plate (as well as more raita) which was a bit bbq sauce-y. Not really sure what I thought about it.

Main was the chicken jalili. Luckily I didn't just start eating what was put down in front of me, because it turns out the staff don't really know their menu and at first I had Euan's food [ditto for spaceman]. I don't know what it was he had, but it came with a sauce on the side (that was supposed to be mild - achieved by putting some yoghurt in a hot sauce?) and it looked quite tasty. The confusion eventually sorted out, I got stuck into by jalili, which was very tasty but not 'hot' as advertised. Perhaps I've been spoiled by Rusholme. Naan breads were excellent, no complaints about the rice, and as usual I ordered too much beer which I ended up sharing with our host for the evening [always a pleasure]."

Thursday 25th February 2010
"Overall, I was very impressed. Good location, nice modern room (though I do sometimes miss the "flock wallpaper, fake gold plate and dodgy music" ambiance of the old style curry house that seems to be a rarity now [we don't go to

Rusholme as much]), attentive, friendly staff and good service. Interesting menu ('chicken pumpkin'???), though due to some adventurous spelling, I didn't realise what I was about to order so missed out on trying something new! No bitter on tap which was a bit disappointing but at least the house wine was drinkable.
I thought the deal they offered us [£15 a head for the food] was extremely good value and quality of food was high. Starter - mixed starter like everyone else - nothing exceptional, but tasty enough. Main - chicken jalfrezi (not that the menu actually said that or anything close to it!). Very tasty. Hot, but not silly, good flavour. It was interesting that several of the chicken mains were served with thigh meat rather than breast (unless specially requested). I went with the thigh option and it was very good. Meat was therefore off-white, but had a really good flavour. Rice and naans were fine. Definitely a place I will go back to (and sooner rather than later)."
"First impressions - a smart and trendy-looking restaurant, quite large with friendly staff to greet us and welcome us inside. Poppadums (as spelt on their menu [indeed; there are a myriad of possible spellings - spaceman prefers poppadom]) were quick in coming, with the usual dips, and drinks were easy to come by (probably helped by the restaurant not being too busy on a Thursday evening). The menu had a wide range of dishes, although we went for a deal whereby we paid £15 per head and this included a starter which contained 4 mini-starters (I think it comprised chicken tikka, lamb sheek kebab, lamb chop tikka and onion bhaji [sounds right to me]), your own choice of main meal and as much naan and rice you could eat ("without taking away", as repeated numerous times by one of the waiters), as well as the complimentary poppadums. This deal sounded like good value [particularly

as the head waiter said that the usual price for this offer was £19.95 a head, or thereabouts].

When ordering our mains, many of us used the number at the side of the dish, seeing as us [we] actuarial folk like using numbers and to avoid the inevitable mispronunciation of dish names. However, our waiter kept trying to guess the dishes from their corresponding dish numbers and failed miserably every time (which was quite funny), so I would suggest ordering traditionally by the name of the dish next time. The food was quick in arriving and was extremely tasty. I went for dish number 66 - or Swadesh Special Lamb (Hot & Sweet) to give it its proper name - it was delicious and did exactly what it said on the tin (so to speak - although, I suspect the chef would argue that it certainly did not come out of a tin). The naans were really nice - we had a selection of plain, garlic and peshaweri [hmm, this is their spelling, but it seems to be unusual - peshwari is more common] to tuck in to - and the pulao rice [another one with multiple spellings - pilau seems more common, but spaceman is no linguist] was also good. All of this was finished off with a hot-lemony towel to refresh yourself with and a small chocolate. All-in-all, the food, the venue and the staff were all great and I would certainly visit there again. On price, the cost was around £25 per head [not for you in the end, water boy], which included drinks and service charge. 8.5 out of 10 [erm, it's out of 5, but thanks]."
"I had high hopes, as I'm a big fan of Sangam. Justified in the end, as I enjoyed it very much. The staff were falling over themselves to look after us [new restaurant syndrome?], even before Phil turned up, bringing us drinks (one at a time which I presume is just personal service) and offering to rearrange the furniture while we sat on the waiting-area pouffs, looking at Didsbury Magazine (WW2 style tin baths for £3,500 [there'll be some talk about curry soon, honest], or for twice that you can get one that changes colour like the downstairs of EastzEast - bargain. Think of the saving on coloured bubble bath; it'll pay for itself. I mean, you could just hold bits of coloured cellophane in front of a torch, but then how are you going to read?). When Phil arrived it was like C3PO in the Ewok village, and as a result of their love for him (apparently Phil has known the owner since he was 17 [sounds like it could be akin to Friends' Joey and his slightly adventurous tailor], and once took a bullet for him) they offered us a special magic guest deal, which I was wary of initially, but needn't have worried, as the price was right (even as one of the people who

didn't then order the prawn & lobster curry sprinkled with gold), and the mixed starters were a good variety of very nice staples - particularly the tikka [lamb] chop, which I gnawed the bones of. I'd be interested to have a full tikka[lamb] chop starter to give a more full assessment, but definitely one of the better proponents of this venerable art.

I'm getting ahead of myself, so I'll go back to say that the poppadums [see earlier] were very good ones - very crisp. The lack of red stuff didn't impact on my enjoyment too much [which was very noticeable at that stage], as the onions and mango chutney were fine on poppadums of that quality. The fact that they weren't round did confuse me into dropping one, though. My main was a spinach dish with chicken thigh and lime, which was quite good fun. I probably over-naaned, particularly given the poppadums and mixed starter, so I didn't kill it off, but the thigh meat worked really well - all too often even the nice venues do a good sauce with arse meat, but this was good stuff. The lime zing was clearly noticeable; I love my citrus, so that was another plus point. Service was pretty rapid and we got mints. They even let us pay quickly, so I can forgo my traditional rant about Brunger's Law in this review. Overall a positive experience, marred only by girls talking about dogging ("Why would you want to do it outside?" [ummm, spaceman missed that - in what way could it have been marred?]), and the service occassionally risking becoming over-attentive (i.e. offering extra napkins to individuals one-by-one, rather than sticking them in the middle and letting us crack on - I don't want to project manage the napkin situation when I'm trying to concentrate on [people talking about] dogging). I had a nice time [aww]. I would probably place it close to EastzEast, but would need a return visit to determine on which side. 4 1/2 stars."
"Spacehorse [er, spaceman please]. Starter was good, nice selection, the chop was good too... The main,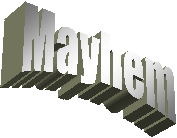 although stated as "hot" wasn't actually that hot, apart from the single whole birds eye pepper swimming in the sauce, from the crying Kippers next to me, I wonder if I've just developed an immunity to so-called hot curries. In hindsight, I should have really gone for the chicken boob and not the leg, as the leg was a bit stringy. The peshwari naans were nice, and unlimited naan is always a bonus :). [Did we really test out the naan situation? There seemed to be a lot but as they were all in quarters, it made it difficult to pick the right one. On at least two occasions, spaceman reached for what was meant to be a plain naan before recoiling - gah! - when the coconut flavour of the peshwari naans kicked in.] Diet coke in various sized bottles was very strange (but, the perils of being a sober sister [um, what?])."