| | | |
| --- | --- | --- |
| | CurryHouseReview | Home |
MelonFarmLinks: Socialising ♦ SlowPubCrawl ♦ RestaurantReviews ♦ PubGuide ♦ PubStagger
Ashoka [closed]
CHR ♦ Venues ♦ Reviewers ♦ TopCurryHouses ♦ RusholmeMap ♦ History ♦ Links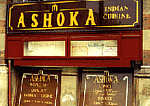 Address: 105 - 107 Portland Street, City Centre
Phone number: 0161 228 7550
Rating: 3/5
Visited by the Curry Night on: Thursday 28th February 2013 ♦ Thursday 20th August 2009 (2)
Website: www.ashokamanchester.co.uk
General comments: Another brand new one for the Curry Night team back in 2009, although it's not brand new in the sense that it's been there ages. Many times we've wandered by and noted its lunchtime special offer without considering it as a genuine frontrunner for Manchester's best curry house. In truth, it isn't, but it put on a decent enough show. More mixed reviews followed (mixed except for the constant mention of scissors, that is) for our visit in 2013, which the food was overshadowed (in a good way) by the banter. It appears that this restaurant closed in 2016.
Thursday 28th February 2013
"Poppadum service vastly improved over our previous visit, both in terms of promptness and provision of red stuff - they've clearly read the reviews from last time. My mixed starter was mixed. The tandoori chicken part was exemplary, while the rest (tandoori lamb and a collection of tubes), while by no means fowl was by no means foul [nice]. The brown tubes were nicer than the red. They did persist with their wacky 'snip down the middle' approach to the shared starters [sigh - here we go], as covered in curry reviews

passim. They've clearly not read the reviews from last time. I can't really remember what my main was, but I enjoyed it. It's key feature was that was 'garnished with an egg'. Turns out this meant it had a cooked egg in it, which was disappointing - I was expecting a decorative feature, shell and all. I now garnish all my meals with a fresh egg in the space traditionally reserved for a sprig of parsley.
Portion size is very good - no overkill here. Peshwari naan was yum, although only 1/4 of it made it to me - bloody naan bandit! Probably for the best, as my nut-allergy driven questions did reveal that it contained... dun-dun-dahhhh... raisins (but no other nuts... maybe...). Rice could be better, but as a whole it was good eating. Banter and mint-throwing were extremely good. I now know what the two different faces of [spaceman] are - sad, and the "other one" [come again?] - and that yoga is either a viable occupation (and definitely not just an excuse to skive in America for months) or an evil pan-global conspiracy, depending on which of [Likesa] or [LeCross] you believe. The lack of polish reminds me of Rushholme, in a good way, and I think it is conducive to having a good time. Can't see anyone going to a ludicrously crowded Karaoke bar for no good reason after Swadesh, even if the food is fancier [spaceman suspects Bruningho having the next day off work might have had something to do with it]. Equal rights for curry houses, etc. [See Ornament Weekly for the review of ornaments near the toilets.]"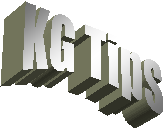 "I had a really bad cold so all I could taste was spice. That said, the onion bhaji was too dense and greasy. [Like Quincy? Sorry]"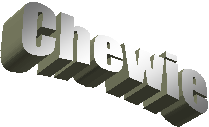 "I particularly enjoyed my starter (shish kebab), the waiter's terrible sense of humour and stealing [Cartman's] madras sauce when he wasn't (and was) looking, which was a lot nicer than my rogan josh. My curry was okay, but just lacking in flavour a little bit. Naan breads were lovely. Major down-side was definitely the lack of scissors involved in the splitting of the shared starters, which people had been going on [it's over-rated] about all day (they seem to have upgraded to a spoon and fork combo in recent years)."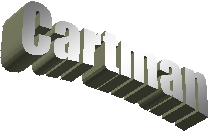 "The food was good although nothing to get overly excited about, reminded me a little of a good takeaway. Prices were sensible and reflected the quality of the food. The service was a little quirky with the waiters feeling a little too personal (I heard one of them joke that the girls' toilets were across the street, although we clearly didn't know if that was the case or not [no-one went?]). Having said that though, they kept the beer flowing and the food arrived in a timely but not rushed manner. All in all a good night but more due to the company and jovial atmosphere than the quality of the restaurant itself."
"I walked into the curry house fearing the worst, it seems more like a front for a drug den than a place you g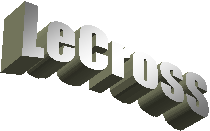 o for an Indian (which would be a good name for a pill). I was welcomed with a pleasant enough setting and weird musky smell. Promptly given a beer I was happy enough. Mixed starter featured no scissor cutting (that I was promised by someone [one would think this was the only event of the previous visit] who had been previously) - an utter disappointment (including taste). Main course was decent enough, well spiced and well seasoned. On Friday morning, however, I was not feeling great (understatement) and suspect the starter is to blame. Not well cooked, and would certainly not recommend the place to anyone I liked [damning]. Although the food was mediocre, the staff were up for a laugh, and I must say I had the most enjoyable curry night in terms of laughter since I started coming. A lot of fun. [Glad you enjoyed the night.]"
Thursday 24th August 2009
"First impression was that the actual restaurant wasn't quite as swanky as the website (and the prices) suggested.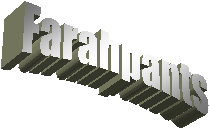 However, a warm and accommodating welcome was had. Drinks orders were promptly taken (beer index up) although pop[padom]s were less forthcoming (pops index drops!). Some of that delay I might put down to us arriving in a somewhat piecemeal fashion [yeah, not sure what quite happened - they rushed to get them when asked, and seemed to suggest when they brought them that they were on the house - but we didn't check the bill]. Mixed starter and meat samosas were very nice. Kebabs were very thin [how many starters did you have, exactly?]. I'd have been disappointed to get that as a starter. However, nice taste. My Murghi curry was excellent. Portion size was just right. Not quite up there with SP [Shimla Pinks] or EzE [EastzEast] but good nonetheless. Wouldn't say it'd be top of my list as I didn't feel the price was any cheaper than the better curry places in the centre of town. An enjoyable evening. Cheers for arranging as ever. [As ever, a pleasure.]"

"I'd say I thought it was OK, although there are certainly better curry houses in town. The fact that we ended up needing quite a few extra seats didn't seem to phase them, although at some points they seemed to take a while to take the order. The first drink I ordered never showed. As I remember it, the food came out pretty quickly considering we were a large party. I had lamb tikka to start which was particularly good, savoury and moreish. I had a bit of [Ozzy's] fish tikka which was also nice. I had Chicken Masala for main (not to be confused with Tikka Masala), which was OK, not a great depth of flavour. To be honest, I had only gone for it as it was garnished with a hard boiled egg, which was a winner - I would like to campaign for more eggs in curries! Garlic naan was very garlicky and like so many other restaurants it was edging closer to Italian garlic bread than naan, possibly it was a little too greasy."

"I can never think of funny things to write [that's not necessary, y'know]. Mine was alright, although poppadom service was slack, to say the least. Shout out has to go to the cut-up starter that [spaceman] and [windy] enjoyed [saving ourselves for the main course - we had the last laugh].
"From the outside it was distinctly less flash than I had expected in town. It was homely enough inside, and had some genuine Rushholme features (hanging wires on the way to the gents, etc), so an interesting mix. Very slack on the poppadoms. Don't they realise what a fat bastard I am? I can't be expected to wait without at least some food to shove into the hole in my face. Scandalous. The dips were ok. No red stuff, but plain onion was alright. Nice mango chutney, and one of the better minty yoghurty things I've tasted, so redemption to be found there. Beer service was pretty rapid, which I liked. Spaceman's growing influence lead me to get whatever the 'house recommendations' were [always worth trying things when you've been to so many curry houses]. The mixed starter was nice - a good mix of bites standard starters (although mine wasn't cut up into bite-sized pieces like your mum might, unlike some people's). The lamb tikka was particularly good, and I might get that alone next time to start. The starters were dished out from a trolley of component

parts, which was a bit mad - brought back scary memories of curry buffets such as the accursed K*rim's.
The main seemed vaguely bhuna-like, but sweeter and with pineapple in. The menu did say it came with fruit, and I asked, a bit worried, but was definitely surprised when he said pineapple. This wasn't something I'd keep coming back to, but well worth a crack. It wasn't as sweet as some curries I've had, where you could have been eating a pudding. The pineapple was sort of plopped on top like an afterthought, so wasn't exactly dominating the flavour of the thing, which was probably for the best. They took all the sharp bits off as well, which was good. Interesting flavour, and wasn't needlessly hard to eat. Felt like a meal and not a challenge, which is how I like my meals - if it would have been easier and more pleasant to catch and consume a household pet (one with claws and fangs, not just like a fish or a child [er, pet?]), then I don't 100% enjoy it.
Starter and main were very sensible sizes, as was the rice - it was nice to a) finish and b) not feel sluggish and lardy. That was a definite plus, and one I'd like to see more places copy. Naans were adequate, but I'd have prefered something a bit naanier [like chronicles?]. The bathroom was weird - a really tall pot plant in the corner, loads of mirroring, and heaps of dead space in the middle of the room. All in all, enjoyable. I'd go again [to the restaurant rather than the bathroom I presume you mean, although they go somewhat hand in hand if drinking], and it was cheaper than some of the swankier high-end locations in town. Perhaps not as pretty to look at, but skilled and satisfying. Maybe Wayne Rooney would like it. 7.5 out of 10 maybe? I can't remember what other grades I've given out, and so that might be a sham. [Quite a generous mark - doesn't give you much room to play with for the better curry houses. Thanks for the review - spaceman is always amazed how much you manage to remember.]"
"Despite rolling in five or ten minutes after the rest of the crew, the staff were happy to move tables around and quick to bring beer and poppadoms (none of the issues of the above reviewers). Mango chutney was a bit runny. Starter was the Special Tandoori Mix,

which was pretty decent - seekh kebab in particular was tasty. Managed to eat a whole starter on my own without having to have it cut up for me, unlike the esteemed proprietor of this website [oh shush]. Had a chicken jalfrezi for my main which was pretty standard fare but not at hot as at other venues - more of a pleasant heat than a mouth burning Johnny Cash of a curry. Naans were ok. Hand dryer in the gents was feeble.
I'm a big fan of Rusholme curry houses with their neon signs, dubious decor and laminated menus, and Ashoka clearly deserves recognition as a Rusholme curry house that has mysteriously appeared at the other end of Oxford Road. Reasonably priced, decent food and good service. Probably didn't have Vimto lollies though. Very close to the office so will have to revisit at some point with the real Rusholme requiring a taxi ride to get to and from. Possibly going again tonight in fact. (For reference, I've left it a couple of weeks to write a review. I've not just got home from the curry, written a review and started feeling peckish.)"