| | | |
| --- | --- | --- |
| | CurryHouseReview | Home |
MelonFarmLinks: Socialising ♦ SlowPubCrawl ♦ RestaurantReviews ♦ PubGuide ♦ PubStagger
Karims [closed]
CHR ♦ Venues ♦ Reviewers ♦ TopCurryHouses ♦ RusholmeMap ♦ History ♦ Links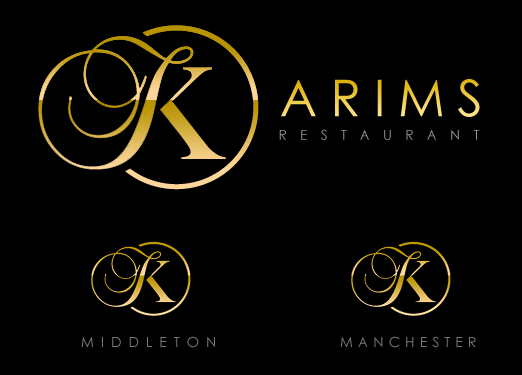 Address: 43 Spring Gardens, City Centre
Phone number: 0161 832 1400
Rating: 1/5
Visited by the Curry Night on: Wednesday 30th July 2008 (1)
Website: www.karims.co.uk
General comments: Opened in November 2007, replacing the restaurant Establishment (which was formerly the bar Rothwell's), Karims offers the "best food from India, Pakistan and China". An interesting mix and not a statement backed up by our first (and last) visit there. Largely devoid of customers, a democratic vote pushed us towards the dark side, i.e. the festering and suspiciously untouched buffet (there again, there was no guarantee that menu choices would be any better). Oh and it doesn't serve alcohol (or let you take it in). Anyway, let the people speak. (It's now shut, anyway. Not surprising really.)
Wednesday 30th July 2008
"The good: Fantastic room in a good location. Friendly staff. Good naans [eh? See later comments]. Nice cup of tea. The

bad: The food. I voted for the buffet as I thought it would be an interesting change. Despite the large number of serving dishes, and the assurance that the whole menu was available in the buffet apart from fish dishes, there was a very poor choice available. Following my recent conversion to "more than bhuna" I was hoping to see a couple of interesting options. No such luck. [In fact, the bhunas were the only dishes spaceman found palatable.] As it was a buffet I wasn't expecting the food to be of Akbar's or EastzEast standards but Jessica's lamb bhuna was the best thing I tried and that only reached "ok for the money" standards. The unforgivable. What sort of sick and twisted chef puts peas in the pilau rice? [Is that what they were? It does happen, though.] Overall a disappointment and I would be surprised if does't join the list of failed restaurants that have occupied that site. Perhaps the building is cursed. [And so it turned out.]"
"Setting the scene... 'A Summer Curry Night to Remember'... the events kicked off with a couple of All Bar One's finest lagers, sipped out of normal beer glasses and not the novelty big beer glasses which the organiser of the night aspired to have [but had evidently been nicked by the clientéle]... the anticipation of Asian fusion was building, people were succumbing to crisps to fend off the hunger [travesty], and then the time had finally arrived. After the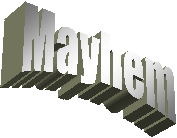 long walk to Karims [it should be pointed out that it took about 20 seconds], we were greeted by what looked like a failed attempt at Indian attire; perhaps he should have mixed the outfit, wearing a Kimono and a genie hat... the place was deserted, and we soon found out why...
The waiter gave us the option of ordering off the menu, or going for the "all you can eat buffet"; we chose the latter [although spaceman was against it - these things never end well - but had to go with the popular vote], and were amazed at the large assortment of different coloured sauces with bits of overheated chicken (which had probably been swimming in the sauce before it was killed and feathered)... a man in the kitchen was "pretending" to roll some bread dough, while the "work experience guy" was cutting open "Tesco Value" bags of naan, and heating them in a microwave before spraying them with plastic and sprinkling on sesame seeds... and not forgetting people weren't allowed to drink alcohol, so were presented with fake Cobra [well, non-alcoholic Cobra beer], and expected to enjoy the food while sobering up... a fatal mistake, the only way that food could have been enjoyed was if they added a constant mist of chronic smoke to get everyone too high to notice... overall rating 0.1/10 (the ice cream gaining the ounce of a point). I'll quite happily never return to the dizzying heights of Karims. [Damning.]"
"All Bar One - Superb choice for pre-curry drinks. Spacious. Great beer (and choice of beer even though I stuck with Becks [Vier]). Also grateful we had plenty of time to get tanked up before going Karims... Karims. Oh dear. I'll give this place 3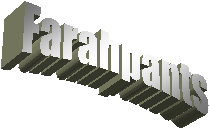 months unless, for some reason, they are living there on cheap because the owners don't want a void period [good property investment knowledge!] as a result of the demise of Establishment! Very disappointed not to be handed a food menu immediately. Not even poppadoms when we arrived. It was like they wanted us to use the buffet option because they couldn't be bothered making fresh food in the kitchen. Poor choice of curries on the buffet. Rice was stodgy to say the least. Seekh kebabs were dry and tasteless [spaceman will never forget the huge metal serving bowl of hundreds of soggy seekh kebabs, perhaps put off for life]. Meat samosas were OK I guess. Disappointing. For such a lovely location this was a real let down. Akbars, Shimlas and EZE [EastzEast] must be laughing their socks down at the lack of competition this place offers them. I think we need to get back to Shimlas next time to restore our faith in city centre curries! [Patience, dear boy - they've not moved location yet and we have other restaurants to visit in the meantime.] [Alas, we should have had less patience and taken every opportunity.]"
"Oh dear. Karims had been set so high in our estimations. Unfortunately these came crashing down within the first half hour.

First impressions - room is amazing, as it always has been there, from the hazy days of Rothwell's ('nough said), through to the posh Establishment, and now Karims. However, it would appear that this magnificent building is in fact cursed. Karims will not be around for long. Would put money on that. So it was a curry buffet. No-one's meal of choice [er, there was a majority vote!] but I was happy enough to go along with it. Food seemed OK so would have been nice to see what they could have done if they had cooked it properly. Naan bread was bloody awful - sesame seeds was an OK idea, but it was heavy and doughy and not like good naan bread at all. What a let down. Like the idea that they served non-alcoholic Cobras and wines and stuff. I had a go of Dillon's mango lassi which was nice but something more like a dessert. So that's it. Sorry Karims, but we won't be coming again..."
"It started off well, a good location in an interesting looking building. Although I quite liked it inside, James[BigNumber] did point out

it looked a lot like the Trafford centre and that he found this quite scary. After the buffet vs menu discussion, I started off with the poppadoms - which weren't great. They didn't have the required crunch [yeah, they were unappealingly soggy, like they'd been left out for a while...], although I quite like the sauces especially the spicy yoghurt. Mains were quite nice - certainly less greasy and with more veg than other curries I have had on curry night - although nowhere near as good as the other curry houses of central Manchester. I liked being able to pick but there weren't that many dishes that I was actually interested in! I really liked the naans though - nice and bready, something I particularly like rather than ones that have been drying out on a skewer for ages [they were quite heavy, though - best is when they're fresh and fluffy]. The seeds were a bit strange though. Ice cream to top it off was great! The lack of alcohol and hence small bill were particularly appealing. Overall an interesting place to visit but I will still be favouring Akbars and EastZEast for curry when in the centre."

"Not a lot to say that hasn't been covered by other reviews. Quite liked the naans which seem to have divided opinion, and also the sheesh kebabs [er, seekh] which did not. Usually I'm a fan of buffet curries as the starters are expensive per volume in

restaurants and I reckon I can easily eat at least the £10 / £12 price in starters alone [ah, a victory for economy over gastronomy], but the mains all seemed to taste the same and contained miscellaneous and stringy bits of meat [but wait, a last minute winner for gastronomy]. The daal was good but didn't make up for the stodgy rice, and the waiter disappeared before I could get a non-alcoholic Cobra. This would have been useful, as even though the curries weren't particularly interesting, the restaurant was lacking in air conditioning. I also failed to get an ice cream at the end, although that's probably due to a continental lager inspired lack of concentration on my behalf. And I felt crap the next day. The moral of the story is not to go back unless I find myself in a situation where I need a cheap curry immediately and damn the consequences. And probably also not to drink Russian beer [Baltika at Lime Bar] afterwards."
"Lovely surroundings - very high ceilings and other wacky finery, and all looked quite swish, but mysteriously empty of both

staff and customers. Turned out to be an all-you-can-eat curry buffet, which should have been a great idea. Good choice, but it was a shame that some things quite clearly suffered from being left in the golden serving orbs for too long. I enjoyed the food on offer by and large, but ended up feeling rather ill, and VRo even more so. I've tasted better and worse curries in Manchester, but none had such a horrible effect on me within a matter of minutes, including the time I got reallly ill (EastzEast when spaceman poured beer on me [cough - finish your beer next time]). Some other people left while we were there. Probably blighted by the same condition. I think it was the seekh kebab, but I guess we'll never know. Theoretically it should have been brilliant [um, what theory was that exactly? Serve no alcohol? Leave food festering in large serving dishes? Offer Asian fusion cuisine? Never mix such things, it just looks confused.], and while there were flashes of promise it was mostly just really, really annoying. The Nani of curry houses [you are far too generous]."