| | | |
| --- | --- | --- |
| | CurryHouseReview | Home |
MelonFarmLinks: Socialising ♦ SlowPubCrawl ♦ RestaurantReviews ♦ PubGuide ♦ PubStagger
Shahenshah [closed]
CHR ♦ Venues ♦ Reviewers ♦ TopCurryHouses ♦ RusholmeMap ♦ History ♦ Links
Address: 135 Wilmslow Road, Rusholme
Phone number: 257 2534
Rating: 2/5
Visited by the Curry Night on: Thursday 31st January 2008 (1)
Website: None
General comments: Remarkably a restaurant in Rusholme which we had not yet patronised, Shahenshah was the recipient of a dozen hungry curry-nighters in early 2008. It was solid but failed to inspire.
Thursday 31st January 2008
"My initial impression of Shahenshah was that the taxi driver didn't know where it was (or Schoey was completely inept at pronouncing it...). First impressions inside - your average "Rusholme" curry joint: as dated as your grandmother's living room carpet and in desperate need of an facelift. Food - I had fish tikka as a starter - pretty good and fresh, plenty to eat. Main course was a Chicken

tikka sizzler with a bhuna sauce - again this was nicely spiced with lots of chicken. The rice, unfortunately, was not up to scratch and resembled that greasy brown mess that Rusholme always manages to produce... 7 out 10 for the food tonight. Venue - this was the part where Shahenshah, like so many other curry houses in Rusholme, let itself down. The dining area itself resembles a prison canteen, the blue lights on the stairs are shocking and the mens' toilets smell like something died a long time ago in there... 2 out of 10 for the venue.

Price - very reasonable. Admittedly, about half the group were driving/abstaining (you know who you are!) but £15 each is still reasonable... 7 out of 10 on price. Service - generally a little on the slow side, but pleasant. One of our party was not served her ordered free coffee (a real example of Indian giving...) but the Vimto lollies made up for that somewhat (some people are just easily pleased!)... 6 out of 10 on service. All in all, not a bad curry house. As one of our group commented, our experience does reinforce that the Rusholme curry houses simply do not compare to their city centre counterparts. Overall 5 out of 10! Cheers for organising as ever spaceman! [You're welcome.]

"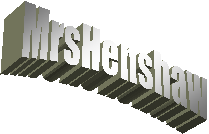 "This was pretty standard fayre for Rusholme. The restaurant was pretty busy which is normally a good sign and seemed to be very popular with students (probably due to the cheap prices and because you can bring your own booze). Service was very good, although there was a mix-up with the tables (I felt sorry for the woman who was asked to move tables mid-poppadom to accommodate us!). I had the usual - mushroom pakora followed by chicken shashlik sizzler. The starter was OK - not sure I would order it again here. The sizzler was fine and came in a huge portion. Although the food was nothing special, it did seem good value for money and I would visit again. 2.5 out of 5."
"Traditional curry mile restaurant (massive place, identikit decor etc). Reasonably priced menu with all the usual fayre

plus a few chef's specialities. Poppadoms came with the usual sauces, including a particularly good green one. I had the "chicken roll" for a starter, which despite the name seemed to be marinated bits of chicken with lettuce. No idea what the main course was called, but it was chicken and mixed lentils in a rogan josh type sauce. The menu claimed it contained seven different types of lentils, but spaceman has already told me that the joke "but I could only taste six" is both predictable and crap, so I'll steer clear. Also had a chilli naan, which was a novelty and interesting, although mouth-burningly hot. The Cobra was draught which is always a good sign, and the waiters were attentive and the food arrived quickly. Overall, not outstanding but reasonably priced and decent quality. The curry house equivalent of a team pushing for the Uefa Cup."

"Maybe I've been spoilt recently, with trips to Shimla Pinks, Eastzeast and Sangam, or maybe I had a cold coming on (I didn't know at the time, but felt minging the next day), but I wasn't in love with this. Poppadums were perfectly adequate - generous multiple dip recepticles were appreciated too, so that always earns good marks. The lamb chop tikka starter was large, but a bit dry. However, investing in a swap with some sort of potato thing that Schoey held in excess managed to balance this. The potato thing was probably nicer than my starter, but the portion was big and homogenous, like John Hartson, so mixing the two was probably the right decision. The main dish was again a bit dry. It tasted of something good, but the taste had to be sought for. I don't really have any crushing negatives, but I wasn't engaged by the dishes, and curries should always cure colds. A bit disappointing. 2 stars."