| | | |
| --- | --- | --- |
| | CurryHouseReview | Home |
MelonFarmLinks: Socialising ♦ SlowPubCrawl ♦ RestaurantReviews ♦ PubGuide ♦ PubStagger
Lal Haweli [closed]
CHR ♦ Venues ♦ Reviewers ♦ TopCurryHouses ♦ RusholmeMap ♦ History ♦ Links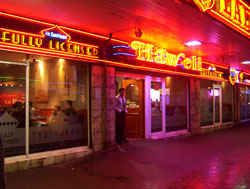 Address: 68-72 Wilmslow Road, Rusholme
Phone number: 248 9700
Rating: 3/5
Visited by the Curry Night on: Thursday 22nd July 2010 ♦ Thursday 23rd August 2007 ♦ Thursday 1st April 2004 (honest) ♦ Wednesday 22nd August 2001 ♦ Thursday 6th July 2000 ♦ Wednesday 1st December 1999 (6)
Website: None
General comments: An old favourite that was the site of the 50th Curry Night - an historic moment indeed. (OK, technically, it wasn't the 50th, but rather the 50th since records began (and also the start of the millennium). Although even then it probably wasn't exactly the 50th.) There was a superb turnout - 24 - which equalled the second best effort (during a curried rounders night from a long time ago). It had been the first visit for a while, which made the snazzy makeover more obvious. The previous time we went (August 2007), there was another good slug of comments, plus an informative taxi driver who, amongst many other things, told us that Lal Haweli means "red mansion" in Hindi. Spaceman was also previously impressed with the Punjabi special that was instantly recommended by the waiter. Lord knows when that was, though.
Thursday 22nd July 2010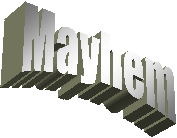 [Mayhem was easily the first to submit a review, doing so first thing in the morning before spaceman had even sent out the request email. Evidently going for the hottest (and then some) curry from the menu had had a detrimental effect on Mayhem's sleep patterns, an unexpectedly beneficial side effect of which was the ability to write a poem (in essence a multiple limerick, but none for the worse for it). Rather than mess up the careful formatting of this page, spaceman has put it on its own page - click here to enjoy. Mayhem's email was headed "Something completely different..." and I think you will agree it is.]

"I reached an all-time low and had a korma (chicken pista korma, to be precise [oh god, spaceman had no idea]). Service was pretty attentive and Lal Haweli has been tarted up to post-Rusholme standards (losing the famous blue Lal Haweli chairs in the process), but none of this made up for the shame of the korma [shame indeed]. Rice was good though. [Quincy thought that the starters were a bit too spicy (they weren't) - Brungerio since described Quincy as the most disabled person he knows. He's not wrong.]"
"The night definitely benefitted from the increased numbers - all curry irregulars (and new regulars) in good form - an educational experience, pestering Saj to tell us what the names of things meant, and an amusing one, watching Mayhem eat the one that's name meant 'Thunder Storm' (I think?). Topics for discussion in our region of the table were particularly highbrow, the highlight being the political and social messages of March of the Penguins and also the fact that Round the Twist is not the same '80s children's television programme as Round the Bend, which only I knew about. All in all, social side deserves full marks. Whether this was the same at the point of the exclamation mark [the shape of the table set-up], I don't know. The bespoke Lal Haweli chairs are sadly a

thing of the past, replaced by sort of Othello counter chairs. A disappointment at first, but I will live.

Good range of dips in the pre-starter phase, with a highly enjoyable lime pickle making up for fairly average red stuff. Mango chutney hard to do wrong, but nice all the same. The mixed starters were alright - it was a bit of a land-grab to get the good bits, though, and not up to the standards of the mixed starter deal at Swadesh. Next time I'll just have the momo, I think, because it has a cool name. Main, I had a quail curry, which was also educational, as I learned that quails are almost entirely made of bone. Really pleasant, slightly fruity sauce, but I was a bit slow on the naan-grab; the surprisingly huge naans were but a morsel to the WAGS [there was a HAB too, spaceman believes] at our end of the table (and curry invalid Quincy, who presumably just had bread then a sit-down as his meal), and so I didn't get the full benefit. If I had my chance again, I'd spend less time searching in vain for the edible, non-hollow bits of a quail, and more time shovelling sauce. In summary, this dish was a disappointment but I can't rate it as an utter disaster as I could have got more out of it if I'd known the right way to go about it. Perhaps it should come with instructions. For pudding, I stole half of whatever Saj got, which tasted like a wet doughnut, which it turns out I like. A most enjoyable night, but what with quail-gate my mark can't really go above a 3.5 of the Captain Planet gang out of 5. (For information I'd leave out Heart, and half of the girl who wasn't the Russian, who's power I suspect was Water. [Reckon you've lost a good chunk of the audience here, including spaceman, but it was the end of your always amusing review.])"
"All in all I had a great night last night at Lal Haweli, but I think it was more due to the good company rather than the quality of the food! We were sat around the dot of the exclamation mark- shaped table which made it easier to have a conversation than those long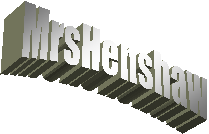 tables they normally sit you at. I thought that the service would be slow, given the size of the group and my previous review, but actually it wasn't that bad. I think it was a good idea to have shared starters - it speeded up the service and it meant that I could try lots of different things. The sauces for the poppadoms were brightly coloured and watery - I was not impressed [spaceman thought the red onion chutney was tasty]. For mains, I had Murgh Choppa (or something like that) which tasted OK but the quality of the chicken looked dodgy and it was full of gristly bits and bones. The giant naans came hung up on stands a la Akbars, but they did not convince as they were a bit thin and papery. The loos were cleanish, but the doors and decor had seen better days. Think the floors were a bit sticky too! Overall I would say 2.5 out of 5 (gets a half mark for being reasonable at £18 a head for non-drinkers [hmm, so only 2/5 without the price aspect])."
"The venue: Clearly spent a bit of money on the place since I was last there. Frankly not a bad place to have a curry, a world away from the flock wallpaper and dodgy lamp shades of the Rusholme of yore but not up to the same standard as East Z East or some of the other newer city centre places though. The starters: Not sure why we had a set starter selection ['cos spaceman agreed it with

the waiter - MrsHenshaw thought it was a good idea too], but it was ok. Not great, not poor. Just ok. The main: Chicken Jalfrezi. After many years of eating bhunas, I've now moved on to jalfrezi as my "go to" curry. Absolutely bloody delicious. Could have done with a bit more though. Was good enough that I will be looking to go there again sooner rather than later. Rice was a bit "clumpy" - tasted fine though.

The giant naans: Now where have I seen these before? They even have identical stands to put them on (though to be fair there probably isn't that much competition or scope for design innovation in the "oversized leavened oven baked flat bread stand" market). Sadly the naans themselves were not up to the (admittedly high) standards of Akbar's. A bit dry. Service was good: quick, polite and attentive (without being too much). Impressively quick as well given how many of us there were. Overall: Despite most of the food being no better than "ok", the main event was good enough that I would go there again in an instant. I'd order my own starter though. [Yes, point taken. There were 24 of us.]"
"Located at the centre of Manchester's famous "Curry Mile", Lal Haweli is hard to miss, even in the bright lights of Rusholme, as it is one of the largest and brightest restaurants on Wilmslow Road. My first [of many, we hope] curry night began with the usual popadoms and dips – can't go wrong with the old favourite mango chutney. But very disappointed with the mint chutney - looked and tasted more like mushy peas. No room for bland flavours at a curry house! [Have a word with Quincy then.] Moved on to the mixed starters which were extremely tasty. The seekh kebabs were my favourite as they were fresh and spicy with a good hint of

fresh green chilli. I opted for the traditional Chicken Jalfrezi as my main which was okay and tasted suitably spicy. The sauce wasn't thick enough to cling to the chunks of chicken and pepper. It was also missing the extra spicy kick it needed – less of the shimla mirch (bell peppers) and more of the green chillies.

I was the only one who opted for a desert but rather wish I hadn't. Given this was an Indian restaurant I would have expected more traditional deserts than the ice cream that was available. After a discussion with the waiter he managed to dig out some rasgullas or as Brungerio described as "wet doughnuts". These were quite dry and did not melt in your mouth as they should do. They were missing the sugar syrup and in my opinion were just not wet enough! Highlight of the night was watching Mayhem trying to eat the veeeeery hot Tufaan (thunder storm) curry, even after the waiter said it was 5 times hotter than a vindaloo. Quite impressed in the end as he managed to eat most of it, leaving the chillies for me. Although I have to admit I don't know what all the fuss was about, it wasn't even that hot! [Hard core - mayhem's eyes melted the next day.] On a positive note, the waiters were very friendly and polite. Food was okay and reasonably priced. Service was amazingly very quick. A good restaurant of you a looking for a "safe" pick. Overall experience, full marks for company but 2.5/5 for food (the extra 0.5 mark for quick service). [Not sure what that means your overall score is...] Looking forward to future curry nights and educating all on real Indian cuisine!"
Thursday 23rd August 2007

"Thought it was very good. Prawn puri starter really good. Dhansak had visible lentils in it but was still 'Rusholme' enough to be very nice [answers on a postcard please]. Only downside was no Vimto lollies - mint substitutes just weren't the same!"

"I really enjoyed the food. Service was a bit slow to start with but once we said that we wanted to order, the food arrived promptly and I didn't notice any problems in getting drinks. Starter - prawn puri - very good, nice balance of tastes, puri was crisp without being dry. Main - chicken bhuna (what else!) - again very good. It was a slightly unusual style though - it had a thick dark (almost black) sauce. The taste was classic bhuna though [as well he should know!]. Not sure why I don't go there more often - something I'm sure I will rectify [can there be a finer compliment? Perhaps a different dish next time, maybe...?]."

"Enjoyed the food. Both the lamb tikka starter and the chicken main course [a traditional classic] were of good quality. Perhaps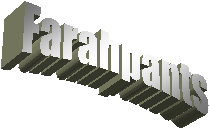 the starter could've been a bit larger in size, although I only just managed to finish the whole lot so I guess over the whole meal the portion sizes were bob-on [eyes vs stomach, farahpants, and remember there's always the chance to hoover up whatever Rodge leaves behind]. Beer (Carlsberg) tasted a bit watered down but a good temperature [the Cobra had more bite]. SERVICE WAS VERY SLOW [don't shout, darling] and this was frustrating as I was starving [it's all relative]. However, if I give them the benefit of the doubt (that they weren't being slow simply so we drank more) then perhaps they were just allowing us to socialise! Also, funny choice of shape for the group table [it was rather like an exclamation mark]. Either a much larger circular table or longer rectangular table would be better. In conclusion: not really comparable to Akbar's [is anything in your book?]! But then again, the price was much lower also. Cheers for organising [always a pleasure]."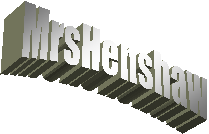 "The food was fine - very tasty but a bit on the greasy side. My chicken sizzler didn't sizzle [hmm, Ozzy said that his wouldn't stop sizzling]! The service was very slow - obviously a ploy to get us to drink more [cynic]."
[As always, the review from Brungerio doesn't disappoint] "Rotating thing for poppadums, etc. was entertaining rather than practical (e.g. farahpants gathering spoons), but good craic. Order vs delivery accuracy was a bit ropey, but I wasn't the victim of korma substitution [sounds sinister], so can't say I minded. Some stolen crockery, which raised a smile [this came from Lal Haweli's sister curry house, if recalled correctly]. The bespoke chairs dallied on the thin, unguarded border between "unique-and-endearing" and "shite", but were sufficiently comfy, I thought [can't remember this being a problem, what with the ridiculous

haste and keenness with which they plied us with alcohol].
The starter was a bit minimalist and dry - not tragically so, but no value was added, to be honest. I'd rather have had something both tastier and more substantial at the end of the day. Chicken dopiaza (literally "double-onion", spaceman tells me) was delicious and did 'medium' very well [brilliantly moderate?]. At first it seemed a bit minimalist, but that was classic eyes-bigger-than-belly syndrome [see farahpants' comments]. I'd definitely have this again. The bill took longer than the sun to arrive. I think there should be a law that says if you have to wait 10 minutes to be relieved of your hard-earned cash, you should be allowed to leave without paying; that'd learn 'em [amen to that].

Things I learned this curry night: 1. All of the phonetic alphabet, apart from M. 2. The first rule of the dinner table - don't talk about Family Guy (or 9-11) [and first rule, sub-clause 1: especially when crespie is around (fortunately he wasn't)]. 3. Quincy has a little brother. 4. No-one remembers Julian Joachim. 5. I like Lal Haweli. My rating: 3.75 out of 5."