| | | |
| --- | --- | --- |
| | CurryHouseReview | Home |
MelonFarmLinks: Socialising ♦ SlowPubCrawl ♦ RestaurantReviews ♦ PubGuide ♦ PubStagger
Rajdoot
CHR ♦ Venues ♦ Reviewers ♦ TopCurryHouses ♦ RusholmeMap ♦ History ♦ Links

Address: Carlton House, 18 Albert Square, City Centre
Phone number: 0161 834 7092
Rating: 4/5
Visited by the Curry Night on: Thursday 27th July 2023 ♦ Thursday 28th November 2019 ♦ Thursday 1st November 2012 ♦ Wednesday 3rd December 2008 (4)
Website: www.rajdoot.co.uk
General comments: It's been around for a long time, but has been rarely visited by spaceman, but no longer. Having never particularly inspired, it impressed the Curry Night crew back in 2008 and so it was expected that future visits would be more frequent. That wasn't really the case and we did not go back for four years, when there were more mixed reviews. One amusing coincidence was the timing of our Rajdoot visits with the US presidential elections. That ended in 2019, where we had a Christmas set menu (as it was difficult to avoid). We went back in 2023 in the mid-summer, just to avoid the Christmas menus (not really).
Thursday 27th July 2023
"The evening was destined to be a good one when JB tagged me the day before in a LinkedIn post offering plentiful free drinks vouchers for the very pre drinks venue spaceman had selected - Albert's Schloss. Consequently, we arrived with approximately 15 bevs [beverages] in our name on the house. [Albert's] Schloss was its usual busy self, though just about able to hear voices across the table. I thought the beer selection was slightly less varied than in the past, more lighter ales and less of the Oktoberfest big numbers. As spaceman has noted [in an email asking for reviews, in which it was denoted the inaugural Mimosas & Samosas night (TM)], in a slight quirk, most of the free vouchers entitled one to either a hot drink (?!) or

a mimosa, hence the evening started with a fizz (hiccup). It was then a short amble round the corner to Rajdoot, where a long (two) table(s) lay in wait for the group. The food I thought was significantly better than when we last went in 2019 - I seem to think we were forced onto a 'Christmas' set menu on that occasion though? [That is correct - see above.]
I had the Chicken Shaslik for starter, which was succulent, well seasoned, everything one could ask for [within the realm of curry restaurant starters, one presumes]. For main, I went for the recommended Chicken Karahi, described as being cooked in "thick gravy" - which caused confusion when it arrived as it was in fact a reddish sauce, not akin to Bisto as expected. It was a solid dish. Naan (especially the garlic) and rice were on point. Cobra IPA was interesting - not sure I've seen it anywhere else and top notch glassware (no, I didn't take it). Post-match refreshments were again very conveniently situated at Brotherhood - chosen in part because of a superb keg selection. The Manchester evening weather was kind, so we were al fresco - right next to the police response point for the city centre with cars gliding past, arguably the most fortified location in town. After a period here, a few of us wandered over to the Oast House, but on arrival were told by the security there were no more entries that evening. With our chances of Oast toast [like it], we called it a night. Overall rating for Rajdoot would I think be a confident 8 to 8.5 out of 10."
"I continued the regular theme of being thwarted in my attempt to make it to the pre-curry drinks by urgent client issues, but alas I made it on time to Rajdoot (before the rest of the

cavalry arrived in fact! [we had the distraction of alcohol]). This was my first visit to Radjoot and the restaurant has a really nice atmosphere - maybe the fact it's below street level with no windows helps the ambience! Before I knew it, the usual poppadoms and dips had arrived - although the poppadoms were huge, overall the dips were pretty standard (I like to see something more interesting than just mango chutney, mint yoghurt sauce and onion salsa!). I opted for the onion bhajis to start - an excellent choice on my part (if I do say so myself) as they were some of the best I have had in Manchester. I had the Chicken Karahi for the main course - another good choice with a nice level of spice and flavour, and a well-sized portion which neither underwhelmed nor overfaced! We shared naans and rice as usual, although the garlic naans did seem to more closely resemble garlic bread in appearance, scent and taste...but maybe I just had "molasses on my glasses" [you had to be there]. Although I did feel that it could have been improved had the staff had a little more personality, overall it was a good curry night and I would happily return."
Thursday 28th November 2019

"Not quite sure what I was having due to the set menu, but roughly speaking... Bombay mix stuff in the waiting area was extremely hot. Not unenjoyably so, but not one for the unsuspecting snack-haver. Very nice poppadoms and reasonably generous allotment of the standard dips. Nothing jazzy but good basics. The allocated starters were well done, putting paid to any doubts when working from a festive-themed fixed menu (no sprout-infused kebab in sight [phew!]) - particular the... lamb chop? [Confirmed.] Again, solid. Workmanlike would be a little harsh as a choice of adjective. In football teams, entertaining but UEFA Cup rather than fighting for the top prize. A range of shared mini-mains stopped me from overeating (out of politeness) - a strangely enjoyable curry experience. I thought the saag one was best [Saag Gosht: lamb and spinach]; I couldnít really pick the others out of a line-up, but nice enough. A shame to be forced onto a set menu in November [there was no choice - everywhere was on Christmas set menus; and 10 people was a party-sized party], especially for a small group - not in my top three Rajdoot visits as a result. 3.25 out of 5."
Thursday 1st November 2012
"After waiting an inexplicable half an hour for the table (pacified by a bowl of bombay mix and a Cobra), the food was as usual pretty decent [partly this waiting for the huge numbers of people to arrive, and presumably trying to get the tables in order since the numbers kep

t increasing]. Not the best curry I've had in town, but dependable [eh?]. Chicken Choyla to start, with two decent sized pieces of chicken in a tikka-esque marinade, followed by a sufficiently mild keema mutter (lamb mince, peas and mint). Reasonable naan; bit odd that the rice came already served on the plate (and could have done with more rice) [agreed that's a bit unusual, since not everyone eats rice, but it's easy enough to ask for more, in the same way that you might order, say, more beers].

Maybe, given the hobbit-like nature of the venue (viz its size and subterranean construction), a better venue for more intimate curry visits than the overwhelmingly successful take-up of this curry-night? [Interestingly, spaceman chose Rajdoot partly because it housed a decent number on the previous occasion.] Still doesn't explain the huge hollow eastern punch-bags hanging from the ceiling in the middle of the restaurant though. [Nothing does, Quincy, nothing does. It's also worth noting that Quincy decided not, in this review at least, to describe a cacophonous gaseous expulsion delivered, thankfully, before work.]"
"As pro

mised (but quite brief): Service was great; staff attentive and efficient (with a bit of banter). Could have done with few more dips, or larger pots, for the poppadoms. The Rajoot Platter - less of a platter more of a mixed starter served to you slightly lukewarm (but I guess it may have been the party size which led to their decision to plate our food up for us...!). Tasty nonetheless. My lamb jalfrezi main course for me let the side down; very salty and generally dull in flavour. Perhaps just a poor choice on my part but generally disappointing. Naans weren't too greasy and the rice was fine, although again as it was served onto cold dishes, was lukewarm to cold by the time we started eating. Drinks and company can't be faulted!!"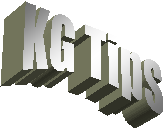 "Disappointed with my fish tikka starter - a little bland. Garlic chilli chicken main was good and fully deserving of the two chilli warning on the menu. Shame they dish out the rice for you, and it annoys me that it has full cardamom pods in it - a disaster waiting to happen. Naan was good though. They coped with the size of the group very well and I remember being especially impressed with the way in which the waiter took charge by telling everyone to pipe down and listen when all the food came out. Probably the most efficient doling out of food I have seen for a long while. Overall 7/10."
"Having had a few days of

inward reflection, I am left with mixed emotions about Rajdoot. I was delighted to see that the Curry Night continues to thrive and the range of young and keen, older and seemingly less mature seemed to work well. The restricted menu was a change from a normal curry house and was perhaps a little limited [not so sure it was restricted or limited; its format was probably just efficiently laid out]. Pre-meal nuts were good, as was the starter... though being mocked by the drinks waiter for suggesting that the Fish Tikka was spicy was a bit harsh [you seem to get mocked a lot - spaceman seems to remember chicken pakora being derided as chicken nuggets]. The main was a disappointment in that meat seemed dry and didnít taste much like the Karahi that I had ordered. As it looked exactly like a number of other curries, it may well have been something else. Post-meal coffee in cups stolen from a toddlerís tea set was an unexpected end of evening highlight. Mixed quality food but Curry Nights have always been about much more that the grub..... [amen to that]"
"This was my second visit to Rajdoot. The first is a little hazy in general [well, it was four years ago], but I remember a general feeling of disappointment with the food and the ridiculously small doorway. The ridiculously small doorway remains, but I was plea

santly surprised by the rest of the visit* [see below]. The staff were cheerful and polite, and ordering beforehand whilst waiting for the party to congregate was a good idea. There was a long-ish wait between sitting down and the starters arriving but when mine did it was very nice (Ozzy was rather outraged on my behalf that Mixed Pakoras equated to Onion Bhajis. I didnít mind).
I went for Chicken Jhol for the main course which arrived quickly and was very nice. I heard mixed reviews of the dishes whilst I was there, but both my choices hit the mark. Waiters were available for on-going drinks ordering, although they did disappear when the bill was required (a fact of life I think). Overall, I enjoyed the meal, the curry night itself was one of the best Iíve been to and I would definitely return.

*Disclaimer: This review may be affected by the Bollywood Masala fiasco, as my general understanding of good/bad customer service was significantly adjusted following that visit."
"The ambience w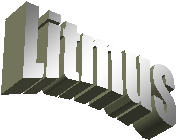 as great, a very interesting style and I really felt like I was in a classy Indian restaurant. The staff were very friendly (one waiter even advised me where to have the broken phone on my screen repaired). There was quite a decent selection of lagers from what I remember (more than just the custom Tiger or Cobra) which was a nice change [although most just went for those].

Notice here how I omit the key feature of any curry night (sorry there are two, banter is also crucial but I think that is a given really), the food. In my opinion, it was average at best. My sharing platter for starter was in fact two separate plates of the same food (we are capable of ordering two separate meals if we wish you know). The meat was quite dry and not overly exciting. My main (a lamb korma) was decent enough but certainly not one to bring me running back.

Therefore, in summary this wasn't my favourite curry houses, I think there is better food to be had around the city centre, although the setting helped to bring it back slightly."
Wednesday 3rd December 2008
"First impressions - nice venue, medium-sized, friendly service, traditional decor. We booked a table in advance but they had

us waiting for our table for around half an hour in the reception area, but we were able to sit down and order drinks, so it wasn't too bad. Poppadoms were very tasty (although only 1 each) and the accompanying onions, mango chutney & mint yoghurt were nice. My shish kebab starter was delicious, although it took a while to arrive (maybe 20 minutes or so after being seated) given that we pre-ordered whilst in the reception area. My main course was a chicken bhuna - very flavoursome, with lots of chicken, and a good-sized portion. Rice and naans were good too, although there was only type of rice on the menu (pilau). Also, the naans were small and we were only provided with about half per person [anyone could have ordered more...]. The cost wasn't too bad at around £20 each (including drinks) - cheaper than the trendier/modern curry houses. No mints/lollies/after-eights or hot towels were provided after the meal. All-in-all - nice place, nice people, nice food, nice atmosphere and reasonably-priced - I would definitely go back there again. Good choice, spaceman!"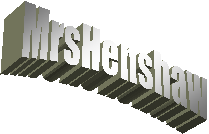 "I must admit I was pleasantly surprised by Rajdoot. For some reason I though it would be a bit of dive, but it was great. The food was lovely: I had a Rajdoot platter to start (mixture of tandoori chicken and kebabs) and then Makhan chicken. Normally I don't have much of the curry sauce but the Makhan sauce was creamy and delicious - I couldn't get enough! After inspecting the toilets (very clean), I was struggling to find anything to criticise. Although the decor does not have the "wow" effect like EastzEast and is old-fashioned rather than the modern Shimlas and Akbars, it did look like it has seen a lick of paint recently and was very clean. All in all, it exceeded my expectations and I would definitely come back. I'd have to give it 4 out of 5 (point deducted for lack of lollies/mints [harsh])."

"Rather stingy on the pre-starter course, with dips at a real premium [agreed, but probably best that we don't stuff up on poppadoms] - I had to steal some from the next zone along, which is a bad sign. The starter - Tandoori Chicken - was fairly small too, given town centre prices. It was quite nice to the taste, but next time I'll go for something less almost-entirely-

comprised-of-bone. I don't want to be hypocritical, since as a meal overall the portions felt about right, but I do buy a starter to enjoy the taste and it took more disecting than tasting. The main - Chicken Martin Jol [um, the Nepalese speciality Chicken Jhol]- was nice. Spicy without being too aggressive. This would have been helped if the naans hadn't been so limited - I certainly couldn't find any garlic ones; just a weird pistachio peshwari one which made me feel a bit yuk [agreed on the taste of peshwari but, again, more could have been ordered at a later stage - people seem to manage ok when beer runs out]. The main attraction was tasty, interesting and a pleasing size, but the supporting cast (food-wise) was a bit duff. Draft Cobra (I think? [yup]) was delicious, and meant I never felt I was dining in a brown glass bottle bank, so beverages were good stuff. The decor, I rather liked - curry-house-cum-spa-complex. Relative to other central venues, it was far, far, far better than Karim's House of Farce, and would give the new, gruff Admiral Akbar's a run for its money (but would still probably lose, on food grounds), but EastzEast definitely beats this place. In summary, a great outer shell surrounding a layer of arse surrounding a very pleasing core. A bit like the earth, if you were really keen on giant balls of nickel and iron under intense pressure, and less keen on lava [er, what]."