| | | |
| --- | --- | --- |
| | CurryHouseReview | Home |
MelonFarmLinks: Socialising ♦ SlowPubCrawl ♦ RestaurantReviews ♦ PubGuide ♦ PubStagger
EastzEast (Princess Street) [closed]
CHR ♦ Venues ♦ Reviewers ♦ TopCurryHouses ♦ RusholmeMap ♦ History ♦ Links
Address: Princess Street, City Centre
Phone number: 0161 244 5353
Rating: 3.5/5
Visited by the Curry Night on: Thursday 11th November 2010 (1)
Website: www.eastzeast.com
General comments: We finally bit the curry bullet and attempted a large booking at the smaller EastzEast restaurant in town. Spaceman had been here before a few times, but not for a while, and there had always been an issue with seating on time. That was proved to be unchanged as we were kept at the bar for a good 15 minutes. It did give us the odd sight of having the entire Curry Night party queuing up all the way from the door to the bar.
Thursday 11th November 2010
"Having re-read my review of our last visit to Eastzeast's sister restaurant on Blackfriars, I was expecting a case of style over substance at the Princess Street restaurant. However, the food proved to be much better than expected (if a little odd - see below) and the ingredients were top notch. Service was slow and took a while to get going, so it was way past my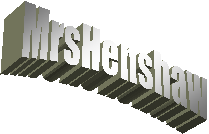 bedtime by the time we finished. I really liked the poppadoms and accompanying sauces - after 10 years of attending curry nights it is nice to see these done a bit differently. The poppadoms were very thin and crispy and had herby bits in. The sauces were made from fresh ingredients and there was more variety than in a typical curry house - very tasty.

My starter (Chicken Pakora) was very crispy and was spicy - but it just tasted a bit funny. I could not quite put my finger on what that strange taste was! The garnish was better than the standard iceburg / tomato / cucumber effort although presentation was a bit poor. The chicken in my Chicken Shashlik Sizzler was nicely marinated, but the sauce was again very odd - it looked and tasted like minestone soup! The rice was great but was not impressed with the Akbar-style giant naans which were dry. I had to pay a visit to the ladies before I left as I now feel it is my duty to review the loos - they were OK but not brilliant. No Dyson hand dryer and the wooden toilet roll holder had not been painted properly. £20 for non-drinkers seemed reasonable to me. Overall I would give it 3.5 out of 5."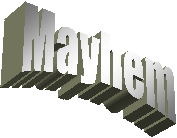 "Thought it was OK again, I'm full of curry from other sources and it's not stood out as being the best one of the many I've consumed over the weekend, I'm actually writing this from a "curry high" where I have entered into a curry-like world, where everything is made of curry, and I now perspire sweat that looks, and tastes, of curry... Starter - chicken boti - good like last time (at the other Eastzeast) can't complain. Main - garlic chilli chicken - was surprisingly hot for a "2 curry star" dish. Sundries - were fine, although the "plain" naan was actually a garlic naan... thanks VickyA... not that I could tell as I was garlic boy, on garlic street, washing myself in garlic with a garlic sponge from my curry [an arresting image]. I didn't think it was as nice a restaurant as the Blackfriars one; the Blackfriars one is more of it's bigger, better looking sister... food was good, naans were good."
"Prior to the opening of Swadesh, the Blackfriars edition of EastzEast was my favoured town centre curry house, following the decline of Akbars, the death of Shimla Pinks, and the hideous intestinal turmoil of Karim's. Food-wise, the Princess Street version was up to the mark, but being a hotel restaurant we were compacted into a small, narrow area - plenty of table-top, but limited waiter access, which made it difficult to communicate with them and made it feel very crammed when they arrived to distribute the food - a bit like being in a ship's galley, but on land. Maybe they should have put this one by the river as well, although there was a 'torrential downpour' water feature to give the illusion of stormy seas. Usual brilliant range of dips, but made slightly less practical by the special holey poppadums, which were like a spiderweb, but less sturdy, as if it were made from the bricks in Super Mario that drop away if you

step on them. Messy, and took some getting used to. Don't want to over-egg that fact, as the dips are always splendid, but it's surely an easy fix [they were good, effortlessly dissolving on the tongue like KP Skips, though not always holding together]. It would be churlish to further point out that holes mean less poppadom for your money, given the gluttony that was to follow [agreed! Do you order coke without ice?].

Over-egging was not the problem with the starter; rather over-sizing - it was pretty much a small main. With the help of the popular amber brain tonic known as Kingfisher, I decided to sample some unusual options from the menu. The deceptively small-sounding starter was the Chicken Tikka Kalbi - a layer of chicken coated in a layer of cheese. Interesting textures and strong (cheesy) flavour - I would recommend this to the hungry, the fat, and the sharers amongst you. My main was another oddball one - a Shahi Keema Handi, which was mostly lentils, lamb and scrambled egg [that sounds like three different meals]. Again, interesting textures, and very nice, but would perhaps have been good with the option of some sauce, as it was another big one, and had something of the stodge about it. What I could force into my protesting stomach was delicious, and I would definitely have it again in future in an attempt to do it justice. There was a slight impression that they had crammed me in a tight corner then tried to fatten me up like a cow in a truck heading to slaughter, but this fear was dispelled when they came back not with a bolt gun but with a wafer thin mint . And I didn't even explode when I ate it. I avoided my usual attempts to pinch another one, though, for fear of a [Mr] Creosote-esque death. In such cramped conditions the splash damage would have been lethal. All in all, lovely, augmented by a good choice of dishes, but not as luxurious as its larger sister. A distended 4 out of 5."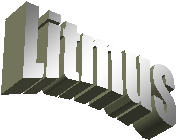 "I enjoyed the evening overall with a good selection of bar to pre-drink [spaceman knows what you mean] in my opinion. I thought the place itself was a bit cramped for such a big party, compared to similar places. I thought my starter (chicken wings) was a little plain (although that could have been my "English" choice). Main course was enjoyable, certainly spicy enough and well made. I had some lamb curry, along the lines of lamb handi. I was going for korma but endless abuse from Likesa and Ozzy changed my mind [damn right]. I thought the guide on the menu with regards to spice was useless, with every dish seeming to be level 2, yet some were much hotter than others [how many did you try?]. They were excellent portion sizes, however, leaving me very filled at the end of the meal. Overall I felt quite satisfied with the meal but perhaps not as inspired as our previous venue."