Jubilee Saturday (Saturday 2nd June 2012)
After the lack of success of our first attempt, i.e. not quite getting all the way round, we swiftly arranged a rematch. We would learn the lessons of our Easter beer bonanza whilst also having the opportunity to visit the Moor Top, which had re-opened, seemingly denying the possibility of becoming an Albert's Shed, at least for the time being.
Jubilee weekend was chosen, a little too soon after Easter for spacegirl's liking, but the bank holiday weekend offers the responsible father the opportunity to make up for an afternoon (and evening) absence (spent drinking copious quantities of alcohol) by providing a fair share of daughter monitoring on later days (subject to the post-event effects of imbibing large amounts of booze).
Our plan this time was to start a bit later, partly so that we could have lunch beforehand, partly because it feels less demanding to start drinking later in the day, and partly because we would finish the crawl at the classic drinking time (but hopefully before closing). We agreed to rendezvous at 2.30pm. After a brief inspection of spaceman's vegetable patch (note to readers: that is not a euphemism), we arrived at around 2.50pm.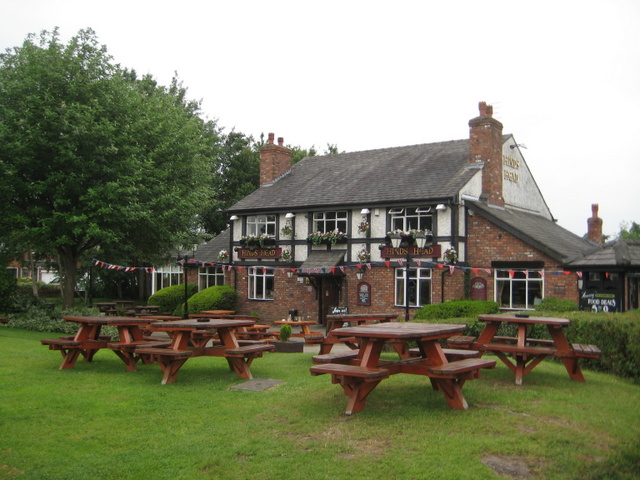 Spaceman kept with a consistent Becks Vier for this visit, while The Toad opted for a pint of Timothy Taylor's Landlord, the choice of which has the guy sat at the bar sipping a half (of shandy? It certainly looks fair coloured) enquiring as to its quality. "Work hard, play hard," The Toad says in response to the gent's revelation that he's working 10pm to 6am tonight (hence, perhaps, the shandy, spaceman supposes) after two days on the beer. We discuss briefly whether The Toad actually meant "play hard, work hard". Anyway, we manage to drag ourselves way, whereupon The Toad confirms the combined cost of the above two beverages to be £6.50.
On sitting down, The Toad says that spaceman reminds him (in looks) of Brendon Rodgers, which gets a somewhat blank look from spaceman, so The Toad has to explain that he is the ex-Swansea, now Liverpool manager. Spaceman cannot confirm or deny due to the lack of familiarity with his image (but looking now on the internet, it looks a fairly far-fetched statement).
We're sat at the table by the door, offering us a first-hand experience of the draught when the door opens (it's not the glorious summer of recent weekends today), with conversation hindered by the combination of loud nearby male chat and the presence of a speaker on the wall by our side. A requisite glance around tells us that it can be classed as "reasonably busy" in here today, which might be expected for a Saturday afternoon.
Then it's time for the obligatory recap of why we are here. So, we try again on our quest to do the Two Heatons Pub Crawl, or the Two Heatons Baker's Dozen (including both Damson and the Moor Top). Can we do it this time? Only time, and our respective stomach capacities, will tell.
As mentioned in the prologue, it's Jubilee weekend and there is ruddy bunting everywhere (even in spaceman's household, although it is regurgitated from, perhaps, England being in the World Cup since it has the St George cross but no Union Jack, or Union Flag as it may be called these days). People are going a little bit crazy, although to be fair it IS a four-day weekend. That's almost worth going a bit crazy for.
Other forthcoming events which may or may not get discussed along the way include the Olympics, Euro 2012, England vs Australia one-day international cricket match at Old Trafford (a spare ticket for which is made available by spaceman to The Toad, both avid cricket fans, during the course of the day).
Recalling last time's escapades, The Toad warns spaceman not to lose the note-taking pad (spaceman hasn't made a good start, forgetting a pen and having to borrow one from the barmaid). Spaceman suggests having one chained on. Also recalling the first time somewhat, The Toad's Timothy Taylor pint is confirmed to be nice, "as always" says The Toad.
The Toad spent the previous evening watching Hostel 3 via Lovefilm last night (Mrs Toad was out – such films would not normally be condoned). It had gone straight to DVD apparently, although spaceman has seen neither of the prequels (The Toad has). They don't look appealing.

A surprise two-night trip to London is planned for Mrs Toad by The Toad, taking advantage of some frequent traveller deals to get a free train journey and an offer on a hotel. The trip will take in a performance of Chicago on Friday night.
Pre-match preparation was as follows: spaceman – cheese on toast; The Toad – big all-day breakfast from the Orangery with lots of beans (uh-oh).
Spaceman hands the pen back to the barmaid and we leave to the welcome of half-hearted drizzle, detouring to pick up a pen from spaceman's house (it seemingly having been filed away in a drawer, already).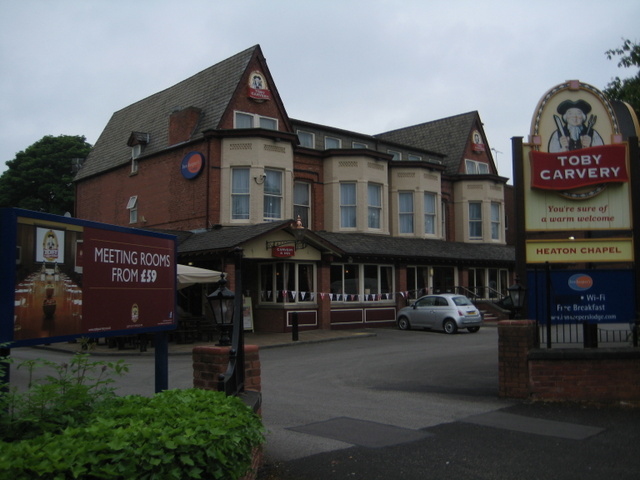 Detour aside (and it's not really detour – more of a stop-off), we tread the familiar path to the Toby Carvery, arriving at around 3.25pm, with the skies looking a little gloomy. It again smells of meat juices, much to the chagrin of The Toad.
Outside, we noticed this sign: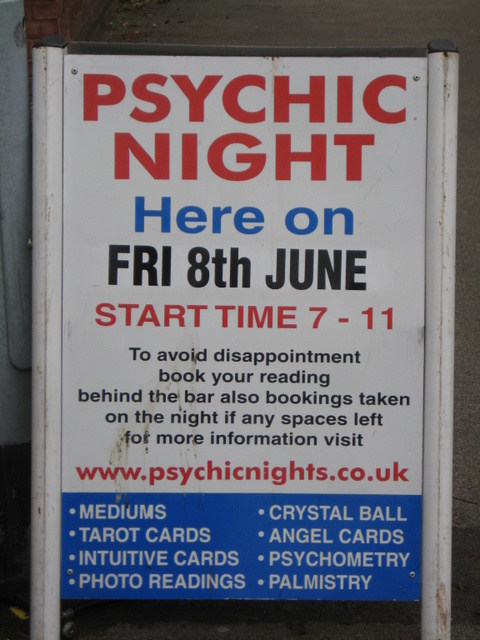 We won't be attending this.
Spaceman's ordering of the drinks is a little disjointed as he only gets the Becks Vier, mistakenly thinking our pointing out of Adnam's Jubilee bitter is just that, rather than an actual request for a pint quantity thereof. They cost us £5.45 over two separate payments. It's not clear whether this bitter is on for this weekend only (the sign seems suitably temporary).
A slightly drunken guy makes a funny to the barman while we are stood at the bar, something along the lines of "I thought you only did turkey, but just had four chickens/check-ins". It was so subtle that spaceman had to have it explained by The Toad – spaceman's immediate thought had been that they do three or four meats depending on the day.
The general awkwardness of the split ordering was then added to by spaceman's sotto voce comment on the gentlemen in question (and possibly his group) being, whilst sufficiently quiet to not be heard by them, too quiet for the barman to hear also. It's probably time to move away from the bar and sit down at this point.
We sit in Churchill corner (pictured below) and bemoan the boring horse racing on TV.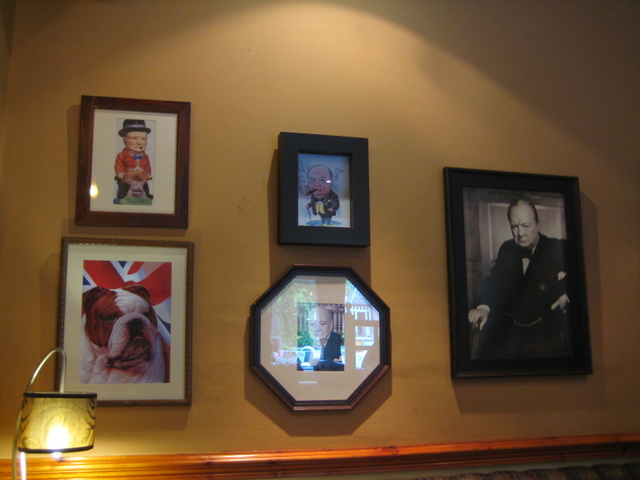 Other sporting action of the day is thusly: Durham vs Lancashire, County Championship cricket, fourth day; Andy Murray in the third round of the French Open; and England vs Belgium football friendly, which we may catch somewhere.
The Toad spots a woman wandering around repeatedly but, rather than being mad, spaceman thinks she is simply looking for someone.
Deal Or No Deal is the next programme on (evidently Channel 4) – how is this programme still going? Noel Edmonds, with this well-coiffured facial garden, still presents of course. The Toad recounts a brief anecdote about Noel not getting planning permission for landscaping, and then having to take it down. Meanwhile, Valerie gets a go tonight, er, this afternoon. Unfortunately, we won't be around to find out how it goes.
Or should that be fortunately. (The worst bit about the show is the insistence on going through to the end no matter what and, worse, willing everything to be exactly the opposite as previously was the case in order to demonstrate that they had (hopefully) maximised their winnings. After taking the offer they should just play some incidental music, or else shown them picking up their winnings and depositing them in their local bank; perhaps buying their first key purchases. Anyway, spaceman doesn't watch it, so there's an assumption here that they don't actually do that.)
We engage in speculation, at the Toad's request, as to whether a newly arrived trio of people are mother, father and daughter, or mother, son and daughter. We are split – spaceman thinks the former.
Valerie makes a poor start, losing the £50,000 and £75,000 boxes early. She will surely be at the banker's mercy. (Probably.)
"Pour-fection" says the sign above the all-you-can-drink soft drink self service station. This place can't be good for your health (including the semi-buffet roast).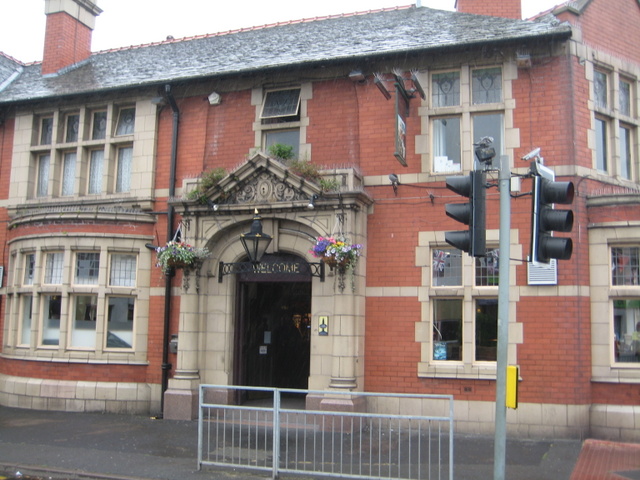 In what continues to be a new feature, spaceman records the approximate arrival time as 4.05pm (approximate because spaceman keeps forgetting to look when we arrive and has to make a deduction for time spent ordering and drinking the first parts of our pints).
A pint of San Miguel (did they have this choice last time? It didn't seem so) served in a fancy glass and a pint of Deuchars IPA costs £6.45, The Toad thinks when spaceman returns from the first toilet visit (bit early). Quick notes: five-one-one, bit smelly.
We take a seat but there is (still) just horse racing on so The Toad suggests a game of pool, since the table is deserted. It's £1 a pop and spaceman plays yellows for the first game (we're playing English eight ball, as is by far the most common in pubs). The table actually plays pretty well – no sign of beer-warping, and the pockets are reasonably forgiving. Spaceman notes a sign saying that there are tournaments and games of killer pool on Mondays at 8pm.
Spaceman starts well and is in a good position in the first game, but plays one extravagant shot too many and pots the black before time, thus going 1-0 down. (The Toad even thought that spaceman had hit the black first – this is blatantly not true.)
As spaceman sets up the second game, a member of staff uses another pool cue (not offered to us – we are sharing one) to switch the projector above the pool table on, thus illuminating the screen behind spaceman with footage of the England warm-up match build-up. We share jolly japeries about his fancy remote control.
Spaceman has a decent lead in the second game, being four balls up and on the black, but The Toad roars back only to miss the black and leave it over the pocket. Spaceman duly finishes to makes things all square at 1-1. The Toad takes the third game reasonably comfortably as spaceman's early form starts to evaporate. It's clear that we are evenly matched.
Looking around, it is almost exclusively males in here – it's that kind of place. We just have time for a fourth game, which spaceman takes, potting a tight red to the middle pocket before nervously slotting the black home. We finish 2-2 and agree it to be a fair result. Beers finished, we exit out of a smoker's door and into the continued drizzle. Ah, bank holiday weather.
I grab a shot of the pub sign on the way out (there are people hanging around the doorway which meant that I wasn't comfortable sticking around too much to take a careful picture).
This pub is going for the old bunting and scaffolding combo. A classic.
We make our way hurriedly to this bar, arriving at 4.05pm, as embarrassingly spaceman needs the toilet already. Pure weakness. The Toad's salty breakfast/lunch is obviously working wonders to stem the tide at this point, having yet to take a visit.
Given the urgency of the situation, spaceman drops £7 in change into the Toad's hands, although it only just covers the £6.67 price of San Miguel (again perhaps unwisely favouring taste over the relatively lower alcohol content of Carlsberg Extra Cold, both here and in the George & Dragon) and The Governor (a photo of which I took with apparent foresight beforehand in the gents).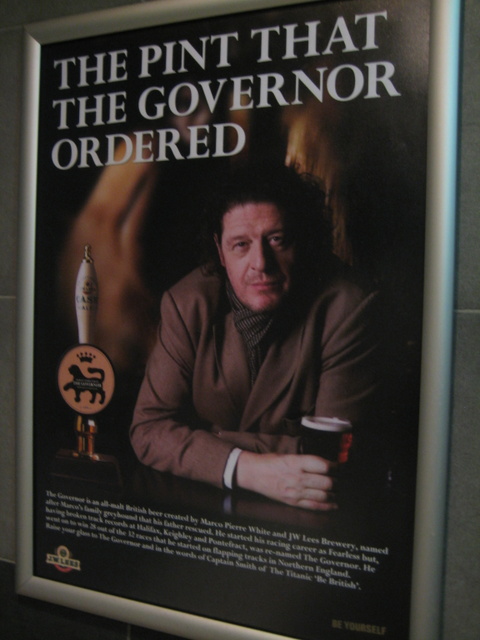 We note the warmth of our fourth venue as we take seatage atop two stools, which are unnecessarily crowded by two further stools with little beer-perching surface to share betwixt them. We move these out of the way.
A sign advertises the fact it's £9.99 for a pitcher of Pimm's (it's Pimms o'clock, apparently) and another states that a band (presumably) called Final Drop are playing on Jubilee Monday. On a completely unconnected note, there is a Dyson hand dryer in the toilets, which is always welcome.
We are tempted by, and do indeed succumb to, the chilli nuts, a small tub of which are ours for the mere sum of £1.60. They are warm and tasty, though, and much needed.
It takes spaceman until now to notice the large cardboard cut-out of the Queen staring at us, perched on a side bit. Did we say that bunting is everywhere? Not least here, although at least it has an appropriate name (again something spaceman was slow to cotton on to).
Some guy is rabbiting on at the bar (such that you can't help but listen) about his trip to Australia, inspired by the fact that one of barmen is from the Antipodes. Upon seeing him on screen, The Toad remarks that David Beckham looks really (50 years?) old.
Spaceman takes advantage of some personal quick drinking (helped by the saltiness of the nuts) and The Toad's slow pace to nip and get some cash, having not had chance to do so on the way here due to bladder pressure.
The match kicks off, but it's time for us to leave. At least it's stopped drizzling, for the time being.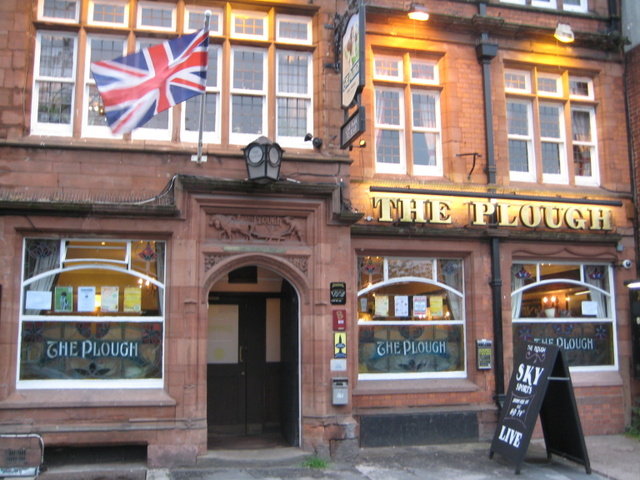 Spaceman grabs a seat at a spare table for four which has a clear view of the football (we've deliberately skipped past the Orangery and the Town Bar for now to watch it), but The Toad spends ages getting served, perhaps unwisely choosing to stand at the end of the bar, and then being determined to stay there in the hope that the barman would come down that way.
England are still drawing 0-0 with Belgium so we haven't missed much (it's barely 10 minutes in anyway, since we arrived at 5.20pm).
Spaceman does have chance to look around. There's quite a pizza slant (later, some are brought out for the table nearby) – and the special offer day is Tuesday, when they are 2 for 1.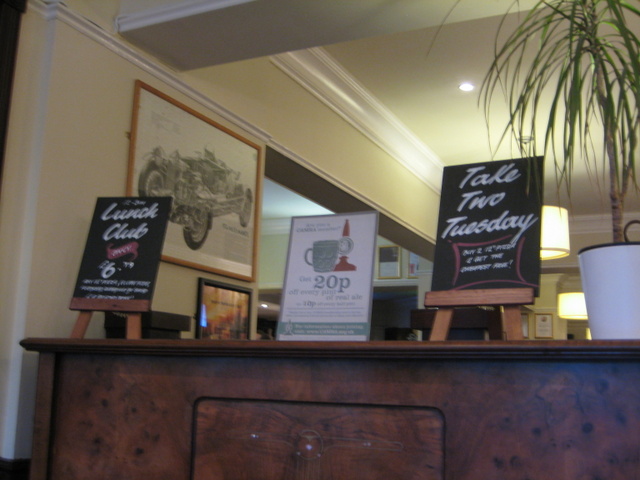 The Toad seems too distracted by the football to actually get round to ordering the drinks, expecting that the barman is going to give a tap on the shoulder and insist on getting our beverages. But The Toad continues to be ignored. He eventually, reluctantly, caves in and moves round to be more central.
Spaceman hears a mention from the barman saying "It's Uruguayan not Argentinian", which spaceman suspects is in response to The Toad's order of "The Man" bitter. It must be a good ten minutes after arriving by the time we actually get our pints, a Becks Vier and a pint of The Man, plus two packets of pork scratchings, all for £8.15.
It wasn't spaceman's idea to get the pork scratchings – the conclusion is that they are, despite being one of Homer's faves (or perhaps because of), gross, as previously thought. After trying 2 or 3, spaceman has no more and The Toad finishes them off.
Spaceman must again visit the toilet, the third time already on our pub crawl. What on earth is going on? The Toad has yet to take a visit – what a machine. Dannii and Simon adorn the mini-chalkboards on the toilets, which spaceman concludes is X Factor-related, and they presumably refer to Minogue and Cowell. The toilets themselves have a four-two-one formation; the hand dryer offers little in the way of room and only a well-placed foot stops a guy bursting in from being more lethal with the door.
Soon, Welbeck scores with an accomplished finish to put England 1-0 up. Funnily enough, we had actually discussed the possibility of Welbeck scoring first as the odds were put up as 6-1 on the earlier TV screens we watched. Spaceman didn't fancy it because of the relatively poor return Welbeck had gotten playing for United this last season (something like 12 goals in 49 games, or perhaps appearances?).
We decide not to watch the rest of the football – The Toad seems no longer bothered by it, perhaps forgetting how dull friendly football matches can be – so we head to somewhere not showing the football, backtracking along Heaton Moor Road to the Orangery.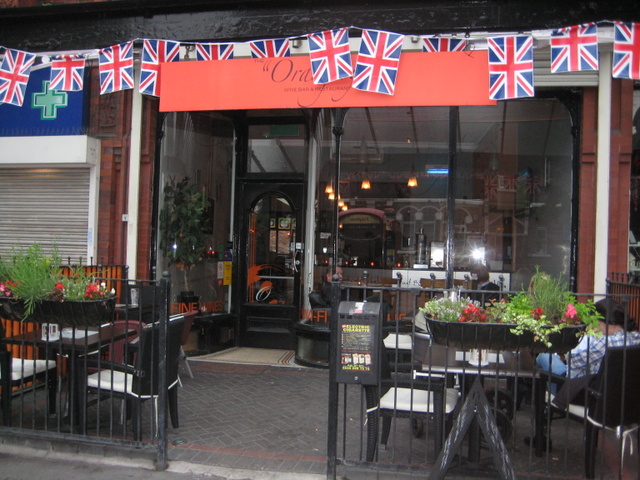 We bypassed a busy Town Bar on the way here, arriving at around 6.05pm. As The Toad finally breaks the seal, spaceman is offered a sample of a "crisp lager" called Stiegl, the taste of which gets spaceman's approval. As a result, £6.90 is handed over for a pint of Stiegl and a pint of Thwaites Smooth (which The Toad seems to pronounce very deliberately), plus 75p for a packet of crinkle cut cheese and onion crisps (more spaceman's kind of snack), which we feebly attempt (and fail) to tear open for communal consumption. The Toad has had enough snacks from the pork scratchings anyway.
It's quiet in the Orangery again – not sure why since they always have some interesting beers on, and Belle & Sebastian are playing on the stereo, which is a good thing in spaceman's book. Then Elbow come on, who spaceman likes but The Toad, evidently, does not. Which is fine.

We both take a visit to the gents, which may or may not have a three-two-one formation (urinals-cubicles-sinks).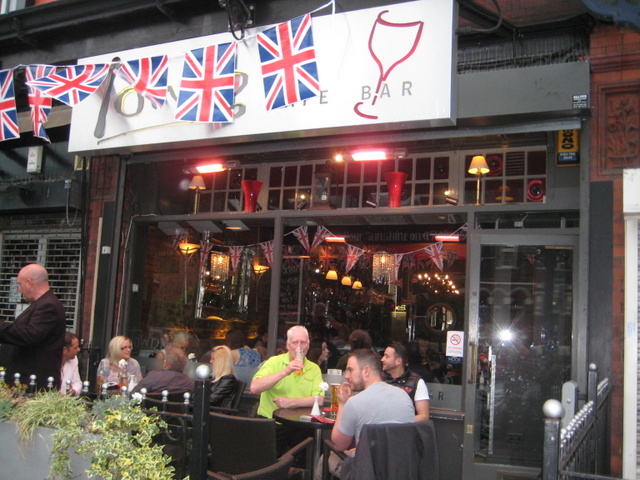 We continue not to be too bothered about the football and so continue not to pursue it, which brings us at 6.35pm to the Town Bar for our seventh pub of the afternoon in under four hours. Having seemed rammed before, it's merely moderately busy here, and we have the opportunity to seat ourselves. As probably mentioned previously, there is a good selection of lager beers here: Stella Black, Bud 4.3%, Lowenbrau amongst them.
Spaceman goes for the latter and that, plus a pint of Guinness for The Toad, set us back a mere £7.15. We top it off with some sweet chilli flavoured Kettle Chips for £1.50. This prompts a discussion of crisp flavours. McCoys' Mexican Chilli gets The Toad's vote, while spaceman mentions Walkers' Thai Sweet Chilli flavour as being particularly good.
This talk of food clearly suggests that it's time for some serious food – it is around 7pm after all and we've not yet had our tea, although we've perhaps snacked enough to ruin our appetite. That said, The Toad is not hungry due to the large lunch, so the visit to Heaton's Pizza House is very much spaceman's idea.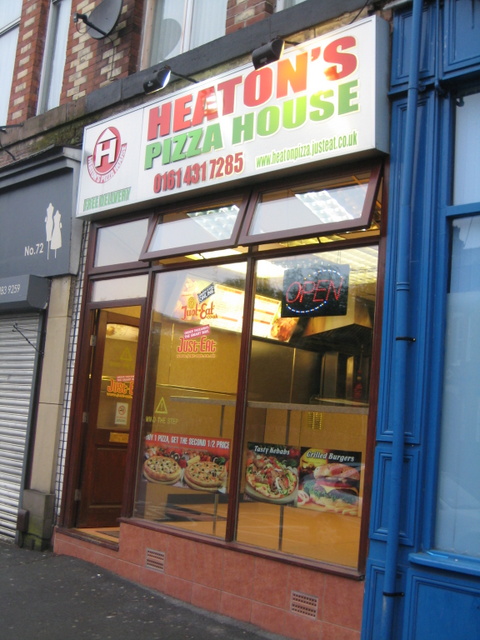 Spaceman orders a chicken naan kebab plus chips, although whilst spaceman has most of the kebab, The Toad ends up having most of the chips, despite protesting at waiting for The Moor Top.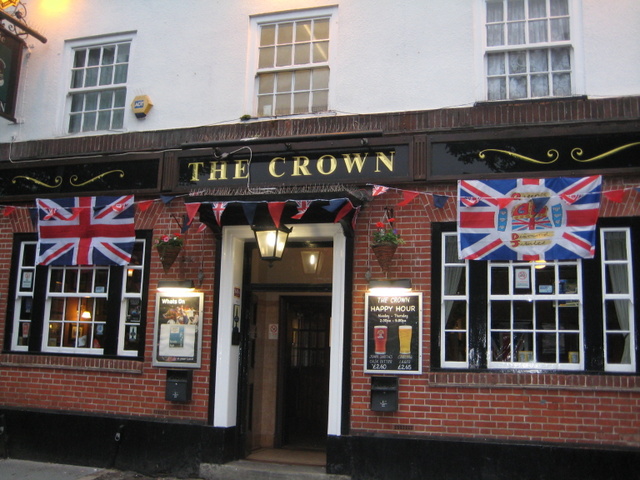 So it's 7.25pm by the time we get to the Crown, very much satiated and ready for the next leg. See, we've learnt from last time! We catch the very end of the football coverage, the 1-0 result demonstrating that we did not appear to miss an awful lot in the second half. We get respective pints of Kronenbourg 1664 and Copper Dragon, which perhaps cost £6.45 or something (it's getting harder to remember now). (Amusingly, spaceman wrote some of these notes twice, on consecutive pages, seemingly not noticing or rewriting it more neatly. Probably the former.)
We find a table by the window and notice yet more Union Jack flags. Is there something going on? An Alistair McGowan programme comes on the TV, which The Toad seems to enjoy, although we don't have any sound which defeats the object somewhat (it's an impression-based programme, as you might expect, and is discovered to be called You Cannot Be Serious after later research).
Our drinking pace seems to have slowed a bit, which is understandable. We both go to the gents (on separate occasions) and report them as being fine. Certainly did their job, but nothing to write home about. Even though spaceman has already recorded an estimate for the two beers, there is "price = quite a lot" scribbled at the end of the notes for The Crown.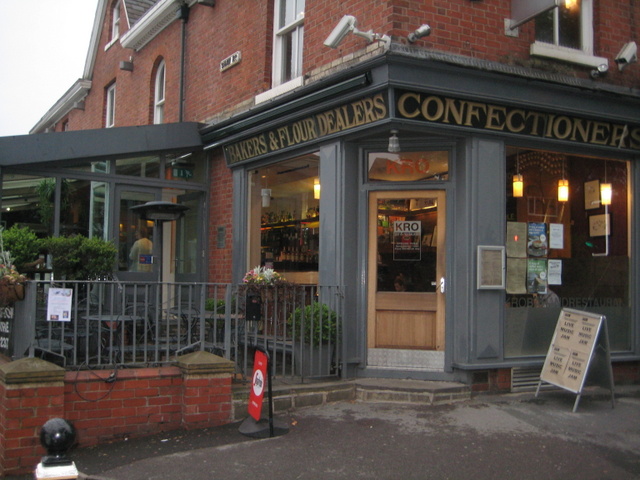 Time has no longer been recorded in the notepad, but by the photo taken outside, spaceman can confirm we arrived here at about 8.20pm, definitely a slow visit to the Crown. Spaceman also backtracked to take photos of The Plough and The Crown which evidently had been neglected. The Kro Bar seems to have no obvious bunting on the outside.
The Toad suddenly announces a new policy to go easy by switching to bottles, but then orders a bottle of Chimay, which comes in at 8% strength. Whilst the bottle size is only 330ml, it's 8%, which is very strong. Especially for your ninth alcohol drink of the afternoon/evening. This causes spaceman much amusement. Spaceman gets a pint of Moretti, which is reasonably strong, but nowhere near 8%.
We chit-chat but beer drinking progress is slow. Kro Bar is slowly filling up but it's still relatively early (ish) – a mere 8.30pm. Seemingly not much more to say about this place as the notes dry up.
Spaceman isn't sure what the difficulty is with taking a picture of Cassidy's. Last time, spaceman plain forgot to take one (something to do with the quantity of alcohol consumed by that point). This time, it's blurred, although it's not clear whether it seemed to be perfectly in focus at the time. It is one of the trickier ones to photograph because the pavement is narrow, there are often people stood outside, and we're usually there when it's later on in the day. But that's no excuse.
We're doing better than last time as we're still going in the 10th pub of the night. Based on the photo datestamp, it's 8.50pm when we get there. Spaceman orders a pint of Carling whilst The Toad switches to a gin & tonic, which spaceman authorises in order to facilitate the continuation of our pub crawl (better to get to the 12th pub than abandon it now). We have no idea of the price, although spaceman does remember handing over a tenner (helpful).
Whilst spaceman was getting the drinks, The Toad has already secured a seat, so spaceman disappears to the loos first. The Voice comes on the TV as it's confirmed that The Toad is loving the gin & tonic. Spaceman, still on pints, cannot move as quickly. In fact, it may have been the case that spaceman abandoned some of the remaining pint in order to keep going.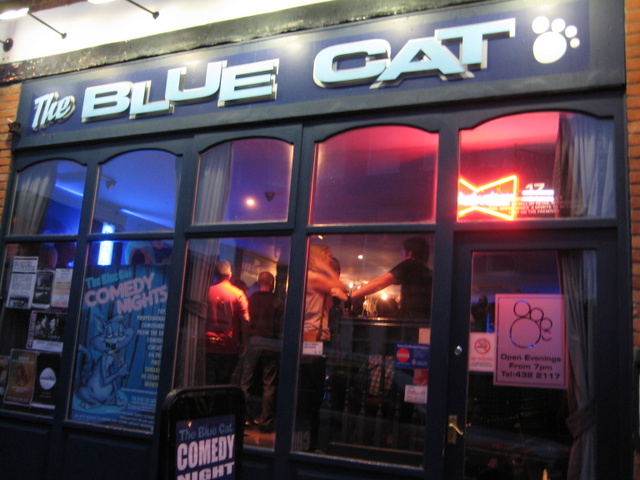 Moving onto the Blue Cat at around 9.25pm, The Toad thinks we can't get in, but it's just a case of not operating the door in the correct manner. We order another gin & tonic for The Toad, plus a bottle of San Miguel for spaceman, price obviously not recorded. Some guy is playing acoustically (it's a good place for live music) and it's very busy in here, but we still manage to land a seat (very welcome at this time of night).
And then the notes end, so there's going to have to be some memory testing now. We decided that Damson was more of a restaurant than a bar, consequently concluding that The Moor Top should be our 12th and final pub of the day. The 10-15 minute walk there would help us sober up just a little bit. Er, hopefully.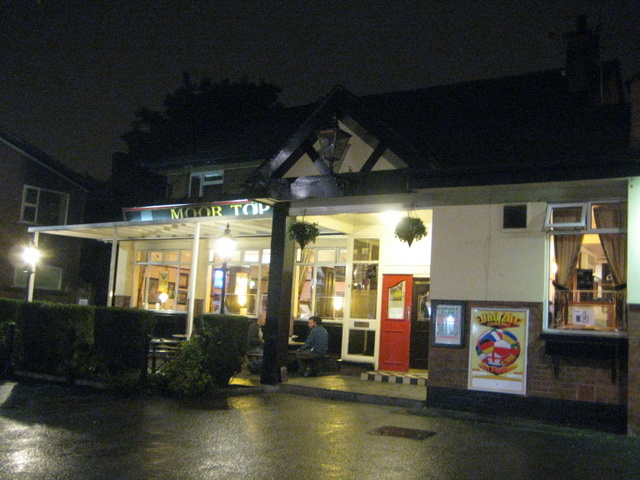 We arrive there at around 10pm, which makes spaceman wonder if the bottle of San Miguel in the Blue Cat was truly finished. It's pretty empty and there's a pool table free, so that makes it pretty straightforward what to do next. Absolutely no record of what we ordered, but pretty sure there was a gin & tonic for spirit lover The Toad, whilst spaceman is likely to have gone for a pint or bottle of lager. Probably a bottle.
Spaceman doesn't remember much about how the pool went, but The Toad's text the next day suggested that lager hadn't affected spaceman's pool playing skill too much ("annoyingly good" was, ahem, the phrase used), although peak performance usually occurs at around 2-3 pints. Nevertheless, the score is unknown and probably never will be.
We take our time to finish our drinks (and spaceman hopes that we did), eventually leaving at around 10.45pm. That just left a walk back, firstly back to the Heaton Pizza House, at which we both ordered chicken naan kebabs. Well, spaceman did anyway, for the second of the day, although spaceman didn't have all of it and ended up picking out the chicken. There's only so much fast food one can have in a day. Spaceman arrived home at around 11.30pm and engaged in some conversation with spacegirl, without causing too much annoyance (probably).
Well, we did it. Spaceman thinks that we can consider this a success, since we managed a dozen pubs, loosely our target. We could have taken in Damson perhaps (although we couldn't, because we had no room in our bellies, and they might not have let us in), but we decided (conveniently) that it did not count. Thirteen is such an awkward number – we'll just have to drop Baker's Dozen from the title. Or perhaps we could try again. Who knows?

Anyway, it was fun. We learned some lessons from the first pub crawl – certainly plenty of food was consumed throughout the day. We perhaps erred a little in going for slightly too strong beer. We also didn't drink anything but beer – a quick coke in the Heaton Pizza House might have been useful to wake us up maybe. But it is a pub crawl.
It's always a bit annoying not to remember exactly what was happening later on in the night. Part of this is due to there being not much happening. For example, if spaceman writes about The Voice being on TV, it basically means we are slumped on chairs not particular being that observant, and not a lot IS happening.
In conclusion, we had fun. And we look forward to our next challenge, whatever that might be.
The End